A trial looking at crizotinib for advanced cancer (CREATE)
Please note - this trial is no longer recruiting patients. We hope to add results when they are available.
This trial is looking at crizotinib (Xalkori) for people who have advanced cancer and changes to genes called ALK or MET.
This trial is for children as well as adults. We use the term 'you' in this summary, but of course if you are a parent, we are referring to your child.
More about this trial
Crizotinib is a type of biological therapy. It is a cancer growth blocker called a tyrosine kinase inhibitor (TKI). It stops the signals cells use to divide and grow.
Genes are coded messages that tell cells how to behave. Sometimes genes have changes (mutations

) in the code and this can affect how cells behave and respond to treatment. Researchers think that crizotinib may work better on cancer cells that have a change in genes called ALK or MET.
This trial is recruiting people with a number of rare cancers that have been shown to have changes in ALK or MET in some patients. These are detailed in the 'who can enter' section of this summary.
The aims of the trial are to find out
How well crizotinib works for certain types of cancer
Whether ALK or MET gene changes affect how well crizotinib works
More about the side effects
Who can enter
You may be able to enter this trial if you have already had treatment for one of the following cancers
This study was also recruiting people who'd had treatment for the following cancers, but these groups aren't recruiting patients at the moment
As well as having one of these cancers, you must
You cannot enter this trial if you
Trial design
This is a phase 2 trial. The trial team are hoping to recruit up to 420 patients from several countries. Everyone taking part will have one of the cancers listed above, and will have had all available treatments.
You take crizotinib capsules twice a day, every day. You can take it for as long as it is working, unless you have serious side effects.
The research team will need to look at a sample of your cancer so they can check if you have a change to the ALK or MET gene.  They will also ask for a sample of your cancer to help with their future research. If you don't want to give this extra sample for research, you don't have to. You can still take part in the trial.
Hospital visits
You will see the doctor and have some tests before you take part in the trial. The tests include
Physical examination
Blood tests
Eye examination and test
Heart trace (ECG )
CT scan or MRI scan
When the research team check for changes to the ALK or MET genes, they may be able to use a sample that was taken when you had a biopsy

or surgery. If not, you will need to have a biopsy before you can join the trial.
While you are having treatment you will have
Physical examination every 3 weeks
Blood tests after 2 and 3 weeks of treatment, and then every 3 weeks after that
Urine test after 6 weeks
CT or MRI scan every 6 weeks
Heart trace (ECG) after 3, 6 and 9 weeks and then every 12 weeks after that
Eye test every 12 weeks
After you finish treatment you will see the doctors and have a physical examination, blood tests and a scan. They will keep an eye on you for a month after you stop treatment to make sure you don't have any serious side effects. After that you will continue to see your own doctor. The research team will ask your doctor how you are doing every 3 months.
Side effects
The most common side effects of crizotinib are
Changes to your eyesight such as blurred vision, double vision or flashing lights
Fluid build up which can cause swelling of your arms, legs or face
Dizziness
Some other medicines may increase the harmful effects of this drug. You should also avoid grapefruit and grapefruit juice because they can increase the side effects.
We have more information about crizotinib.
How to join a clinical trial
Please note: In order to join a trial you will need to discuss it with your doctor, unless otherwise specified.
Please note - unless we state otherwise in the summary, you need to talk to your doctor about joining a trial.
Supported by
European Organisation for Research and Treatment of Cancer (EORTC)
Experimental Cancer Medicine Centre (ECMC)
NIHR Clinical Research Network: Cancer
Pfizer
CRUK internal database number:
Please note - unless we state otherwise in the summary, you need to talk to your doctor about joining a trial.
Cara took part in a clinical trial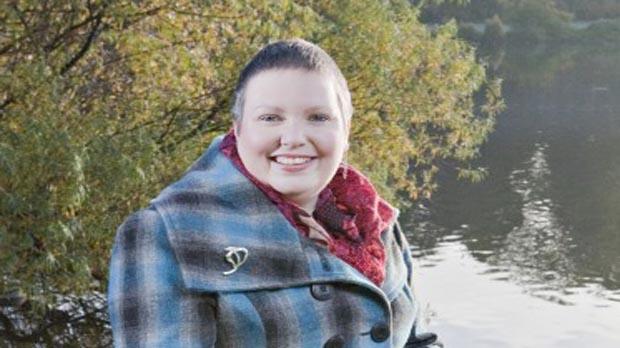 "I am glad that taking part in a trial might help others on their own cancer journey."