A trial looking at chemotherapy for Hodgkin lymphoma (LY09)
This trial looked at 3 different combinations of chemotherapy for Hodgkin lymphoma. This trial was supported by Cancer Research UK.
Doctors often treat Hodgkin lymphoma with a combination of chemotherapy called ABVD. This contains the drugs doxorubicin (Adriamycin), bleomycin, vinblastine and dacarbazine.
When this trial was done, doctors thought that giving more drugs may be helpful. So the people in this trial either had standard ABVD treatment, or one of two newer combinations of chemotherapy. One was a combination of 7 drugs called ChlVPP/EVA ( the 'hybrid' regime). The other was a combination of 8 drugs calledChlVPP/PABIOE (the 'alternating' regime). Doctors called these 'multi drug regimes' or MDRs.
The aim of this trial was to find out if either of the MDRs are better than ABVD for Hodgkin lymphoma.
Summary of results
The research team found that there was no benefit in having the 7 or 8 drug regimes compared to standard ABVD chemotherapy.
This trial recruited 807 people with Hodgkin lymphoma. Of these, 406 had ABVD and 401 had either the 7 or 8 drug combination (an MDR). About 300 of them went on to have radiotherapy.
When the research team looked at the results in 2005, they found that the lymphoma had gone away in
68 out of every 100 people (68%) who had ABVD
67 out of every 100 people (67%) who had either the 7 or 8 drug combination
When they looked at the number of people whose lymphoma had either gone away completely (complete response) or got a bit better (partial response), they found it was 92 out of every 100 people (92%) in each group.
They also looked at how long the lymphoma stayed away and how long people lived for. They found that people who had one of the multi drug combinations did a bit better than those who had ABVD, but that the difference was not significant in statistical terms.
The people who had the multi drug regimens had more side effects than the people who had ABVD.
Sometimes people need to have a lower dose of chemotherapy because of the side effects they have. Researchers wondered if this affected how well people did. They analysed at the results in 2009 to see if there was a difference in those who'd had a reduced dose of chemotherapy and those who'd had the full dose. They found that there was no difference.
In 2010 the research team looked the results to see what effect radiotherapy had. They found that people who'd had radiotherapy generally did better than those who hadn't had radiotherapy.
The researchers concluded that ABVD should continue to be the standard treatment for Hodgkin lymphoma. But they also recommended that other trials should look at different combinations of chemotherapy. They also suggest the benefit of radiotherapy is looked at in more detail in other trials.
We have based this summary on information from the team who ran the trial. The information they sent us has been reviewed by independent specialists (peer reviewed

) and published in a medical journal. The figures we quote above were provided by the trial team. We have not analysed the data ourselves.
How to join a clinical trial
Please note: In order to join a trial you will need to discuss it with your doctor, unless otherwise specified.
Please note - unless we state otherwise in the summary, you need to talk to your doctor about joining a trial.
Supported by
Cancer Research UK
Medical Research Council (MRC)
National Institute for Health Research Cancer Research Network (NCRN)
Other information
This is Cancer Research UK trial number CRUK/95/017.
CRUK internal database number:
Please note - unless we state otherwise in the summary, you need to talk to your doctor about joining a trial.
Cara took part in a clinical trial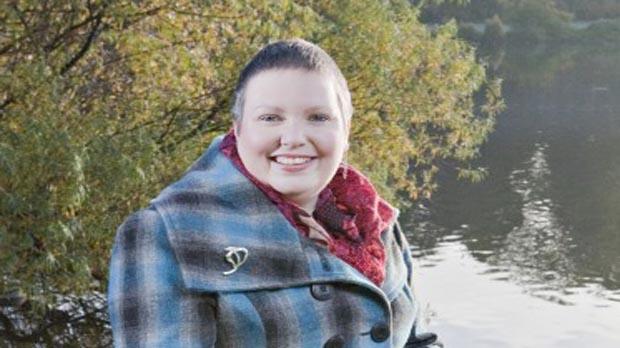 "I am glad that taking part in a trial might help others on their own cancer journey."