A trial looking at chemotherapy for advanced leiomyosarcoma
Coronavirus (COVID-19)
We know that this is an especially worrying time for people with cancer and their family and friends. We have separate information about coronavirus and cancer. Please read that information alongside this page. We will update that information as guidance changes.
This trial looked at a new combination of chemotherapy drugs for leiomyosarcoma.
Leiomyosarcoma is a type of soft tissue sarcoma. Doctors usually treat leiomyosarcoma with surgery, and sometimes radiotherapy. But sometimes the cancer comes back again or continues to grow despite treatment.
Adriamycin (Doxorubicin) and ifosfamide are the chemotherapy drugs that are currently used to treat leiomyosarcoma. They work well for some people, but not everyone. Doctors think that the drugs gemcitabine and docetaxel (Taxotere) may be better.
The aim of this trial was to find out how well gemcitabine and docetaxel work for advanced leiomyosarcoma.
Summary of results
The trial team found that the chemotherapy combination of docetaxel and gemcitabine could work for people with advanced leiomyosarcoma.
Everyone taking part in this trial had docetaxel and gemcitabine.
Of the 44 people recruited to take part in this trial, the cancer
Shrank in 12 people (27%) - this is called partial response
Stayed the same in 16 people (36%) - this is called stable disease
Continued to grow in 11 people (25%)
In 5 people (11%), the researchers could not confirm whether the cancer had grown.
In over half of the people (57%) their cancer had remained stable 6 months after treatment.
The researchers found that the average amount of time that the people in this trial had survived after having docetaxel and gemcitabine to treat their leiomyosarcoma was about 18 months.
They concluded that the combination of docetaxel and gemcitabine did help people with leiomyosarcoma. And that this chemotherapy combination requires further study by comparing it with the chemotherapy doctors currently use to treat leiomyosarcoma.
We have based this summary on information from the team who ran the trial. The information they sent us has been reviewed by independent specialists (peer reviewed

) but may not have been published in a medical journal. The figures we quote above were provided by the trial team. We have not analysed the data ourselves.
How to join a clinical trial
Please note: In order to join a trial you will need to discuss it with your doctor, unless otherwise specified.
Please note - unless we state otherwise in the summary, you need to talk to your doctor about joining a trial.
Chief Investigator
Professor Ian Judson
Dr Beatrice Seddon
Supported by
National Institute for Health Research Cancer Research Network (NCRN)
The Royal Marsden NHS Foundation Trust
University College London Hospitals NHS Foundation Trust
Questions about cancer? Contact our information nurses
CRUK internal database number:
Please note - unless we state otherwise in the summary, you need to talk to your doctor about joining a trial.
Charlie took part in a trial to try new treatments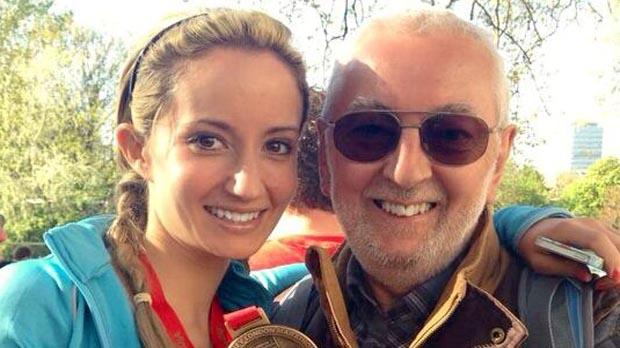 "I think it's really important that people keep signing up to these type of trials to push research forward."