A trial looking at chemotherapy for advanced cancer of the penis (EORTC 30992)
This trial was looking at a combination of the chemotherapy drugs irinotecan and cisplatin to treat advanced cancer of the penis (penile cancer).
Doctors often treat early stage cancer of the penis with surgery. Men may have radiotherapy and chemotherapy as well, depending on the stage.
If penile cancer spreads to the surrounding tissues (locally advanced cancer) or to another part of the body (metastatic cancer) it can be more difficult to treat. Advanced penile cancer is very rare, so there haven't been very many clinical trials to find out which treatment is best.
Doctors thought that a combination of 2 chemotherapy drugs called irinotecan (Campto) and cisplatin might be useful for advanced penile cancer. Both irinotecan and cisplatin were already licensed in the UK. But they were not usually given together, or for penile cancer.
The aims of this trial were to
Find out how well the combination of irinotecan and cisplatin worked for advanced penile cancer
Learn more about the side effects
Summary of results
The trial team found that penile cancer responded to this combination of chemotherapy drugs in less than a third of the men in the trial.
The trial recruited 28 men with advanced penile cancer.
In 2 men, the cancer disappeared – researchers call this a complete response
In 6 men, the cancer got smaller – researchers call this a partial response
In 8 men, the cancer stayed the same size – researchers call this stable disease
In 10 men the cancer continued to grow
The researchers did not have results for 2 men
Side effects included diarrhoea and a drop in the number of blood cells.
7 men had cancer that had spread to their lymph nodes

, but not to other parts of the body. They had surgery to remove their lymph nodes (lymphadenectomy) after the chemotherapy. In 3 of these men, there was no longer any sign of cancer in the lymph nodes when they were removed. So, even though this chemotherapy did not work very well for men with penile cancer that had spread, the researchers think it should be looked at in other trials for men who have locally advanced cancer.
We have based this summary on information from the team who ran the trial. The information they sent us has been reviewed by independent specialists (peer reviewed

) and published in a medical journal. The figures we quote above were provided by the trial team. We have not analysed the data ourselves.
How to join a clinical trial
Please note: In order to join a trial you will need to discuss it with your doctor, unless otherwise specified.
Please note - unless we state otherwise in the summary, you need to talk to your doctor about joining a trial.
Supported by
European Organisation for Research and Treatment of Cancer (EORTC)
National Institute for Health Research Cancer Research Network (NCRN)
If you have questions about the trial please contact our cancer information nurses
Freephone 0808 800 4040
CRUK internal database number:
Please note - unless we state otherwise in the summary, you need to talk to your doctor about joining a trial.
Charlie took part in a trial to try new treatments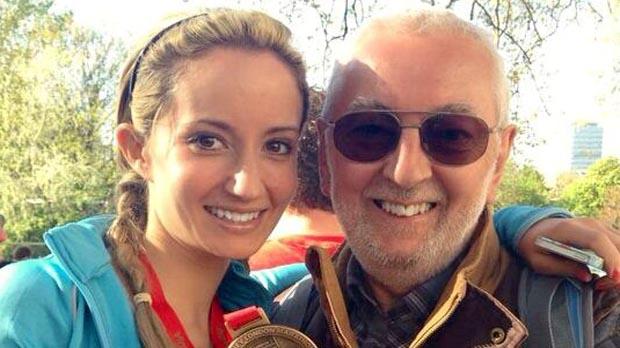 "I think it's really important that people keep signing up to these type of trials to push research forward."