A trial looking at chemotherapy and cetuximab for advanced bowel cancer (COIN-B)
Cancer type:
Bowel (colorectal) cancer
This trial was looking at continuous or intermittent cetuximab alongside chemotherapy for bowel cancer that has spread (advanced bowel cancer).
Doctors often treat advanced bowel cancer with the chemotherapy drugs 5 fluorouracil (5FU) and oxaliplatin. In this trial, they were looking at adding a drug called cetuximab.
Cetuximab is a monoclonal antibody. It was already used for people with advanced bowel cancer that had already been treated with chemotherapy. But this trial was testing it in patients who had not yet had treatment for bowel cancer that had spread (they may have had treatment in the past for the primary cancer in the bowel).
Some bowel cancers have a change (a mutation

) to a gene called K-RAS. During this trial, other research showed that cetuximab doesn't help people who have this gene mutation.  So after January 2009, only people with a normal K-RAS gene could join the trial.
Everybody had chemotherapy and cetuximab for 12 weeks. After that, people whose cancer had stayed the same size or got smaller stopped having chemotherapy.
Some of these people carried on having cetuximab. This treatment plan was called continuous cetuximab. Some people stopped cetuximab at this point. This treatment plan was called intermittent cetuximab.
Everybody had regular tests to check if their cancer had started to grow again. If it had, they could have more chemotherapy and cetuximab in 12 week blocks.
The aims of this trial were to see
If it was possible and safe to have either continuous or intermittent cetuximab
Whether it helped people with advanced bowel cancer
Summary of results
The trial team found that cetuximab is safe to have as either continuous or intermittent treatment for advanced bowel cancer.
This is the trial team's analysis of the results for 130 people with a normal K-RAS gene who took part in the trial. They all completed at least the first 12 weeks of treatment. After that, half of them had intermittent cetuximab and the other half had continuous cetuximab.
If people's cancer got worse while they were having cetuximab and chemotherapy, they stopped treatment. The researchers looked at how long it was on average before this happened. They found it was
Just over 12 months in the intermittent cetuximab group
Just over 14 months in the continuous cetuximab group
The most common serious side effects for people in both groups were skin rash, a drop in the number of white blood cells (which can increase your risk of infection), diarrhoea and feeling sluggish (lethargy). But the researchers concluded that either way of having cetuximab is safe.
In this trial, fewer people having continuous cetuximab had stopped treatment because of their cancer getting worse. And on average, they also had a longer period of time before their cancer started getting worse. The trial team suggest that we need larger phase 3 trials to confirm these findings.
We have based this summary on information from the team who ran the trial. The information they sent us has been reviewed by independent specialists (peer reviewed

) and published in a medical journal. The figures we quote above were provided by the trial team. We have not analysed the data ourselves.
How to join a clinical trial
Please note: In order to join a trial you will need to discuss it with your doctor, unless otherwise specified.
Please note - unless we state otherwise in the summary, you need to talk to your doctor about joining a trial.
Supported by
Medical Research Council (MRC)
Merck Serono UK
NIHR Clinical Research Network: Cancer
CRUK internal database number:
Please note - unless we state otherwise in the summary, you need to talk to your doctor about joining a trial.
Cara took part in a clinical trial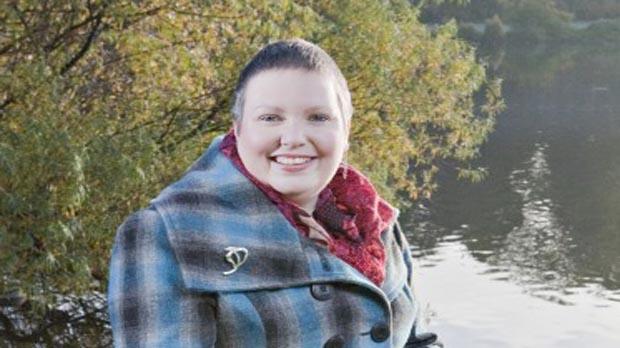 "I am glad that taking part in a trial might help others on their own cancer journey."