A trial looking at CA125 testing as routine follow up for cancer of the ovary (OV05)
This trial looked at whether using CA125 test results can help doctors decide when to treat ovarian cancer or not.
In about 7 out of 10 cases (70%), it is possible to tell that ovarian cancer has come back (recurred) by testing CA125 levels in the blood. The rise in this cancer marker can show up the cancer recurrence before there are any symptoms. But we didn't know whether finding and treating this recurrence sooner rather than later helped.
There was no evidence that it made any difference to how well women stayed and for how long. They may just know about the cancer for longer, and doing the tests may cause unnecessary anxiety. And early treatment means having chemotherapy at a time when they would otherwise be well.
This aims of this trial were to see if early chemotherapy treatment
Helped women live longer
Affected their quality of life
Summary of results
The trial team found that having early chemotherapy treatment for ovarian cancer that had come back did not help women live longer.
1,442 women from around the world agreed to take part in this trial.
They had a CA125 blood test done every 3 months until it reached a certain level. Then they were put into 1 of 2 treatment groups by a computer. This is called randomisation

.
Half the women were in group 1. They had their CA125 blood tests checked again. They started chemotherapy treatment as soon as possible.
The other half were in group 2. They did not start chemotherapy until their doctor saw signs that their cancer had started to come back.
On average the women in group 1 started chemotherapy about 5 months earlier than those in group 2.
When the trial team looked at how long the women lived, and their quality of life, they found no difference between the 2 groups.
The trial team concluded that doctors can safely delay treatment until there are signs that ovarian cancer is coming back. They suggest that doctors talk to women who have had ovarian cancer, to help them decide whether they want their CA125 levels checked regularly or not.
We have based this summary on information from the team who ran the trial. The information they sent us has been reviewed by independent specialists (peer reviewed

) and published in a medical journal. The figures we quote above were provided by the trial team. We have not analysed the data ourselves.
How to join a clinical trial
Please note: In order to join a trial you will need to discuss it with your doctor, unless otherwise specified.
Please note - unless we state otherwise in the summary, you need to talk to your doctor about joining a trial.
Chief Investigator
Dr David Guthrie
Professor Gordon Rustin
Supported by
European Organisation for Research and Treatment of Cancer (EORTC)
Medical Research Council (MRC)
NIHR Clinical Research Network: Cancer
CRUK internal database number:
Please note - unless we state otherwise in the summary, you need to talk to your doctor about joining a trial.
Charlie took part in a trial to try new treatments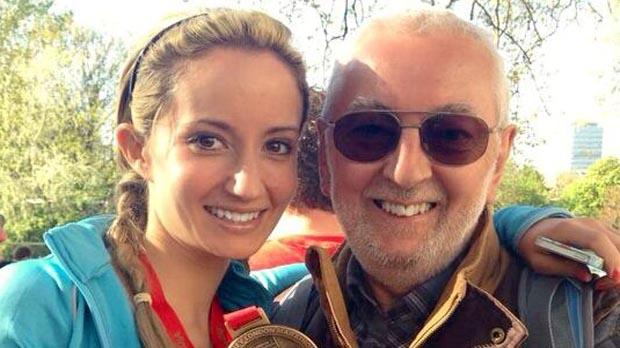 "I think it's really important that people keep signing up to these type of trials to push research forward."