A trial looking at brivanib and sorafenib for advanced liver cancer (BRISK-FL)
This trial compared brivanib with sorafenib as treatment for a type of liver cancer called hepatocellular carcinoma (HCC).
Doctors use a number of different treatments for HCC, including biological therapy.  Both sorafenib and brivanib are types of biological therapy called cancer growth blockers. They stop signals that cancer cells use to divide and grow.
When this trial was done, sorafenib was being used to treat some people with HCC. Doctors wanted to find out if brivanib was also a useful treatment for people with advanced HCC.
The aims of this trial were to
See if brivanib works as well as or better than sorafenib for people with advanced HCC
Compare how each drug affects quality of life
Summary of results
The trial team found that brivanib did not work better than sorafenib for people with advanced hepatocellular carcinoma (HCC).
This phase 3 trial recruited 1,155 people from several different countries. They all had advanced HCC that couldn't be treated with surgery or with another treatment directed at the liver (local treatment). They had not had treatment that reached the whole body (systemic treatment) before.
The people taking part were put into 1 of 2 groups at random. Neither the patients nor their doctors knew which group they were in. This is called a double blind randomised trial. Everyone taking part took tablets and capsules each day.
578 people took sorafenib twice a day and placebo (dummy) drugs once a day
577 people took brivanib once a day and a placebo drugs twice a day
When the research team looked at how long it was before the cancer continued to grow, they found that it was the same in both groups. They also looked at how long the people taking part lived for, and found that there was no difference between the 2 groups.
A similar number of people in each group had side effects, although more people taking brivanib decided to stop treatment because of the side effects they were having. Overall, just under half of those having sorafenib (48%) and just over half of those having brivanib (56%) had what was classed as a serious side effect.
The most common side effects of sorafenib were sore hands and feet (Palmer-Plantar syndrome) and temporary changes in how well the liver worked.  The most common side effects of brivanib were tiredness (fatigue), high blood pressure and a low blood sodium level.
The trial team concluded that even though brivanib caused a few more side effects than sorafenib, it was safe to use. But they also concluded that brivanib was not better than sorafenib for advanced HCC.
We have based this summary on information from the team who ran the trial. The information they sent us has been reviewed by independent specialists (peer reviewed

) and published in a medical journal. The figures we quote above were provided by the trial team. We have not analysed the data ourselves.
How to join a clinical trial
Please note: In order to join a trial you will need to discuss it with your doctor, unless otherwise specified.
Please note - unless we state otherwise in the summary, you need to talk to your doctor about joining a trial.
Supported by
Bristol-Myers Squibb
National Institute for Health Research Cancer Research Network (NCRN)
CRUK internal database number:
Please note - unless we state otherwise in the summary, you need to talk to your doctor about joining a trial.
Charlie took part in a trial to try new treatments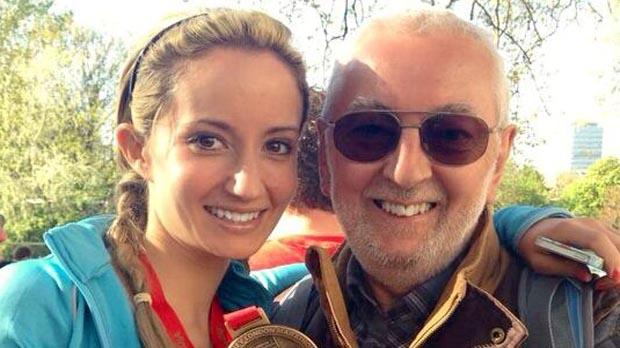 "I think it's really important that people keep signing up to these type of trials to push research forward."