A trial looking at blood transfusions and quality of life in people with myelodysplastic syndrome (REDDS)
Please note - this trial is no longer recruiting patients. We hope to add results when they are available.
Cancer type:
Myelodysplastic syndrome (MDS)
This trial is for people with myelodysplastic syndrome who need regular blood transfusions.
Myelodysplastic syndrome (MDS) is a condition where the bone marrow

 does not produce enough healthy blood cells. Sometimes MDS can develop into leukaemia.
More about this trial
Many people with MDS do not produce enough red blood cells which causes a condition called anaemia

. You have regular blood transfusions

 to treat anaemia, but people may still feel tired or short of breath.
The need for blood transfusions is usually guided by the results of a test that measures the level of haemoglobin (Hb) in your blood.
In the UK, you usually have a transfusion if your Hb level drops to around 80 or 85 grams per litre of blood (80 to 85g/L), but this varies. It is possible that people with MDS may feel better, and have an improved quality of life 

if they have more transfusions to keep their Hb level about 100g/L.
 
In this trial, researchers want to find out if giving blood transfusions to keep a higher Hb level will work and is safe. They hope the results will also show whether having more transfusions improves people's general wellbeing or quality of life.
This small trial is called a feasibility study. It will help the researchers to decide if it will be possible to do a larger trial looking at this issue.
Who can enter
You may be able to join this trial if all of the following apply. You
You cannot join this trial if any of these apply. You
Aren't well enough to have the number of transfusions that you may need to have in this trial (the trial doctor can advise you about this)
Take drugs to stimulate the production of red blood cells or drugs to treat MDS such as lenalidomide, azacitidine, hydroxycarbamide or experimental drugs
Have a condition called idiopathic myelofibrosis that causes scarring in the bone marrow
Have problems with bleeding or a condition called haemolysis that causes red blood cells to be broken down
Have an enlarged spleen
Trial design
This is a feasibility study to see if it would be possible to run a larger trial. The researchers want 38 people to join the feasibility study.
It is a randomised trial. The people taking part are put into groups by a computer. Neither you nor the trial team can decide which group you are in. And you won't know which group you are in until the end of the trial.
When you join the trial, you will have blood transfusions as usual until your Hb is 100g/L. This may take up to 6 weeks. You will then be put into either group A or group B. If your Hb doesn't get to 100g/L, you won't be able to carry on in the trial, but will carry on with your normal treatment.
If you are in group A, you will have blood transfusions to keep your Hb between 85 and 100g/L
If you are in group B, you will have transfusions to keep your Hb between 110 and 125g/L
Before each blood transfusion, and a week afterwards, the trial team will ask you to fill in 2 short questionnaires asking about how you are feeling and how much you are able to do. These are called quality of life questionnaires.
All the information collected about you in this trial will be confidential

. It will not be possible to identify you in any results from this trial.
Whichever group you are in, after 12 weeks you go back to your usual routine for blood tests and transfusions.
Hospital visits
You will go to hospital regularly for blood tests and blood transfusions. You see the trial team the day you are put into your treatment group (randomised), then after
1 week
4 weeks
8 weeks
12 weeks (the end of the trial treatment)
These appointments are likely to be on the same days that you go to hospital for blood transfusions, but you may need to go to hospital more often than usual during the trial. If you do need to make extra visits, the trial team will pay your travel expenses.
Side effects
There are risks associated with having blood transfusions, including the risk of an allergic reaction and a very small risk of infection. But as you are already having transfusions these are not new risks. Some people in group B may have more transfusions than they would if they weren't taking part in the trial which could increase the risks.
How to join a clinical trial
Please note: In order to join a trial you will need to discuss it with your doctor, unless otherwise specified.
Please note - unless we state otherwise in the summary, you need to talk to your doctor about joining a trial.
Supported by
NHS Blood and Transplant (NHSBT)
NIHR Clinical Research Network: Cancer
CRUK internal database number:
Please note - unless we state otherwise in the summary, you need to talk to your doctor about joining a trial.
Around 1 in 5 people take part in clinical trials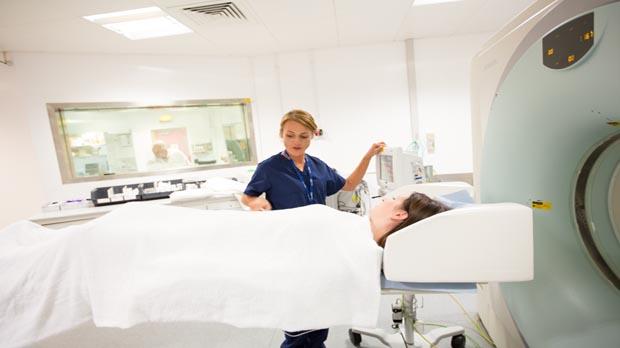 Around 1 in 5 people diagnosed with cancer in the UK take part in a clinical trial.