A trial looking at bevacizumab after surgery for melanoma skin cancer (AVAST-M)
This trial looked at whether bevacizumab after surgery helped people live longer, or stopped melanoma coming back, in people who were at high risk of recurrence

.
This trial was supported by Cancer Research UK.
More about this trial
Doctors usually treat melanoma skin cancer with surgery. After this, you have regular check ups because there is a risk that the melanoma may come back. So far, there is no strong research evidence to show that having any treatment after surgery helped people live longer. So having regular check ups by surgeons is the standard treatment.
Bevacizumab (also known as Avastin) is a type of biological therapy called a monoclonal antibody. It seeks out and blocks a particular protein which is needed for the cancer cell to grow.
Doctors already use bevacizumab to treat a number of other advanced cancers. But it wasn't known whether it would help stop melanoma coming back after surgery.
The aims of this trial were to
Find out if bevacizumab after surgery could help people with melanoma live longer, or delay melanoma from coming back for longer
Learn more about the side effects
Find out if there were ways to predict who would benefit most from bevacizumab
Summary of results
The trial team found that bevacizumab increased the amount of time it took for melanoma to come back after surgery.
This was a phase 3 trial. It recruited 1,343 people. It was a randomised trial.
671 people had bevacizumab
672 people didn't have bevacizumab but had regular check ups
After a minimum of 5 years of follow up the team looked at how many people were still alive. 
420 people had bevacizumab   
418 people didn't have bevacizumab 
They also looked at the percentage of people who were free of cancer. 
51 out of every 100 people (51%) had bevacizumab 
45 out of every 100 people (45%) didn't have bevacizumab 
15 out of every 100 people (15%) who had bevacizumab had moderate to severe side effects. There was also an increased risk of high blood pressure.
The trial team concluded that bevacizumab did improve the amount of time people were free of melanoma after surgery. But didn't increase the amount of time they lived after surgery.
We have based this summary on information from the team who ran the trial. The information they sent us has been reviewed by independent specialists (peer reviewed

) but may not have been published in a medical journal. The figures we quote above were provided by the trial team. We have not analysed the data ourselves.
How to join a clinical trial
Please note: In order to join a trial you will need to discuss it with your doctor, unless otherwise specified.
Please note - unless we state otherwise in the summary, you need to talk to your doctor about joining a trial.
Supported by
Cambridge Cancer Trials Centre
Cambridge University Hospitals NHS Foundation Trust
Cancer Research UK
Experimental Cancer Medicine Centre (ECMC)
NIHR Clinical Research Network: Cancer
NIHR Oxford Biomedical Research Centre
Roche
Warwick Medical School Clinical Trials Unit
Other information
This is Cancer Research UK trial number CRUK/06/014.
CRUK internal database number:
Please note - unless we state otherwise in the summary, you need to talk to your doctor about joining a trial.
Around 1 in 5 people take part in clinical trials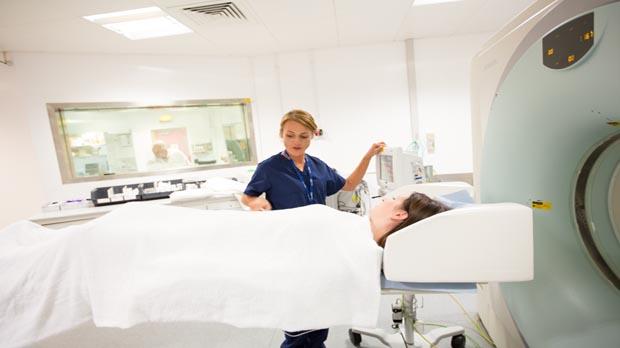 Around 1 in 5 people diagnosed with cancer in the UK take part in a clinical trial.