A trial looking at AT9283 for children and young people with acute leukaemia
Coronavirus (COVID-19)
We know that this is an especially worrying time for people with cancer and their family and friends. We have separate information about coronavirus and cancer. Please read that information alongside this page. We will update that information as guidance changes.
Cancer type:
Acute lymphoblastic leukaemia (ALL)
Acute myeloid leukaemia (AML)
This trial was for children and young people whose acute leukaemia had stopped responding to treatment or had come back. This trial was supported by Cancer Research UK.
More about this trial
Doctors treat acute myeloid leukaemia and acute lymphoblastic leukaemia with treatments such as chemotherapy. But sometimes the treatment stops working or the leukaemia comes back later on. Doctors are looking for new treatments to help people in this situation. In this trial, they looked at a drug called AT9283.
AT9283 stops a protein called aurora kinase from working. Aurora kinase is important for cells to divide and grow. Doctors hoped that stopping aurora kinase from working would help to treat acute leukaemia.
The aims of the trial were to
Find the best dose of AT9283
Find out what happens to AT9283 in the body
Learn more about the side effects of AT9283
See if AT9283 helped children and young people with acute leukaemia
Summary of results
The trial team were unable to find the best dose of AT9283 because of the low numbers of children who took part. As a result the trial closed early. 
This was a phase 1 trial. Everyone taking part had AT9283. The plan was for everyone to have AT9283 every 3 weeks. Each 3 week period is called a cycle of treatment.
The first few patients taking part had a low dose of AT9283. The next few patients had a higher dose and so on. This is called a dose escalation study.
This trial looked at 3 different doses of AT9283, a low, medium and higher dose.
3 children had a low dose of AT9283
3 children had the medium dose of AT9283
1 child had the higher dose of AT9283
All 7 children were withdrawn from the trial during or at the end of their first cycle of treatment because their leukaemia had started to grow again. So they did not have any further treatment with AT9283.   
The most common side effect reported were
1 of the patients died during the trial. The doctors concluded that this was due to their leukaemia and not related to treatment with AT9283.
The trial team was not able to recommend a dose of AT9283 that could be used in future trials. It was not possible to find out whether AT9283 was useful for acute leukaemia because
not enough patients took part.
those who took part only had 1 cycle of treatment before their leukaemia started to grow again
We have based this summary on information from the research team. As far as we are aware, the information they sent us has not been reviewed independently (peer reviewed

) or published in a medical journal yet. The figures we quote above were provided by the research team. We have not analysed the data ourselves.
How to join a clinical trial
Please note: In order to join a trial you will need to discuss it with your doctor, unless otherwise specified.
Please note - unless we state otherwise in the summary, you need to talk to your doctor about joining a trial.
Supported by
Cancer Research UK (Centre for Drug Development)
Astex Pharmaceuticals 
Experimental Cancer Medicine Centre (ECMC) 
Other information
This is Cancer Research UK trial number CRUKD/10/017.
Questions about cancer? Contact our information nurses
CRUK internal database number:
Please note - unless we state otherwise in the summary, you need to talk to your doctor about joining a trial.
Charlie took part in a trial to try new treatments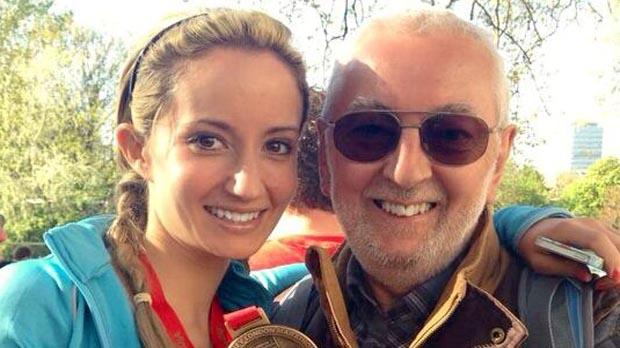 "I think it's really important that people keep signing up to these type of trials to push research forward."