A trial looking at alternating eribulin and hormone therapy for advanced breast cancer
Coronavirus and cancer
We know it's a worrying time for people with cancer, we have information to help. If you have symptoms of cancer contact your doctor.
Please note - this trial is no longer recruiting patients. We hope to add results when they are available.
This trial is for women whose disease has spread into surrounding tissue or to another part of the body. They should also have oestrogen receptor positive breast cancer.
More about this trial
Chemotherapy is one of the treatments for breast cancer that has spread. Women also have hormone therapy if the breast cancer cells have oestrogen receptors (oestrogen receptor positive

disease). These treatments can control the growth of the disease for a time. But the breast cancer usually stars to grow again.
Doctors would like to improve treatment for people in this situation. Eribulin is a chemotherapy drug used to treat breast cancer that has spread.
Aromatase inhibitors are a type of hormone therapy. They are usually used to treat post menopausal women with breast cancer. Aromatase inhibitors include:
letrozole
anastrazole
exemestane
Doctors think alternating treatment between eribulin and hormone therapy might improve treatment. All women in this trial will have 9 weeks of eribulin, followed by 9 weeks of hormone therapy. This is then repeated once more.
Researchers think having chemotherapy in this way might cause the cancer to be more sensitive to the next treatment of hormone therapy.
The aims of this trial are:
to see how well eribulin works when alternating treatment with  hormone therapy
to learn more about the side effects of eribulin when prescribed in this way
Who can enter
The following bullet points list the entry conditions for this trial. Talk to your doctor or the trial team if you are unsure about any of these. They will be able to advise you.
You may be able to join this trial if one of the following applies to you.
You are post menopausal . For the purposes of this trial, women need to be aged 50 or over, have not had periods for at least 2 years, or you have had an operation to remove your ovaries, or blood tests results have confirmed that you are post menopausal
You are pre menopausal and you have had treatment to suppress your ovaries (for example, hormone therapy) at least 3 weeks before joining this trial. You might have to have a pregnancy test
As well as the above, all of the following must apply.
You have oestrogen receptor positive breast cancer 
You have breast cancer that has spread into surrounding tissue (locally advanced) or to another part of the body (advanced)
Your breast cancer has started to grow again following at least one course of chemotherapy for advanced breast cancer
You have cancer that can be measured using a scan
You have satisfactory blood test results
You are well enough to be up and about for at least half the day (performance status 0, 1 or 2)
You are at least 18 years of age
You cannot join this trial if any of these apply.
You have triple negative breast cancer, or your breast cancer has large amounts of a protein called HER2 (Her2 positive cancer)
Your ovaries are still working
You are having current experimental treatment for your breast cancer
You are having treatment with everolimus
You have had treatment with eribulin
You have had treatment as part of another trial in the last 2 weeks
You have had any other cancer in the last 5 years apart from very early stage cancer or non melanoma skin cancer that was successfully treated
You have severe liver damage (Child Pugh score of C)
You have an infection which needs treatment
You have any other serious medical condition or mental health problems that the trial team think could affect you taking part
You are allergic to the drugs used in this trial
You are pregnant or breastfeeding
Trial design
This is a phase 2 trial. The researchers need 12 people to join.
Everyone has treatment with eribulin and an aromatase inhibitor (a type of hormone therapy).
You have eribulin as an injection through a small tube (cannula) into your vein. This takes about 5 minutes.
The first day of treatment is called day 1. You have eribulin once a week for 2 weeks on day 1 and day 8. In the 3rd week you have no treatment. Each 3 week period is called a cycle of treatment. You have 3 cycles of eribulin.
Then you have an aromatase inhibitor for the next 9 weeks. You have one of the following drugs:
Your doctor decides which drug is best for you. You have this as a tablet and you usually take it once a day at the same time each day. Your doctor or nurse can give you more specific instructions.
Then you have a further 3 cycles of eribulin, followed by 9 weeks of an aromatase inhibitor.
You stop treatment in this trial if you have severe side effects, or your cancer starts to grow again. Otherwise, you have treatment for 9 months in total.
Blood tests and tissue samples
You have extra blood tests as part of this trial.
The trial team will also ask your permission to test a stored sample (biopsy

) of your cancer. For example, this might be from when you were first diagnosed.
These blood and cancer samples are used to look for substances called biomarkers

 to find out why treatment might work for some people and not for others.
If a stored sample of your cancer is not available, the team might ask for a sample of any biopsies you might have in the future. For example, if you have a biopsy to find out whether your cancer has come back. You don't have to agree to this if you don't want to. You can still take part in the main trial.
Hospital visits
You see the doctors and have some tests before you start treatment. The tests include:
physical examination
heart trace (ECG )
blood tests
CT scan or MRI scan  of your cancer
You are also asked about your day to day life and whether you have any difficulty doing your daily activities.
You go to hospital to have eribulin on week 1 and 2 of each 3 week cycle.
You have 6 additional appointments to see a doctor over the 9 months of treatment. Some of these visits are during the time that you are taking your hormone therapy. The doctor will examine you, ask how you are and you have some of the above tests again.
During each treatment with your hormone therapy, you are asked to keep a diary of when you take your tablets.
When you have finished treatment, you have a hospital appointment and one again 4 weeks later. The doctor will check how you are, ask about your daily activities and you have further blood tests.
Side effects
The most common side effects of eribulin include:
a drop in blood cells causing an increased risk of infection, tiredness and breathlessness
numbness and tingling in your hands and feet (peripheral neuropathy])
high temperature (fever)
weight loss
cough
joint and muscle pain
headache
The most common side effects of an aromatase inhibitor include:
We have more information about:
How to join a clinical trial
Please note: In order to join a trial you will need to discuss it with your doctor, unless otherwise specified.
Please note - unless we state otherwise in the summary, you need to talk to your doctor about joining a trial.
Supported by
Action Against Cancer
Eisai
Experimental Cancer Medicine Centre (ECMC) 
Imperial College of Science Technology and Medicine
CRUK internal database number:
Please note - unless we state otherwise in the summary, you need to talk to your doctor about joining a trial.
Caroline took part in a clinical trial for breast cancer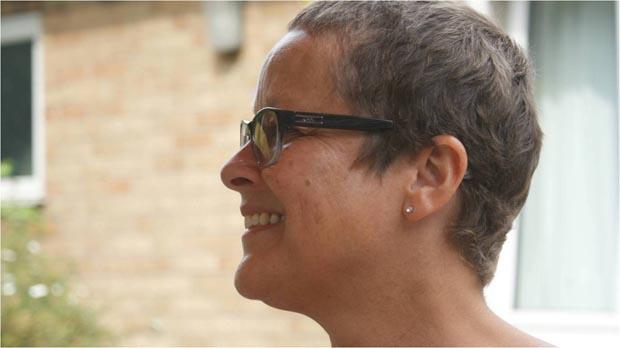 "I had treatment last year and I want to give something back."