A trial looking at aCD19z T cells, chemotherapy and interleukin 2 for B cell non Hodgkin lymphoma that tests positive for CD19
Please note - this trial is no longer recruiting patients. We hope to add results when they are available.
This trial is looking at a new type of gene therapy with chemotherapy and a biological therapy called interleukin (IL-2) for non Hodgkin lymphoma.
Some cancer cells have a protein called CD19 on the surface of the cell. This trial is for people with B cell non Hodgkin lymphoma that has CD19 on the cells.
More about this trial
T cells are white blood cells that fight infection. They are part of the immune system. In this trial, the researchers will remove some of the T cells from your blood. They will use gene therapy to change these cells in the laboratory. These 'changed' cells are called aCD19z T cells. The doctors will give you back the aCD19z T cells through a drip. They hope that they will recognise the cancer cells with CD19 on them and attack them.
Before you have the cells back, you have chemotherapy to kill off other types of immune system cells that might attack the aCD19z T cells. You also have a type of biological therapy called IL-2 because the researchers think this will help the T cells to live longer and work better.
The aims of the trial are to find out
The best doses of aCD19z T cells and IL-2
How well the treatment works
Who can enter
You can enter this trial if you
Have B cell non Hodgkin lymphoma that has come back or is still growing after other treatment
Have the CD19 protein on your lymphoma cells (your doctors will test for this)
Are well enough to take part in the trial (performance status 0 or 1)
Have satisfactory blood and heart test results
Have recovered from the side effects of other treatments (apart from hair loss)
Are willing to use reliable contraception during the trial and for 6 months afterwards if there is any chance you or your partner could become pregnant
Are at least 18 years old
You cannot enter this trial if you
Have lymphoma that has spread to your brain or spinal cord
Have had radiotherapy, biological therapy, hormone therapy, steroids or chemotherapy in the last 4 weeks (in the last 6 weeks if you had mitomycin C or a drug called a nitrosurea)
Have had radiotherapy to more than a quarter of your body
Have had any other type of gene therapy
Have had an allogeneic transplant
Have had a serious infection in the last 4 weeks
Have or have had an autoimmune disease
Have another serious medical condition that could affect you taking part in the trial
Have any other cancer, apart from carcinoma in situ of the cervix or non melanoma skin cancer that has been successfully treated
Have taken part in another clinical trial in the last month
Are likely to need to have steroids or other drugs that affect how well your immune system works
Are HIV, HTLV, hepatitis B or hepatitis C positive
Are pregnant or breastfeeding
Trial design
This is a phase 1 trial. It will recruit about 24 people. Everybody taking part will have chemotherapy, followed by aCD19z T cells and interleukin (IL-2).
First, the doctors will collect your white blood cells. This takes about 3 hours. You have a drip put into each arm. Your blood will pass out of one drip, through a machine called a cell separator and back into the other arm through the second drip. The cell separator spins the blood to separate out the white blood cells that the doctors need.
The researchers will take the white blood cells to the laboratory and use them to make the aCD19z T cells. This takes about 2 weeks.
About a week after your cells are collected, you will go into hospital. The doctors will put in a central line. This is a tube that goes into the chest and directly into one of the major blood vessels. The end of the tube hangs out of the chest and is usually sealed off with a cap. The central line will stay in place until 2 weeks after you finish treatment.
Before having the aCD19z T cells, you have chemotherapy for 7 days. You have cyclophosphamide as a drip into your central line on the first 2 days. Then you will have a drug called fludarabine each day for the next 5 days.
You have the aCD19z T cells the day after you finish chemotherapy. You have the cells as a drip into your central line, over about 30 minutes. The doctors will take blood samples from your central line 30 minutes, 2 hours, 6 hours and 24 hours after you have the T cells.
An hour and a half after the aCD19z T cell drip, you start having IL-2. You have it as a drip through your central line every 8 hours. It takes about 15 minutes each time and you have up to 12 doses.
The first few patients taking part in the trial will have a small number of aCD19z T cells. If they don't have any serious side effects, the next patients will have more cells. And so on, until the researchers find the best dose to give. This is called a dose escalation study. Once the trial team know the best dose of T cells to give, the next few patients will take part in another dose escalation study to find the best dose of IL-2.
Hospital visits
Before you start treatment, you will go to hospital to see the doctors and have some tests including
Physical examination
Blood tests
Heart scan (MUGA )
Biopsy
You will need to stay in hospital during the treatment and for a few days afterwards. You will probably be in hospital for about 2 weeks all together.
After the treatment, you will see the doctors and have blood tests every 2 weeks for 6 weeks, then every 4 weeks for 6 months. After that, you will see the trial team every few months.
The researchers may give some patients more IL-2 about 6 weeks after the first treatment. If you do have more, you have it through a drip into a vein over 15 minutes. You have the drip every 8 hours for 4 days.
Everybody taking part will have CT scans 6 weeks, 3 months, 6 months and one year after treatment.
Side effects
Treatment with aCD19z T cells is new, so there may be side effects that the doctors don't know about yet. Possible side effects include
An autoimmune reaction, which means that the aCD19z T cells may attack some of the other cells in your immune system, making you more at risk of infections
An allergic reaction which may cause a rash, low blood pressure or wheezing
The doctors and nurses will keep a close eye on you and will give you medicine to reduce these effects if needed.
Side effects of IL-2 include
Fever
Chills
Headache
Tiredness (fatigue)
Low blood pressure
Low urine output
Common side effects of chemotherapy include
A drop in blood cells causing an increased risk of infection, bleeding or bruising problems, tiredness and shortness of breath
There is more information about the side effects of fludarabine, cyclophosphamide and IL-2 on this website.
Possible side effects of having a central line include discomfort when the line is put in and infection.
How to join a clinical trial
Please note: In order to join a trial you will need to discuss it with your doctor, unless otherwise specified.
Please note - unless we state otherwise in the summary, you need to talk to your doctor about joining a trial.
Supported by
Experimental Cancer Medicine Centre (ECMC)
Kay Kendall Leukaemia Fund
The Christie NHS Foundation Trust
If you have questions about the trial please contact our cancer information nurses
Freephone 0808 800 4040
CRUK internal database number:
Please note - unless we state otherwise in the summary, you need to talk to your doctor about joining a trial.
Charlie took part in a trial to try new treatments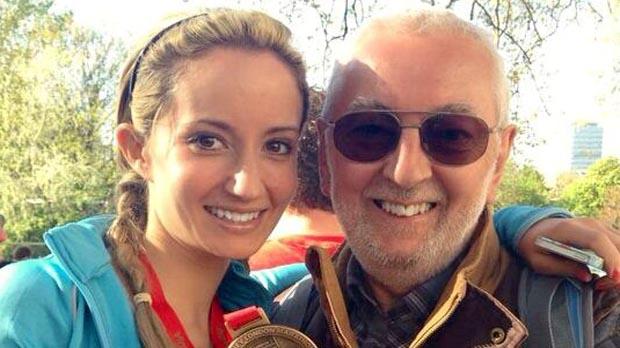 "I think it's really important that people keep signing up to these type of trials to push research forward."