A trial looking at abiraterone for women with ovarian, primary peritoneal or fallopian tube cancer (CORAL)
Please note - this trial is no longer recruiting patients. We hope to add results when they are available.
This trial is looking at a drug called abiraterone for ovarian cancer. This trial is supported by Cancer Research UK.
The trial is recruiting women with ovarian, primary peritoneal or fallopian tube cancer whose cancer has come back within a year of their last treatment. These cancers are all treated in the same way, so when we use the term ovarian cancer in this summary, we are referring to all 3.
More about this trial
Doctors usually treat ovarian cancer with surgery and chemotherapy. But sometimes the cancer comes back after treatment. Researchers are looking for new treatments that might help women in that situation. In this trial they are looking at a drug called abiraterone.
Abiraterone is a type of hormone therapy. It blocks the body making androgens and oestrogens. These hormones can stimulate the cancer to grow. Doctors already use it to treat men with prostate cancer and it is now part of their standard treatment. It has also been looked at in trials for women with breast cancer.
The aims of this trial are to
Find out if abiraterone helps women with ovarian, primary peritoneal or fallopian tube cancer that has come back within a year of their last treatment
Learn more about the side effects
Find substances in the blood (biomarkers) that may help to predict who will benefit from having abiraterone
Who can enter
You may be able to join this trial if all of the following apply.
You have epithelial ovarian cancer, primary peritoneal cancer or fallopian tube cancer that has come back within a year of your last treatment
You have been through the menopause
You haven't had hormone therapy in the past
You have had at least one treatment with platinum chemotherapy
The trial team can test a sample of tissue (biopsy ) that was removed when you had your ovarian cancer surgery or you are willing to have a sample of tissue taken
You are well enough to take part
You have satisfactory blood test results
You are at least 18 years old
You cannot join this trial if any of these apply.
Your cancer has spread to your brain or spinal cord
You have certain types of epithelial ovarian cancer called mucinous, clear cell, mixed mesodermal (MMMT) or non epithelial ovarian cancer (your doctor can tell you more about this)
You have had radiotherapy or chemotherapy in the last 3 weeks unless the radiotherapy was to help control your cancer symptoms
You haven't recovered from the side effects of other treatment, unless they are mild
You have high levels of a hormone called aldosterone in your blood
Your pituitary gland cannot make enough hormones
You have a blockage in your bowel (bowel obstruction)
You have had major surgery in the last 4 weeks
You are taking a drug called warfarin to thin your blood, unless you are taking it for a blood clot in your leg (deep vein thrombosis) or a blood clot in your lung (pulmonary embolism), in which case the doctors in the trial can give you a different drug to take
You are known to have hepatitis B or hepatitis C
You have an autoimmune disease  and you may need to take steroids (the trial doctor can advise you about this)
You have serious heart condition
You have high blood pressure that can't be controlled with medication
You have any other cancer that needs treatment
You can't have a steroid drug called  prednisolone for any reason
You are taking part in, or plan to take part in, another trial
You have any other medical condition that the trial team think could affect you taking part
Trial design
This is a phase 2 trial. The researchers need 50 women to join. Everybody taking part will have abiraterone.
You have abiraterone as tablets. You take 4 abiraterone tablets once a day. You also have a steroid drug called prednisolone that you take once a day to help reduce some of the possible side effects.
As long as you don't have bad side effects, you can carry on taking abiraterone for as long as your doctor thinks it is helping to stop the growth of your cancer.
If you agree to take part in this trial, the researchers will ask you to give extra blood samples to study your genes

. They want to learn more about how genes affect the way people respond to abiraterone. The samples will be stored safely and used only for research purposes.
They may also ask your permission to take extra tissue samples (biopsies

) from your tumour. This is so they can learn more about how the drugs affect ovarian cancer cells. If you agree to this, your doctor will explain more about how they will take the biopsies. If you do not wish to give your permission for the biopsies, you can still take part in the trial.
Hospital visits
You will see the doctor and have some tests before you can take part in the trial. The tests include
You then have a further appointment with the doctor for some final tests before you start treatment.
Every month, you will see the trial doctor for a check up and some blood tests. Every 3 months, you have a CT or MRI scan to see how well the treatment is working.
If the treatment stops working, you see the trial doctor 4 weeks later for a check up and blood tests. After that, the trial team will continue to see how you are at your routine hospital visits.
Side effects
The most common side effects of abiraterone are
Tiredness (fatigue)
High blood pressure
A low level of potassium in your blood
Urine infection
Fluid retention
We have more information about the side effects of abiraterone and prednisolone.
How to join a clinical trial
Please note: In order to join a trial you will need to discuss it with your doctor, unless otherwise specified.
Please note - unless we state otherwise in the summary, you need to talk to your doctor about joining a trial.
Supported by
Cancer Research UK
Institute of Cancer Research (ICR)
The Royal Marsden NHS Foundation Trust
Janssen-Cilag
Other information
This is a Cancer Research UK trial number CRUKE/12/052.
CRUK internal database number:
Please note - unless we state otherwise in the summary, you need to talk to your doctor about joining a trial.
Cara took part in a clinical trial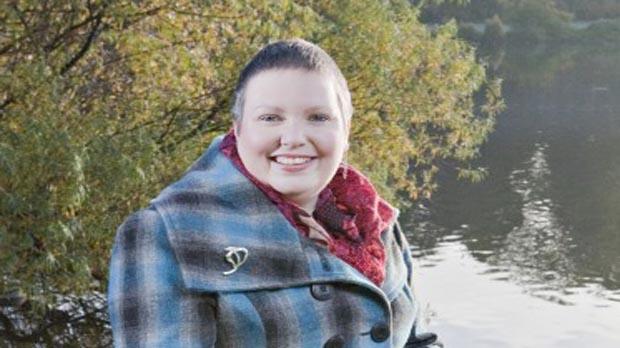 "I am glad that taking part in a trial might help others on their own cancer journey."