Two trials looking at a new test to help diagnose older people with symptoms of bowel cancer (SIGGAR)
Coronavirus (COVID-19)
We know that this is an especially worrying time for people with cancer and their family and friends. We have separate information about coronavirus and cancer. Please read that information alongside this page. We will update that information as guidance changes.
Cancer type:
Bowel (colorectal) cancer
These two trials compared a test called CT colonography ('virtual colonoscopy') with standard tests used to diagnose bowel cancer. The people taking part had symptoms that could have been due to bowel cancer.
More about this trial
Two of the tests that doctors use to examine the bowel and diagnose bowel cancer are colonoscopy and barium enema.
In these trials, researchers were looking at another test called CT colonography (CTC) or virtual colonoscopy.
As well as finding bowel cancer, all these tests can also show if you have non cancerous growths in your bowel called polyps

. Polyps can develop into cancer over a long period of time. If a polyp is found when you are having a colonoscopy, it can be removed.
It is not possible to remove a polyp during barium enema or CTC. If a polyp is seen during one of these tests, you need to have further tests. This is usually colonoscopy. Some people also need to have further tests after a colonoscopy if it was not possible to look at the whole length of their bowel.
One trial compared CTC with barium enema, the other compared CTC with colonoscopy. The main aims of the trials were to
See if CTC detected significantly more bowel cancers and large polyps than barium enema
Find out if people having CTC went on to have further tests at an unacceptably high rate compared to colonoscopy
Summary of results
The team found that a virtual colonoscopy was better at diagnosing bowel cancer and large polyps than a barium enema, and missed fewer cancers. But as it was also better at showing small polyps, people with these went on to have further tests more often than people who had a barium enema.
The trial comparing virtual colonoscopy (CTC) and barium enema analysed results from 3,804 people.
The number of people found to have a large polyp or bowel cancer was
93 out of 1,277 people (more than 7%) who had CTC
141 out of 2,527 people (less than 6%) who had a barium enema
CTC missed 3 out of 45 bowel cancers. Barium enema missed 12 out of 85 cancers.
In the trial comparing CTC with colonoscopy, the researchers were looking at the number of people who went on to have further tests after the first test. They have results for 1,580 people and found that the number of people who needed further tests was
86 out of 1,047 people (8%) who had colonoscopy
160 out of 533 people (30%) who had CTC
About a third of the further tests done after CTC may not have been necessary. They were requested because small polyps had been seen, but these are unlikely to become cancerous.
In this trial, the number of cancers found was about the same for both groups. CTC missed 1 out of 29 bowel cancers. Colonoscopy didn't miss any.
The researchers concluded that
CTC was better than barium enema at finding bowel cancer or large polyps and so CTC should replace barium enema where this was possible
CTC was as good as colonoscopy at finding bowel cancer or large polyps – it was a safe, acceptable and similarly accurate alternative to colonoscopy, but guidelines are necessary to try and reduce the number of patients needing further tests after CTC
We have based this summary on information from the team who ran the trial. The information they sent us has been reviewed by independent specialists (peer reviewed

) and published in a medical journal. The figures we quote above were provided by the trial team. We have not analysed the data ourselves.
How to join a clinical trial
Please note: In order to join a trial you will need to discuss it with your doctor, unless otherwise specified.
Please note - unless we state otherwise in the summary, you need to talk to your doctor about joining a trial.
Chief Investigator
Professor Steve Halligan
Professor Wendy Atkin
Supported by
Imperial College London
NIHR Biomedical Research Centres (BRCs) Award
NIHR Health Technology Assessment (HTA) programme
NIHR Clinical Research Network: Cancer
University College London (UCL)
University College London Hospitals NHS Foundation Trust
Questions about cancer? Contact our information nurses
CRUK internal database number:
Please note - unless we state otherwise in the summary, you need to talk to your doctor about joining a trial.
Alan took part in a clinical trial for bowel cancer patients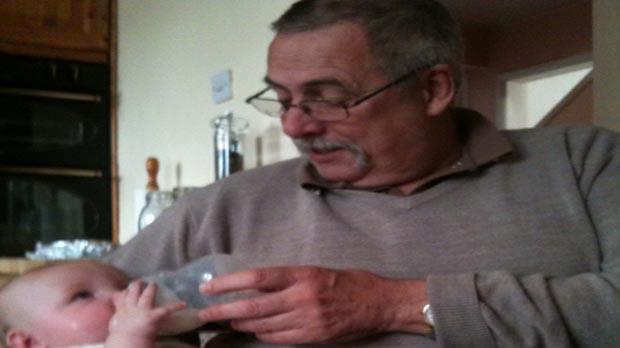 "I think it's essential that people keep signing up to these type of trials to push research forward."