A trial looking at a new drug called rucaparib for breast and ovarian cancer, in people with BRCA gene faults (PH2/052)
This trial was to find out how well a new treatment called rucaparib works. Rucaparib is also known as CO-338, AG-014699, or PF-01367338. 
The trial was for people with an inherited fault in the BRCA1

or BRCA2

gene who had locally advanced or advanced breast cancer, or advanced ovarian cancer. Women with high grade serous ovarian cancer who did not have a BRCA gene fault could also take part. 
Cancer Research UK supported this trial.
More about this trial
Rucaparib is a type of treatment called a PARP-1 inhibitor. This means it blocks an enzyme

called PARP-1 that helps damaged cells to repair themselves. PARP stands for poly ADP-ribose polymerase and is in all cells, including cancer cells.
The BRCA gene fault means that the cells in your cancer already have problems with repairing cell damage. Doctors hope that by stopping PARP-1 working, the cancer cells containing BRCA gene faults will not be able to repair themselves and will die. 
The aims of this trial were to find out
how well rucaparib works as a treatment for breast and ovarian cancer in people with BRCA gene faults and for high grade serous ovarian cancer without the BRCA gene fault
what the side effects are
Summary of results
The trial team found that rucaparib was well tolerated and was a useful treatment for some people who took part in the trial. 
78 people took part in this phase 2 trial. Everyone had rucaparib.
At the start of the trial people had rucaparib through a drip into a vein. People joining the trial later took tablets. 
The researchers looked at different doses of rucaparib and so the dose people had depended on when they joined the trial. By the end of the trial people were taking 600mg twice a day. 
The researchers did not find the best, highest dose people could have because the trial finished early. 
The trial team looked at the side effects people had during the time they were having rucaparib. The most common side effects were
feeling and being sick
tiredness (fatigue) 
tummy (abdominal) pain
a blockage in the tube from the kidneys to the bladder (ureter)
For some people the side effects were severe. And for some people the side effects meant that the doctors could not increase the amount of rucaparib they could have. 
5 out of 78 patients died while on the study
1 had problems with her liver that were not related to rucaparib 
4 other people died because their cancer had got worse 
The trial team were able to look at how well rucaparib had worked in 72 out of the 78 people. 
1 person had a complete response. This means there was no signs of any cancer. This response lasted for around 15 months. 
4 people (just over 5 %) had a partial response. This means their cancer shrunk by at least a third.
38 people (just under 49%) had stable disease. This means their cancer did not get better or worse. 1 person had stable disease for about 14 months. 
The researchers found that the people taking part found the side effects of rucaparib acceptable. The treatment worked well for some people who took part in the trial.
Rucaparib is now being tested in larger clinical trials. 
We have based this summary on information from the research team. The information they sent us has been reviewed by independent specialists (peer reviewed

) and published in a medical journal. The figures we quote above were provided by the trial team who did the research. We have not analysed the data ourselves.
How to join a clinical trial
Please note: In order to join a trial you will need to discuss it with your doctor, unless otherwise specified.
Please note - unless we state otherwise in the summary, you need to talk to your doctor about joining a trial.
Supported by
Cancer Research UK (Centre for Drug Development)
Experimental Cancer Medicine Centre (ECMC)
NIHR Clinical Research Network: Cancer
Other information
This is Cancer Research UK trial number CRUKD/08/042.
If you have questions about the trial please contact our cancer information nurses
Freephone 0808 800 4040
CRUK internal database number:
Please note - unless we state otherwise in the summary, you need to talk to your doctor about joining a trial.
Charlie took part in a trial to try new treatments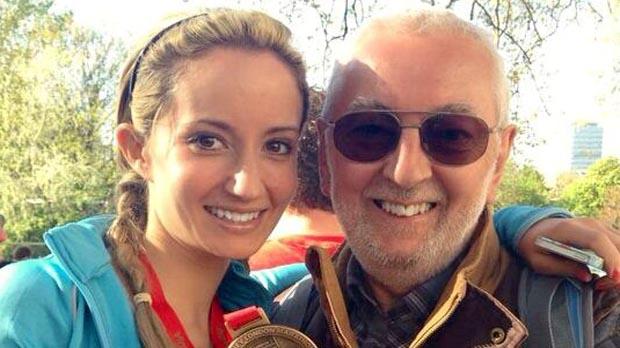 "I think it's really important that people keep signing up to these type of trials to push research forward."