A trial looking at AUY922 for cancer that has spread
This trial was looking at a drug called AUY922 for cancers that had continued to grow despite having other treatments.
AUY922 is a type of biological therapy. It is a cancer growth blocker. It stops signals that cancer cells use to divide and grow.
The people taking part in this trial had cancer that had grown into surrounding body tissues (locally advanced) or had spread to other parts of the body, and had got worse despite having all other types of standard treatment

.
Some of the people taking part in the trial had advanced breast cancer that either had a large number of receptors for the female hormone oestrogen (oestrogen receptor positive

) or had large amounts of a protein called HER2

.
The aims of the trial were to
Find the highest safe dose of AUY922
See if AUY922 helped people with advanced cancers including breast cancer that was oestrogen receptor positive or HER2 positive
Summary of results
In the 1st part of the trial, the researchers found the best dose of AUY922 to give and learnt more about the side effects. Results from the 2nd part of the trial suggest that AUY922 may help some women with breast cancer, but this part of the trial closed early.
The 1st part of the trial recruited 101 people who had advanced cancer

. They all had AUY922 through a drip into a vein.
The first few people taking part had a low dose of AUY922. As they didn't have bad side effects, the next few people had a higher dose, and so on. This is called a dose escalation study.
The trial team tested 8 different doses of AUY922. The side effects included diarrhoea, sickness, weakness or fatigue, loss of appetite, heart rhythm changes and eye problems. But as the side effects were not severe, the trial team recommended that the highest dose they tested could be used in the 2nd part of this trial, and in other clinical trials

of this drug.
For the 2nd part of the trial, the researchers planned to recruit 20 women with locally advanced or secondary breast cancer. But they were only able to recruit 16 women.
10 had HER2 positive breast cancer
6 had oestrogen receptor positive breast cancer
They all had the highest dose of AUY922 that was tested in the 1st part of the trial.  In these women, the most common side effects were diarrhoea, eye problems, feeling sick and fatigue.
The trial team looked at scans after 6 months and found that
In 1 woman, the cancer had got smaller (researchers call this a partial response)
In 1 woman, the cancer had stayed the same size (researchers call this stable disease)
But the trial team concluded that as fewer people than intended took part, it isn't possible to know for sure that these results didn't happen by chance (they are not statistically significant

).
We have based this summary on information from the team who ran the trial. The information they sent us has been reviewed by independent specialists (peer reviewed

) and published in a medical journal. The figures we quote above were provided by the trial team. We have not analysed the data ourselves.
How to join a clinical trial
Please note: In order to join a trial you will need to discuss it with your doctor, unless otherwise specified.
Please note - unless we state otherwise in the summary, you need to talk to your doctor about joining a trial.
Supported by
Experimental Cancer Medicine Centre (ECMC)
Novartis
CRUK internal database number:
Please note - unless we state otherwise in the summary, you need to talk to your doctor about joining a trial.
Charlie took part in a trial to try new treatments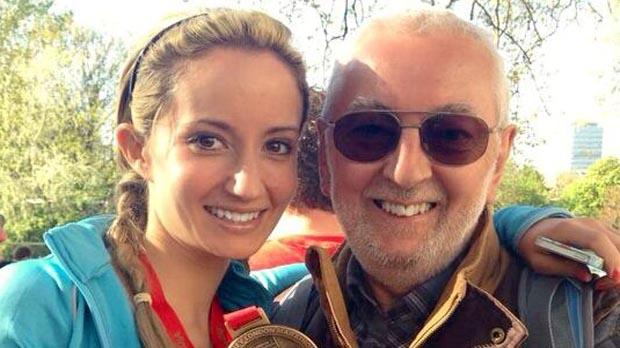 "I think it's really important that people keep signing up to these type of trials to push research forward."