A trial looking at 5-ALA and Gliadel wafers as part of treatment for glioblastoma (GALA-5)
Cancer type:
Brain (and spinal cord) tumours
This trial looked at 2 treatments during surgery for a type of brain tumour called a glioblastoma. 
The trial was supported by Cancer Research UK. It was open for people to join between 2011 and 2013. The team published the results in 2021.
More about this trial
Doctors often treat brain tumours such as a glioblastoma with an operation. When this trial was done, people often had radiotherapy and a chemotherapy drug called temozolomide after surgery. Having these two treatments at the same time is called chemoradiotherapy, or chemoradiation. This was standard treatment.
In this trial they looked at 2 other treatments, both given before the standard treatment after surgery. 
One is called 5-ALA or Gliolan. This is a dye that makes brain tumour cells show up under ultra violet light. During surgery, it can help surgeons check they are removing as much brain tumour as possible.
The other is called a Gliadel wafer. This is an implant that the surgeon puts into the brain after they have removed the tumour. It contains a chemotherapy drug called carmustine (BCNU). The aim of this treatment is to kill any tumour cells left after surgery.
Some people were already having 5-ALA and Gliadel wafers as part of their treatment. But they were not standard treatments at the time. 
The aims of this trial were to find out if having these two treatments:
it is safe to have alongside standard chemoradiotherapy
affect whether people can have chemoradiotherapy after surgery or not
are useful treatments for glioblastoma
Summary of results
The research team found that 5-ALA and Gliadel wafers could be used as a treatment alongside chemoradiotherapy. And they didn't cause too many side effects.
Trial design
This was a pilot study. It was done to see if it would be possible to do a larger trial. 
Everyone taking part was due to have:
5-ALA before their operation so surgeons could see the tumour cells more easily
Gliadel wafers inserted during surgery after the tumour was removed
Results
A total of 72 people agreed to join this trial. But further tests showed that some people didn't have the right type of cancer. So 59 people had treatment as part of the trial. They all had 5-ALA, an operation and Gliadel wafers.
Of those 59 people:
46 people (78%) went on to have chemoradiation after surgery as planned
13 people (22%) didn't have chemoradiation after surgery
Side effects
Some people taking part had side effects that were mild or didn't last long. But 34 people had at least one side effect that was more serious.
The most common of these were:
wound infection
muscle weakness
having a fit (seizure) 
It is hard for doctors to say for sure whether some of these side effects were due to treatment, or due to the brain tumour itself.
Of the 46 people who had chemoradiation, 18 people (39%) had to temporarily stop treatment at some point because of side effects they were having.
How well treatment worked
The research team looked at how long it was before there signs that the cancer had started to grow again. They found it was 8.7 months.
They also looked at how long people in the trial lived after joining the trial. They found it was 14.7 months. 
This is about the same as you might expect for people having standard treatment. But it's hard to draw any firm conclusions about this as everyone in the trial had the same treatment. There was no control group to compare them to.
Quality of life
The research team asked people about their quality of life before and after treatment. 
They found there wasn't much change. Some factors they assessed got a little worse. But that is to be expected for people having treatment for a brain tumour.
Conclusion
The research team concluded 5-ALA and Gliadel wafers could be used to treat glioblastoma. And that having these treatments before chemoradiotherapy didn't cause too many side effects. 
They suggest that more work is done to find out if it is a useful treatment for this type of cancer.
Where this information comes from    
We have based this summary on information from the research team. The information they sent us has been reviewed by independent specialists (peer reviewed

) and published in a medical journal. The figures we quote above were provided by the trial team who did the research. We have not analysed the data ourselves.
How to join a clinical trial
Please note: In order to join a trial you will need to discuss it with your doctor, unless otherwise specified.
Please note - unless we state otherwise in the summary, you need to talk to your doctor about joining a trial.
Supported by
Cancer Research UK
NIHR Clinical Research Network: Cancer
The Brain Tumour Charity
University College London (UCL)
Other information
This is Cancer Research UK trial number CRUK/10/009.
If you have questions about the trial please contact our cancer information nurses
Freephone 0808 800 4040
CRUK internal database number:
Please note - unless we state otherwise in the summary, you need to talk to your doctor about joining a trial.
Rhys was only four years old when he was diagnosed with a brain tumour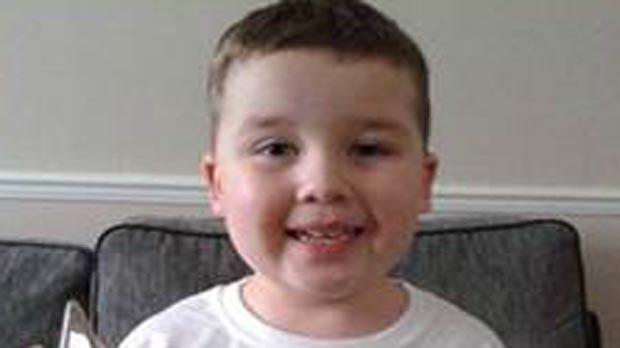 "He went through six operations and was placed on a clinical trial so he could try new treatments."