A trial looking at RAD001 for kidney cancer that has spread - RAPTOR
Please note - this trial is no longer recruiting patients. We hope to add results when they are available.
This trial is looking at RAD001 (also called everolimus and Afinitor) for kidney cancer that has spread to other parts of the body.
The most common type of kidney cancer in adults is renal cell cancer. This trial is for people who have a particular type of renal cell cancer called papillary renal cell cancer.
Doctors often treat kidney cancer with interferon and interleukin 2. But doctors are always looking for new ways to treat people with kidney cancer.
Everolimus is a type of treatment called a biological therapy. It works by blocking the action of a protein called mTOR. The mTOR protein controls other proteins that cancer cells need in order to grow. The researchers hope this will help to stop or slow the growth of the cancer.
We know from research that everolimus has helped people with other types of cancer. The researchers think it may also help people with advanced kidney cancer.
The aims of this trial are to find out
If everolimus can help people with advanced kidney cancer
How safe it is to give everolimus to people with advanced kidney cancer
Who can enter
You can enter this trial if you
Have a type of kidney cancer called papillary renal cell cancer type 1 or 2 that has spread
Have at least 1 tumour that can be measured on a scan
Have satisfactory blood test results
Are fully active and able to look after yourself, apart from doing heavy physical work (performance status 0, 1)
Are willing to use reliable contraception if there is a chance that you or your partner could become pregnant
Are at least 18 years old
You cannot enter this trial if
Your cancer has spread to your spinal cord or brain (central nervous system) and your symptoms are not controlled
You have had radiotherapy in the last 4 weeks
You have had radiotherapy to control bone pain in the last 2 weeks
You have already had treatment that reaches the whole body (systemic treatment) for renal cell cancer that has spread, such as sunitinib, sorafenib or bevacizumab
You have had everolimus, or similar drugs such as temsirolimus, before
You are allergic to everolimus, or similar drugs, and their ingredients
You are taking 10mg or more of steroid tablets daily (please note, it is important that you do not stop taking steroids unless your doctor tells you to)
You have had another drug as a part of a clinical trial in the last 4 weeks
You have had another cancer in the last 3 years, apart from non melanoma skin cancer or carcinoma in situ of the cervix
You have heart problems or had a heart attack in the last 6 months
You have liver problems
You have serious breathing problems
You have diabetes that is not controlled with medication
You have an infection
You have bleeding problems
You are known to be HIV positive
You have another serious medical condition that could affect you taking part in the trial
Trial design
This is an international phase 2 trial. It will recruit 12 people in the UK. Everyone taking part in this trial will have everolimus.
Everolimus is a tablet. You take 2 tablets once a day at the same time each day. You take them on an empty stomach or with a light, low fat meal such as cereal with fat free milk, toast or bagel with a fat free spread.
Exactly how long you have treatment for, will depend on your side effects and whether the treatment is still helping to control your cancer.
You cannot eat certain fruits, or drink their juice, while having everolimus. This is because they can interfere with the way it works in your body. These fruits include grapefruit, Seville oranges and star fruit.
Hospital visits
You will see the doctor and have some tests before you start treatment. These tests include
Physical examination
Heart trace (ECG )
Blood tests
Urine test
Chest X-ray
Breathing test (Lung function test ) – if needed
Pregnancy test (if appropriate)
You see the doctor
Every 2 weeks for 3 months
Every month for up to 2 years
Every 8 weeks you have a CT scan or MRI scan.
Side effects
The most common side effects of everolimus are
A drop in blood cells causing an increased risk of infection, bruising and bleeding problems
Swelling of the lining of the mouth
Loss of strength
Cough
Swelling of hands and feet
Liver changes
Headache
Weight loss
Infection
You can find more about everolimus on CancerHelp UK.
How to join a clinical trial
Please note: In order to join a trial you will need to discuss it with your doctor, unless otherwise specified.
Please note - unless we state otherwise in the summary, you need to talk to your doctor about joining a trial.
Supported by
Experimental Cancer Medicine Centre (ECMC)
Novartis
If you have questions about the trial please contact our cancer information nurses
Freephone 0808 800 4040
CRUK internal database number:
Please note - unless we state otherwise in the summary, you need to talk to your doctor about joining a trial.
Around 1 in 5 people take part in clinical trials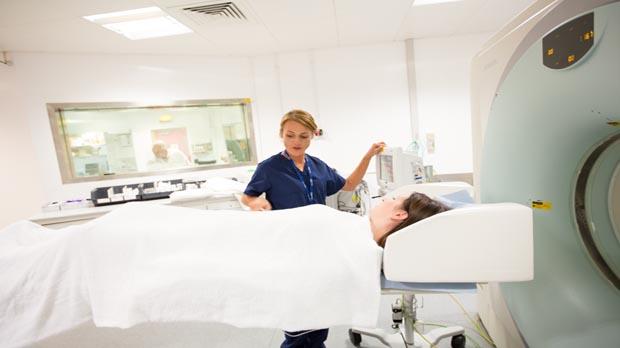 Around 1 in 5 people diagnosed with cancer in the UK take part in a clinical trial.