A trial looking at 177 Lutetium DOTATATE for neuroblastoma in children and young people (LuDO)
This trial looked at a drug called 177 Lutetium DOTATATE (LuDO) to improve treatment for children and young people with neuroblastoma. It was for people whose cancer had come back or treatment had stopped working. 
This trial was for children and young people up to the age of 18. We use the term 'you' in this summary, but of course if you are a parent, we are referring to your child.
Cancer Research UK supported this trial. 
This trial was open for people to join between 2013 and 2017, and the team published the results in 2020. 
More about this trial
Neuroblastoma is a rare cancer that develops in a type of nerve cell called a neuroblast. There are a number of different treatments for neuroblastoma including surgery, chemotherapy, radiotherapy and stem cell transplant

.
Sometimes even if neuroblastoma has responded well to treatment, it comes back later on. If this happens it can be more difficult to treat. Doctors are looking for new ways to treat neuroblastoma and stop it coming back. In this trial they looked at a drug called 177 Lutetium DOTATATE (LuDO). 
Many neuroblastomas have a particular protein on their cells called somatostatin. Researchers can use these proteins to deliver a dose of radiotherapy to the neuroblastoma.
Drugs called somatostatin analogues can target somatostatin on the surface of neuroblastoma cells. LuDO is a somatostatin analogue that has a radioactive atom attached to it. LuDO finds the neuroblastoma cells and then the radioactivity kills them.
The main aims of this trial were to: 
find out if LuDO worked for children and young people with neuroblastoma
learn about the side effects 
Summary of results
The trial team found that in this trial LuDO didn't work well enough for children and young people with neuroblastoma. 
About this trial
This was a phase 2 trial. 21 children and young people took part. 
Everyone had LuDO. It is a radioactive injection

 that gives off high energy rays. Everyone had it once every 8 to 14 weeks. This was a cycle of treatment

. 
They had up to 4 cycles of LuDO, as long as it was helping and the side effects weren't too bad.
8 people had all 4 cycles of treatment. 
Results
The team used scans to look at the size of the cancer and whether it had spread in 14 people. They looked at scans:
before treatment
one month after treatment
They compared the scans to see if there had been any changes in the overall extent of the cancer. They found that in:
8 people the cancer got worse (progressed) despite the treatment
6 people the cancer stayed the same (stable disease)
The overall extent of the cancer had not reduced in anyone. In some people, there was a reduction in the number of tumours after 2 cycles of treatment.
The team also looked at how long before the cancer started to grow again. On average this was almost 3 months. They looked at how long the children lived. On average this was 13 months. This is about the same length of time that similar children with neuroblastoma live for, in other early phase clinical trials of a new treatment.
Side effects
Most people had no serious side effects. The most common side effect was a moderate drop in blood cells causing an increased risk of infection, bruising or bleeding. In one person this was prolonged, so they had to withdraw from the trial. The team are not certain that this was caused by LuDO. It is possible that this may have been due to the antibiotics the child was taking. 
Only 1 person had a serious side effect from LuDO called neutropenic sepsis. This is a drop in the number of white blood cells

 and a very serious infection, commonly seen in children having chemotherapy. 
Conclusion
The researchers don't recommend using LuDO on its own at the dose schedule used in this trial. The team concluded that although some signs of benefit were seen, this dose schedule didn't work for children and young people whose neuroblastoma had come back or whose treatment had stopped working.
The team say there are several reasons why this treatment schedule may not have worked. Other research has shown that it may be helpful. So the team say further research needs to be done looking at different dosing schedules. 
All trial results help doctors and researchers understand more about different cancers and the best way to treat them.
Where this information comes from    
We have based this summary on information from the research team. The information they sent us has been reviewed by independent specialists (peer reviewed

) and published in a medical journal. The figures we quote above were provided by the trial team who did the research. We have not analysed the data ourselves.
How to join a clinical trial
Please note: In order to join a trial you will need to discuss it with your doctor, unless otherwise specified.
Please note - unless we state otherwise in the summary, you need to talk to your doctor about joining a trial.
Supported by
Cancer Research UK
Biomedical Research Centre
Experimental Cancer Medicine Centre (ECMC)
Joining Against Cancer in Kids
National Institute for Health Research University College London Hospitals 
NIHR Clinical Research Network: Cancer
University of Birmingham
Other information
This is Cancer Research UK trial number CRUK/11/031.
CRUK internal database number:
Please note - unless we state otherwise in the summary, you need to talk to your doctor about joining a trial.
Cara took part in a clinical trial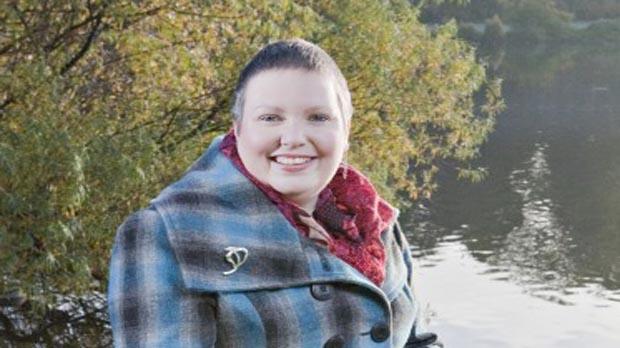 "I am glad that taking part in a trial might help others on their own cancer journey."