A trial looking at IMA950 vaccine and GM-CSF for glioblastoma
Cancer type:
Brain (and spinal cord) tumours
This trial was looking at a new vaccine called IMA950 for people with a type of brain tumour called glioblastoma multiforme. The trial was supported by Cancer Research UK.
More about this trial
Doctors often treat glioblastoma multiforme (GBM) with surgery, followed by radiotherapy and chemotherapy. This is standard treatment

, but glioblastoma is very hard to treat and researchers are looking for ways of improving treatment.
In this trial they were looking at a new vaccine called IMA950. It helps the immune system to recognise and kill cancer cells.
People taking part in the trial had the vaccine as well as standard treatment. They also had a drug called GM-CSF

. This is a growth factor

which helps to stimulate the immune system so that it is more likely to respond to the vaccine.
The aims of the trial were to
Find out if the vaccine could stimulate the immune system
Learn more about the side effects
Summary of results
The trial team found that in many people taking part, the immune system responded to the IMA950 vaccine.
The trial recruited 45 people in 2 groups. Everybody taking part had standard treatment as well as the vaccine and GM-CSF. The standard treatment after surgery to remove glioblastoma was a combination of chemotherapy and radiotherapy (chemoradiotherapy), then a break before having the chemotherapy drug temozolomide on its own.
People in group 1 started having IMA950 and GM-CSF injections after their surgery and a week or 2 before starting chemoradiotherapy
People in group 2 started the injections at least a week after finishing chemoradiotherapy, and 4 weeks before starting temozolomide alone
Everybody taking part had up to 11 injections over a period of nearly 6 months.
More than 2 out of 10 people (20%) had the following side effects during treatment
Feeling or being sick
A reaction where they had the injections
Tiredness (fatigue)
Headache
Hair loss
Dizziness
Fits (seizures)
Constipation
Cough
Skin rash
But as people were also having standard treatment, these were not necessarily caused by the IMA950 or GM-CSF injections. Only a small number of people had severe side effects. These side effects included a drop in white blood cells, tiredness and weakness (fatigue) and 1 person had an allergic reaction (anaphylaxis).
The researchers were able to look at the effect of the vaccine in 40 of the people who took part. When planning the trial, they had decided that if more than 3 out of 10 people taking part (30%) had a good immune response

to the vaccine, they would recommend developing it further. They found that in group 1, there were good immune responses in 9 out of 19 people (47%). And in group 2, there were good immune responses in 11 out of 21 people (52%).
They also looked at the number of people who were living without any sign of their tumour getting worse after treatment. Researchers call this progression free survival. They found that after 6 months tumours had not become worse in more than 7 out of 10 people taking part (74%), and after 9 months it was just over 3 out of 10 people (31%).
The latest research from the trial team has found that 6 people were alive 2 years after they first had treatment with IMA950 and GM-CSF. The average time people lived after having the trial treatment was just over 15 months.
The researchers concluded that having IMA950 and GM-CSF injections alongside standard treatment for glioblastoma multiforme is safe and doesn't cause too many severe side effects. Because of the number of people who had good immune responses, the researchers think the IMA950 vaccine should be developed further.
We have based this summary on information from the team who ran the trial. The information they sent us has been reviewed by independent specialists (peer reviewed

) but may not have been published in a medical journal.  The figures we quote above were provided by the trial team. We have not analysed the data ourselves.
How to join a clinical trial
Please note: In order to join a trial you will need to discuss it with your doctor, unless otherwise specified.
Please note - unless we state otherwise in the summary, you need to talk to your doctor about joining a trial.
Supported by
Cancer Research UK (Centre for Drug Development)
Experimental Cancer Medicine Centre (ECMC)
Immatics Biotechnologies GmbH
NIHR Clinical Research Network: Cancer
Other information
This is Cancer Research UK trial number CRUKD/10/045.
If you have questions about the trial please contact our cancer information nurses
Freephone 0808 800 4040
CRUK internal database number:
Please note - unless we state otherwise in the summary, you need to talk to your doctor about joining a trial.
Rhys was only four years old when he was diagnosed with a brain tumour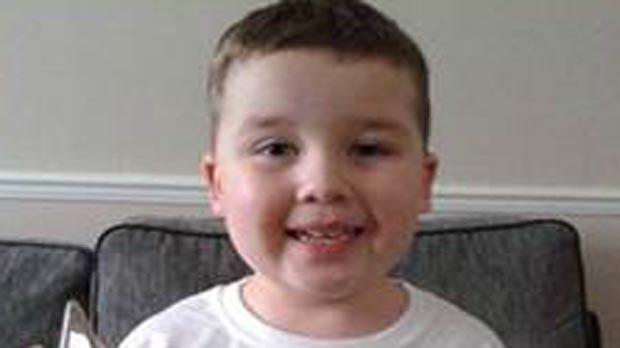 "He went through six operations and was placed on a clinical trial so he could try new treatments."