A trial of hydroxychloroquine with imatinib for chronic myeloid leukaemia (CHOICES)
Please note - this trial is no longer recruiting patients. We hope to add results when they are available.
Cancer type:
Chronic myeloid leukaemia (CML)
This trial is looking at adding a drug called hydroxychloroquine to treatment for chronic myeloid leukaemia that has already responded well to imatinib.
Doctors often treat chronic myeloid leukaemia (CML) with a type of biological therapy called imatinib (also known as Glivec). Many people respond well to imatinib. But even if you have a very good response, there may be a small number of leukaemia cells left in your body. This is called residual disease. Doctors can see if there is any residual disease using a test called polymerase chain reaction (PCR) which looks for genetic changes in cells.
The people taking part in this trial have had a good response to imatinib, but their doctors can see there are still some cancer cells by doing a PCR test. Everybody taking part will carry on having imatinib, but some people will also start taking a drug called hydroxychloroquine.
Hydroxychloroquine is already used to treat other diseases such as rheumatoid arthritis. Doctors think it may also help to get rid of residual disease in chronic myeloid leukaemia.
The aims of the trial are to
See if imatinib with hydroxychloroquine is better at reducing the number of residual leukaemia cells than imatinib alone
Learn more about the side effects
Who can enter
You can enter this trial if you
Were diagnosed with chronic myeloid leukaemia in chronic phase and have been taking imatinib for at least 1 year and are on a stable dose
Have had a good response to imatinib (this is called a major cytogenetic response and your doctor can confirm this for you)
Have leukaemia cells with a genetic change that doctors can monitor using a PCR test
Have been taking the same dose of imatinib for at least 6 months
Have satisfactory blood test results
Are well enough to be up and about for at least half the day (performance status 0, 1 or 2)
Are willing to use reliable contraception during the trial and for 3 months afterwards if there is any chance you or your partner could become pregnant
Are at least 18 years old
You cannot enter this trial if you
Are currently having radiotherapy or any other cancer treatment
Have had major surgery, chemotherapy or an experimental drug in the last 4 weeks (or have not recovered from side effects of earlier treatment)
Have an eye condition called maculopathy
Have high blood pressure that cannot be controlled with medication
Have heart failure, another heart problem that is a cause for concern, or any other serious medical condition (the trial doctors can advise you about this)
Are pregnant or breastfeeding
Trial design
This is a randomised trial. The people taking part are put into 1 of 2 treatment groups by a computer. Neither you nor your doctor will be able to decide which group you are in.
Half the people taking part will just carry on taking imatinib. The other half will carry on taking imatinib, but will also have hydroxychloroquine. They take it as a tablet twice a day, for up to a year.
The researchers will take extra blood samples from some people taking part to learn more about what happens to both drugs in the body. This is called pharmacokinetics

. They will also ask 10 people in each group to have 2 extra bone marrow tests. This is to see if having both drugs together works better than having imatinib alone.
Hospital visits
You will see the doctors and have some tests at the beginning of the trial. The tests include
Physical examination including an eye test
Blood tests
Heart trace (ECG )
People taking hydroxychloroquine will have another ECG after 6 weeks of treatment, and they have regular eye tests during the trial.
Everybody taking part goes to see the trial team weekly for the first 4 weeks, every 2 weeks for the next 4 weeks, and then once every 4 weeks for nearly a year. After a year, you have follow up appointments every 3 months for the next 12 months.
Side effects
The possible side effects of hydroxychloroquine include
Very rarely, if you take hydroxychloroquine for a long period of time, it can affect your eyesight. So, people taking it in this trial have regular eye tests.
We have more information about the possible side effects of imatinib but there may be some side effects caused by having both drugs at the same time that doctors don't know about yet.
How to join a clinical trial
Please note: In order to join a trial you will need to discuss it with your doctor, unless otherwise specified.
Please note - unless we state otherwise in the summary, you need to talk to your doctor about joining a trial.
Supported by
Cancer Research UK Clinical Trials Unit
Glasgow
Experimental Cancer Medicine Centre (ECMC)
Medical Research Council (MRC)
NIHR Clinical Research Network: Cancer
If you have questions about the trial please contact our cancer information nurses
Freephone 0808 800 4040
CRUK internal database number:
Please note - unless we state otherwise in the summary, you need to talk to your doctor about joining a trial.
Cara took part in a clinical trial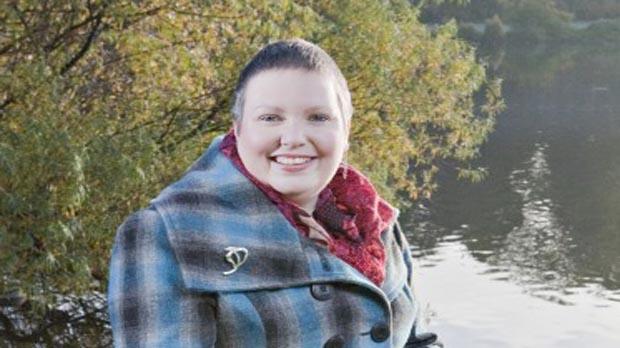 "I am glad that taking part in a trial might help others on their own cancer journey."