A trial looking at different ways of having chemotherapy after surgery for bowel cancer (PACT)
Coronavirus (COVID-19)
We know that this is an especially worrying time for people with cancer and their family and friends. We have separate information about coronavirus and cancer. Please read that information alongside this page. We will update that information as guidance changes.
Cancer type:
Bowel (colorectal) cancer
This trial was comparing chemotherapy through a drip into a vein with chemotherapy tablets after surgery to remove bowel cancer that was Dukes stage B or C.
Doctors often treat bowel cancer with surgery followed by chemotherapy. There are different ways of having chemotherapy – either as a drip into a vein (intravenous chemotherapy) or as tablets.
Doctors knew that both ways of having chemotherapy worked about as well as each other. The aims of this trial were to
Learn more about the side effects of each treatment
Find out which treatment patients preferred
Summary of results
The researchers found that more people preferred the intravenous chemotherapy.
The researchers planned to recruit 74 people. The people taking part were put into the treatment groups at random. Neither they nor their doctor could decide which treatment they had first. This is called randomisation.
Half would have had fluorouracil, along with a vitamin called folinic acid through a drip into a vein for 6 weeks, followed by capecitabine tablets for 6 weeks
Half would have had capecitabine tablets for 6 weeks first, followed by the fluorouracil and folinic acid intravenous chemotherapy
But after 40 people had started treatment, the trial was stopped because capecitabine tablets were causing much worse side effects than chemotherapy through a drip into a vein.
The side effects included diarrhoea, sore or red hands and feet (plantar-palmar syndrome) and tiredness.
Side effects were particularly bad when people started having capecitabine tablets after they had finished the intravenous chemotherapy. The researchers suggest that doctors need to be cautious if changing people's treatment from chemotherapy that includes fluorouracil and folinic acid to chemotherapy that includes capecitabine tablets.
We have based this summary on information from the team who ran the trial. The information they sent us has been reviewed by independent specialists (peer reviewed

) and published in a medical journal. The figures we quote above were provided by the trial team. We have not analysed the data ourselves.
How to join a clinical trial
Please note: In order to join a trial you will need to discuss it with your doctor, unless otherwise specified.
Please note - unless we state otherwise in the summary, you need to talk to your doctor about joining a trial.
Supported by
National Institute for Health Research Cancer Research Network (NCRN)
University of Leeds
Questions about cancer? Contact our information nurses
CRUK internal database number:
Please note - unless we state otherwise in the summary, you need to talk to your doctor about joining a trial.
Alan took part in a clinical trial for bowel cancer patients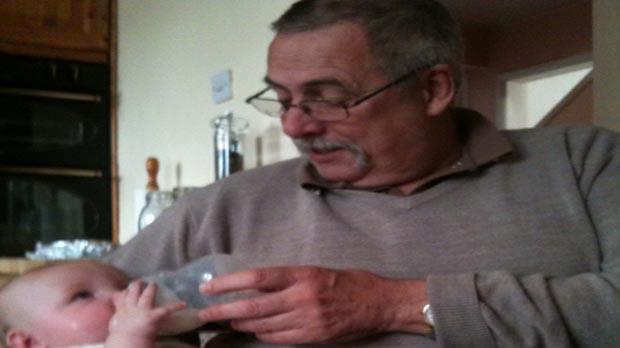 "I think it's essential that people keep signing up to these type of trials to push research forward."