A trial comparing erlotinib with standard treatment for people with glioblastoma multiforme that has come back (EORTC 26034)
Cancer type:
Brain (and spinal cord) tumours
This trial compared erlotinib (Tarceva) with the chemotherapy drugs temozolomide or carmustine for people with a brain tumour called glioblastoma multiforme (GBM). The trial was for people whose brain tumour had come back after treatment.
GBM tumours can continue to grow or come back despite treatment with surgery and radiotherapy. Doctors can use chemotherapy to treat GBM that has come back. Two of the drugs used are temozolomide and carmustine (BCNU).
Doctors in this trial wanted to look at a new drug called erlotinib to see how well it worked for GBM that has come back. When this trial was done, erlotinib had been looked at in other clinical trials and a few patients with GBM had been treated with it.
The aims of the trial were to find out
How well erlotinib works for GBM compared to either temozolomide or carmustine
More about the side effects
Summary of results
The researchers in this trial found that erlotinib did not help people with GBM that had come back.
The trial recruited 110 people. Of those, 109 were able to have the treatment in this trial
Half had erlotinib
The other half (the 'control group') had either temozolomide, or carmustine if they had already had temozolomide in the past
The researchers analysed the results in 2007. They looked at how well the treatment worked. They found
The cancer got smaller in 2 people in the 'control group', but not in anybody in the erlotinib group
The cancer stayed the same in 6 people in the erlotinib group, and in a similar number of people in the 'control group'. Doctors call this stable disease.
The researchers also looked at the number of people who lived for more than 1 year after treatment. They found no difference between the people who had erlotinib and the people who had temozolomide or carmustine.
A very small number of people who had erlotinib had severe side effects. These included skin rash and bleeding problems. 3 people in this trial stopped treatment early because of this. One of the main side effects of temozolomide and carmustine was a drop in blood counts.
We have based this summary on information from the team who ran the trial. The information they sent us has been reviewed by independent specialists (peer reviewed

) but may not have been published in a medical journal. The figures we quote above were provided by the trial team. We have not analysed the data ourselves.
How to join a clinical trial
Please note: In order to join a trial you will need to discuss it with your doctor, unless otherwise specified.
Please note - unless we state otherwise in the summary, you need to talk to your doctor about joining a trial.
Supported by
European Organisation for Research and Treatment of Cancer (EORTC)
CRUK internal database number:
Please note - unless we state otherwise in the summary, you need to talk to your doctor about joining a trial.
Rhys was only four years old when he was diagnosed with a brain tumour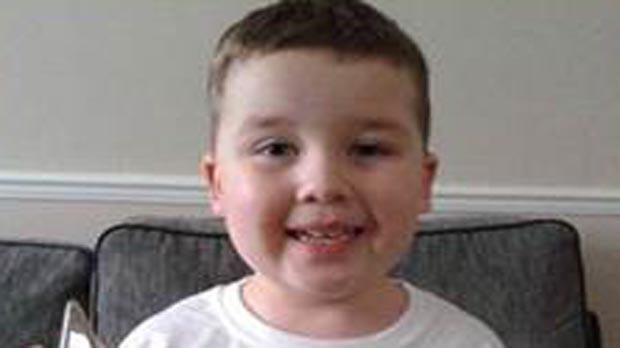 "He went through six operations and was placed on a clinical trial so he could try new treatments."