A trial comparing actinomycin D with methotrexate as treatment for low risk gestational trophoblastic neoplasia
Please note - this trial is no longer recruiting patients. We hope to add results when they are available.
Cancer type:
Gestational trophoblastic disease (GTD)
This trial is looking at the chemotherapy drugs actinomycin D and methotrexate for gestational trophoblastic tumours.
More about this trial
Gestational trophoblastic tumours (GTTs) (also called gestational trophoblastic neoplasia or GTN) are a rare group of tumours that grow from the tissue that forms in the womb during pregnancy. They start in cells called trophoblasts that would normally develop into the placenta

. Some GTTs are non cancerous (benign), but some do develop into cancer. Treatment that works very well is available for all types of GTTs. Nearly all of them are curable, whether they are cancerous or non cancerous.
Trophoblastic cells in both normal placentas and GTTs make a hormone called human chorionic gonadotropin (HCG)

 which is important during pregnancy. Because GTTs usually release more HCG than a normal placenta, measuring the level of HCG in the blood helps doctors to diagnose a GTT and to see if treatment is working.
Doctors look at certain risk factors to help them decide which treatment is best for women with a GTT. They classify women as having either high risk or low risk GTT. The women taking part in this trial have persistent disease, but it is considered to be low risk.
Doctors usually treat this type of GTT with the chemotherapy drugs methotrexate or actinomycin D. Both drugs work well, but how you have them and the side effects they cause can be different. The decision about which treatment to have is often based on the hospital's usual practice, which is thought to have fewer side effects and what is most convenient for the patient. But there haven't been trials to compare treatments directly.
The aim of this trial is to compare actinomycin D and methotrexate to see which works better to control GTT and causes the fewest side effects.
Who can enter
You may be able to join this trial if all of the following apply
You have persistent gestational trophoblastic disease or choriocarcinoma that is stage 1, 2 or 3
Your disease is considered to be low risk as it has a risk factor score of 6 or less (your doctor can advise you about this)
You have satisfactory blood test results
You are at least 18 years old
You are willing to use reliable contraception during the trial
You cannot join this trial if any of these apply. You
Have a choriocarcinoma that has developed when you weren't pregnant
Have already had chemotherapy (you can take part if you had a low dose of methotrexate to treat an ectopic pregnancy )
Have had radiotherapy to the area between your hips (your pelvis )
Have a tumour that developed in the area where the placenta joined the lining of the womb during pregnancy (a placental site trophoblastic tumour) or a similar type of tumour called an epithelioid trophoblastic tumour (your doctor can advise you about this)
Always need help to care for yourself and spend at least half your day in bed or in a chair
Have had any other cancer in the last 5 years apart from non melanoma skin cancer
Want to breastfeed during the trial
Trial design
This is an international phase 3 trial. The researchers need 384 women to join. It is randomised. The women taking part are put into treatment groups by a computer. Neither you nor your doctor will be able to decide which group you are in.
Everybody has treatment in 2 week periods called cycles of treatment.
Women in group 1 have actinomycin D. You have it through a drip into a vein once every 2 weeks.
Women in group 2 have methotrexate. You have it as injections into a muscle (usually your bottom) on Days 1, 3, 5, 7 of each 2 week cycle of treatment. You also take folinic acid tablets about 24 to 30 hours after each methotrexate injection. Folinic acid helps to reduce the side effects of methotrexate.
During treatment, you have regular blood tests to check the level of HCG in your blood.
As long as there are no signs that your disease is getting worse and you don't have bad side effects, you carry on having treatment for 3 cycles after blood tests show that the level of HCG in your blood has returned to normal.
The trial team will ask you to fill out questionnaires before you start treatment, then after 4 weeks, 8 weeks, 3 months and 6 months. The questionnaires will ask about side effects and how you've been feeling. This is called a quality of life study.
Hospital visits
You will see the trial team and have some tests before you start treatment. The tests include
Physical examination
Blood tests including a test to measure the level of the hormone HCG
Chest X-ray
Ultrasound scan of your pelvis
You may also have a CT scan or MRI scan of your brain.
You see the trial team and have regular blood tests during treatment. A nurse from the trial team will phone you every 4 weeks (or if you miss an appointment) to ask about any side effects you may be having.
When you finish treatment, you will have blood tests to monitor the level of HCG every 4 weeks for a year.
Side effects
The most common side effects of actinomycin D include
The most common side effects of methotrexate include
A drop in blood cells causing an increased risk of infection, bleeding problems, tiredness and breathlessness
Mouth sores or bleeding gums that can lead to difficulty in swallowing
Feeling or being sick
High temperature (fever) and chills
Tummy pain
We have more information about actinomycin D and methotrexate.
How to join a clinical trial
Please note: In order to join a trial you will need to discuss it with your doctor, unless otherwise specified.
Please note - unless we state otherwise in the summary, you need to talk to your doctor about joining a trial.
Supported by
NRG Oncology
NIHR Clinical Research Network: Cancer
Sheffield Teaching Hospitals NHS Foundation Trust
CRUK internal database number:
Please note - unless we state otherwise in the summary, you need to talk to your doctor about joining a trial.
Cara took part in a clinical trial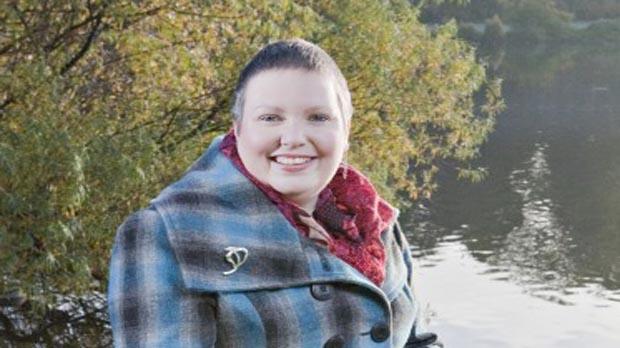 "I am glad that taking part in a trial might help others on their own cancer journey."