A trial comparing 2 training programmes to manage breathlessness in people with cancer affecting the lungs (SOB LC2)
Cancer type:
Cancer spread to the lung
Non small cell lung cancer
This trial was to see if 3 sessions of a training course helped people cope with breathlessness better than a single session.
If you have cancer that started in your lungs or cancer that has spread to your lungs, it is possible you may have breathlessness, although not everyone does.
More about this trial
We know that having training in breathing techniques can help ease distress from breathlessness. And help people manage their condition better. At the moment, health professionals offer breathing training at the local hospital or hospice once a week for 3 weeks. But this can take a lot of energy and time for people who may already be feeling unwell as a result of their lung cancer. The researchers are also aware that some people would prefer to have this training at home.
They didn't know if people would have had the same benefit by only having one training session, at home or in clinic, along with written information, video or a DVD about the training. They compared a group of people who had a full course of breathlessness training with a group who had one session only.
This trial was in 2 parts. Part 1 was like a waiting list, which you were able to join if you didn't suffer with breathlessness now, but wanted to take part in the trial in the future, if breathlessness became a problem.
Part 2 looked at training for managing breathlessness for people who were already breathless.
The aim of this trial was to see if 3 breathing training sessions given a week apart helped more than a one off session.
Summary of results
The trial team found that 3 breathing training sessions weren't of any more benefit than a single session for people with breathlessness due to lung cancer.
This was a randomised trial that recruited 156 people.
52 people had 3 breathing training sessions
104 people had a single session
The team asked everyone to rate, using a scale from 0 (no breathlessness) to 10 (the worst imaginable breathlessness), their most severe breathlessness in the past 24 hours. They also asked them to rate on an average how bad their breathlessness was. They did this before starting the training, then at 1, 2, 3, 4 and 8 weeks after training. The team also looked at
How distressed people were
How well they coped
How satisfied they were with their care
Overall people's breathlessness and how they coped had improved. But there was no significant difference in the improvement between the 2 groups.
The trial team concluded that breathing training was helpful but 3 training sessions were no better than a single session.
We have based this summary on information from the research team. The information they sent us has been reviewed by independent specialists (peer reviewed

) and published in a medical journal. The figures we quote above were provided by the trial team who did the research. We have not analysed the data ourselves.
How to join a clinical trial
Please note: In order to join a trial you will need to discuss it with your doctor, unless otherwise specified.
Please note - unless we state otherwise in the summary, you need to talk to your doctor about joining a trial.
Supported by
Hull and East Yorkshire NHS Trust
NIHR Research for Patient Benefit (RfPB) Programme
National Institute for Health Research Cancer Research Network (NCRN)
If you have questions about the trial please contact our cancer information nurses
Freephone 0808 800 4040
CRUK internal database number:
Please note - unless we state otherwise in the summary, you need to talk to your doctor about joining a trial.
Charlie took part in a trial to try new treatments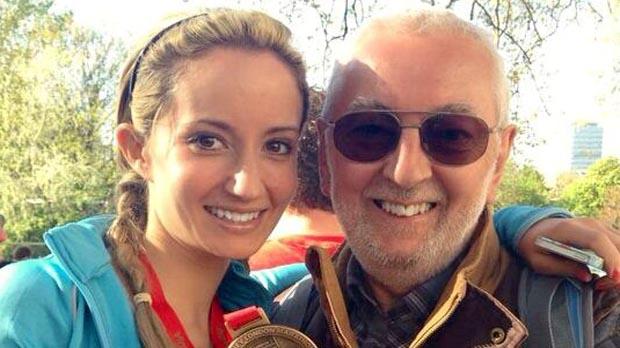 "I think it's really important that people keep signing up to these type of trials to push research forward."