A trial looking at chemotherapy for advanced melanoma of the skin or eye
This trial looked at gemcitabine (Gemzar) and treosulfan  for melanoma that has spread (metastasized) and cannot be removed with an operation.
More about this trial
Advanced melanoma can be difficult to treat. Doctors can use chemotherapy but often it does not work very well. Treosulfan is usually used to treat other types of cancer. Gemcitabine and treosulfan together is a new and experimental combination of chemotherapy for advanced melanoma. Doctors wanted to see if it would work well for people with advanced melanoma.
The aims of the trial were to find out
The best dose of gemcitabine to give
More about the side effects
How well this combination worked for advanced melanoma
Summary of results
The research team concluded that gemcitabine and treousulfan together could possibly be useful for treating people with a specific type of advanced melanoma called melanoma of the eye (uveal melanoma). But there were only 5 people with eye melanoma in the trial so it was difficult for the researchers to be sure.
The trial recruited 27 patients with advanced melanoma. 22 had melanoma of the skin and 5 had melanoma of the eye. The results showed
The cancer did not go away completely (a 'complete response ') in any patients
The cancer did not slow or stop growing enough to be classified as a 'partial response ' to treatment in any of the patients
In 2 people with melanoma of the eye, the cancer slowed or stopped growing a little (a 'minor response')
In 13 people the cancer remained the same ('stable disease ')
In 12 people the cancer continued to grow
The most common side effects were a drop in the number of blood cells feeling or being sick, skin rash and constipation.
The finding that this treatment might be useful for melanoma of the eye is supported by the results of other, similar clinical trials.
We have based this summary on information from the team who ran the trial. The information they sent us has been reviewed by independent specialists (peer reviewed

) and published in a medical journal. The figures we quote above were provided by the trial team. We have not analysed the data ourselves.
How to join a clinical trial
Please note: In order to join a trial you will need to discuss it with your doctor, unless otherwise specified.
Please note - unless we state otherwise in the summary, you need to talk to your doctor about joining a trial.
Supported by
Addenbrooke's Charities Endowment Fund
Eli Lilly and Company Limited
Medac
CRUK internal database number:
Please note - unless we state otherwise in the summary, you need to talk to your doctor about joining a trial.
Cara took part in a clinical trial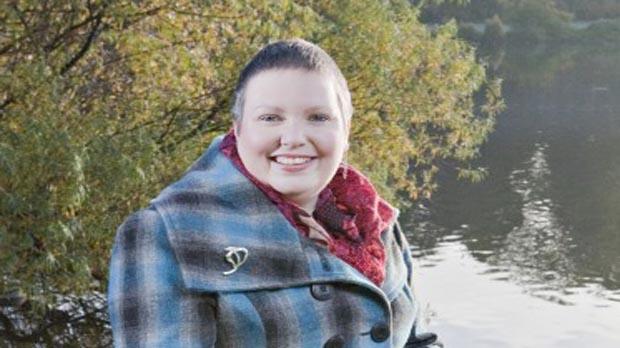 "I am glad that taking part in a trial might help others on their own cancer journey."