A trial looking at the chemotherapy combination of Gem-TIP for advanced germ cell cancer that has come back
Coronavirus (COVID-19)
We know that this is an especially worrying time for people with cancer and their family and friends. We have separate information about coronavirus and cancer. Please read that information alongside this page. We will update that information as guidance changes.
This trial looked at a chemotherapy drug combination called Gem-TIP for advanced germ cell cancer that has come back after previous chemotherapy. This trial was supported by Cancer Research UK.
More about this trial
Germ cells are the body cells that develop into sperm and eggs. They are mainly found in the ovary or testicle. But they can sometimes be left behind in other parts of the body from when you developed in the womb. Germ cell tumours are cancers that develop from these cells.
Doctors often treat advanced germ cell cancer with chemotherapy. But sometimes the cancer starts to grow again. So researchers are looking at ways to improve treatment if this happens.
We know from research that 3 chemotherapy drugs called paclitaxel, ifosfamide and cisplatin (TIP) can help. In this trial, doctors looked at adding another chemotherapy drug called gemcitabine to help TIP work better. But Gem-TIP is a new drug combination for advanced germ cell cancer so doctors didn't know how well it would work. They thought you may be able to have a higher dose of gemcitabine with TIP if you also have a growth factor called G-CSF. Gem-TIP causes a drop in blood cells in your bone marrow. G-CSF helps your bone marrow

to replace your blood cells more quickly.
The aims of the trial were to
Find out how well this dose of gemcitabine and TIP work together
Learn more about the side effects
Summary of results
The trial team found that having gemcitabine alongside TIP was a useful treatment for people with advanced germ cell cancer that had come back. It was safe to have full dose gemcitabine alongside TIP and this combination didn't cause any unexpected side effects.
20 people took part. The researchers looked at how well the treatment worked. When they looked at the results they found
In 10 people the cancer went away completely (doctors call this a complete response). One person in this group had surgery after chemotherapy
In 6 people the cancer went away a little bit (doctors call this a partial response )
In 3 people the cancer got worse
They didn't have the results for 1 person
A year after treatment finished, the researchers looked at whose cancer hadn't got worse. Doctors call this progression free survival. This was just under 7 out of 10 people (about 68%).
The researchers looked at how safe it was to have TIP alongside gemcitabine. They found that although the combination of drugs is an intensive treatment, adding in gemcitabine did not affect the dose of the other drugs and the side effects were manageable.
The main side effects of having gemcitabine and TIP were
A drop in blood cells causing an increased risk of infection, bleeding problems, tiredness and breathlessness
Tiredness (fatigue)
Hair loss
Numbness and tingling in the hands or feet (peripheral neuropathy)
Kidney problems,
Sore mouth,
Ringing in your ears
The trial team concluded that it was safe to have full dose gemcitabine alongside TIP and it helped a number of people in this small trial. They have recommended that Gem-TIP is looked at in other larger trials for people with germ cell cancer that has come back or continued to grow despite treatment.
We have based this summary on information from the research team.  As far as we are aware, the information they sent us has not been reviewed independently (peer reviewed

) or published in a medical journal yet. The figures we quote above were provided by the research team. We have not analysed the data ourselves.
How to join a clinical trial
Please note: In order to join a trial you will need to discuss it with your doctor, unless otherwise specified.
Please note - unless we state otherwise in the summary, you need to talk to your doctor about joining a trial.
Supported by
Amgen
Cancer Research UK
Southampton Clinical Trials Unit
University Hospital Southampton NHS Foundation Trust
University of Southampton
Other information
This is Cancer Research UK trial number CRUK/09/042.
Questions about cancer? Contact our information nurses
CRUK internal database number:
Please note - unless we state otherwise in the summary, you need to talk to your doctor about joining a trial.
Around 1 in 5 people take part in clinical trials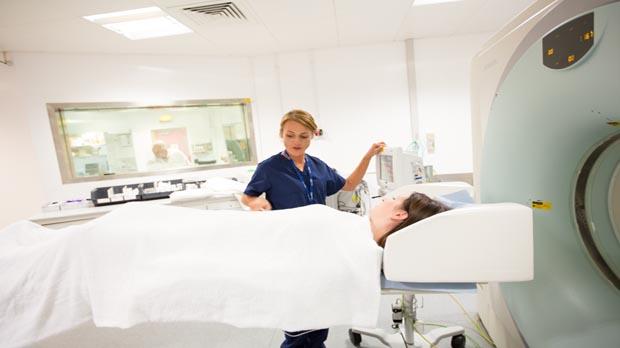 Around 1 in 5 people diagnosed with cancer in the UK take part in a clinical trial.