A trial assessing at the usefulness of electronic tools to assess the risk of cancer (ERICA)
Cancer type:
Bowel (colorectal) cancer
Non small cell lung cancer
This trial is to measure how useful it is for General Practitioners (GPs) to use electronic risk assessments to help identify possible cancers.
More about this trial
When you go to your GP with possible symptoms of cancer it can be difficult for GPs to know who to refer to the hospital for tests and who doesn't need them. It is much more likely that your symptoms are due to something much less serious than cancer. Your GP will send you for tests if they are unsure what is causing your symptoms and think there might be a risk of you having cancer. 
Researchers at the University of Exeter have developed electronic risk assessment tools (eRATs) to help GPs identify possible cancers. The eRATS look at any symptoms that have been recorded in your medical records and it calculates your risk of getting cancer. It doesn't mean that you definitely have cancer.
They think that by using eRATs they might be able to find cancer at an earlier stage. This would mean that the cancer could be treated earlier with the aim to cure. And it could help reduce the costs to the NHS. 
To find this out in this trial some GP surgeries will use the eRATs and some won't but they will give you the usual care. A poster is put up in the reception of GP surgeries who are taking part in the trial. 
You will know if your GP surgery is taking part in the trial. But you won't know if your GP is using eRATs or not when they see you. 
The trial is aiming to find out if the tool can help GPs to work out who they need to refer for tests. There are also 2 studies within the trial that you might be invited to take part in. These studies will look at how using the eRATs might affect your quality of life

  and your experience of the care you receive. 
The aims of this trial are to compare eRATs with the usual care to find:
if using eRATs diagnoses cancer at an earlier stage
if it reduces the cost to the NHS
out how using eRATs might affect patients views of care and their quality of life
Who can enter
You might be invited to join the studies within this trial if your GP surgery is taking part in this trial. 
Trial design
Your GP surgery will either be using the eRATs or giving the usual care. This is decided at random

. 
You might be invited to join 1 of the 2 studies that involve the general public within this trial. 
The 1st study is about your experience of your visit to the GP. This involves 3 interviews over 1 year. Each interview will last about an hour. You will be asked to sign a consent form if you agree to take part. All the information is confidential. 
The 2nd study is about your quality of life. You fill in a short questionnaire twice:
once after a recent visit
then about 3 months later
 The questions ask about:
how you are
what you can do 
what symptoms you might have 
any specialist NHS services used such as x-rays, scans, seeing a doctor at the GP surgery or in the hospital
They will also ask your permission to look at your medical records. 
You will receive a letter of invitation from your GP about 1 of these studies. This letter will include:
information about the study
a

consent form

 to sign if you decide to join
an addressed stamped envelope to return the consent form 
Hospital visits
There are no hospital visits if you join this study.
For the study where you are interviewed the interviews take place at a time and place that is convenient to you.  
Side effects
There are no side effects from taking part in this trial.
How to join a clinical trial
Please note: In order to join a trial you will need to discuss it with your doctor, unless otherwise specified.
Please note - unless we state otherwise in the summary, you need to talk to your doctor about joining a trial.
Chief Investigator
Professor Willie Hamilton
Supported by
The Dennis and Mireille Gillings Foundation
University of Exeter
Cancer Research UK
NIHR CRN
Macmillan Cancer Support  
CRUK internal database number:
Please note - unless we state otherwise in the summary, you need to talk to your doctor about joining a trial.
Cara took part in a clinical trial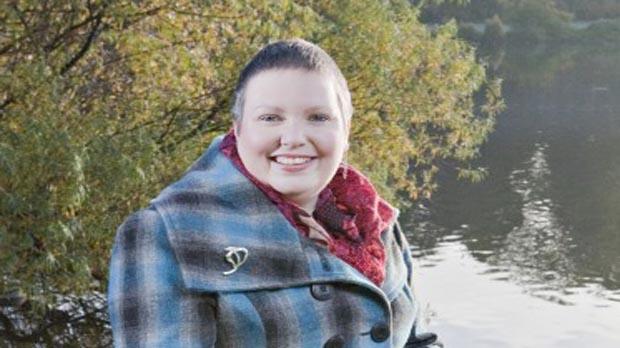 "I am glad that taking part in a trial might help others on their own cancer journey."