A trial of arsenic trioxide (Trisenox) for myelodysplastic syndromes
Coronavirus (COVID-19)
We know that this is an especially worrying time for people with cancer and their family and friends. We have separate information about coronavirus and cancer. Please read that information alongside this page. We will update that information as guidance changes.
Cancer type:
Myelodysplastic syndrome (MDS)
This trial was looking at arsenic trioxide (also called Trisenox) for myelodysplastic syndromes.
Myelodysplastic syndromes (MDS) are a group of diseases. In MDS too many blood cells are made by the bone marrow

. Most of them are not normal and are destroyed before they get into the blood. This means the number of blood cells in the bloodstream is lower than normal. A drop in blood cells can cause an increased risk of infection, bleeding problems, tiredness and breathlessness. Depending on results of various tests, doctors classify MDS as being either high risk or low risk of turning into acute leukaemia

.
If you have MDS but don't have any symptoms, you may not have treatment straight away. But if you do have symptoms, you may have treatment with chemotherapy, or you may have supportive care. Supportive care means controlling the symptoms rather than treating the MDS itself. This includes treatments such as blood or platelet transfusions, antibiotics or injections of growth factors

.
Arsenic Trioxide was a treatment that had been used for a type of leukaemia called acute promyelocytic leukaemia. Doctors thought it might also help people with MDS. The aims of the trial were to
See how well arsenic trioxide worked for MDS
Learn more about the side effects
Summary of results
The trial team found that arsenic trioxide helped about 1 in 5 people with MDS and there were not too many side effects.
The trial recruited 115 people with MDS
64 people had high risk MDS
50 people had low risk MDS
Doctors were not able to assess the risk for one person
People taking part had the arsenic trioxide as an injection every day for five days and then twice a week for 15 weeks.
Results of blood tests and bone marrow tests showed that MDS responded to the treatment in 11 of the people with high risk MDS and 13 of the people with low risk MDS.
Of the people who had needed to have blood transfusions

before treatment, about 1 in 6 were able to stop having them. And of the people who had needed to have platelet transfusions before treatment, about 1 in 3 were able to stop having them.
The researchers found that the responses to treatment lasted on average just under 3 and a half months after the injections finished.
The most common side effect was a drop in the number of blood cells, but this may have been due to the MDS, rather than the treatment.
We have based this summary on information from the team who ran the trial. The information they sent us has been reviewed by independent specialists (peer reviewed

) and published in a medical journal. The figures we quote above were provided by the trial team. We have not analysed the data ourselves.
How to join a clinical trial
Please note: In order to join a trial you will need to discuss it with your doctor, unless otherwise specified.
Please note - unless we state otherwise in the summary, you need to talk to your doctor about joining a trial.
Supported by
Cell Therapeutics Inc (CTI)
Questions about cancer? Contact our information nurses
CRUK internal database number:
Please note - unless we state otherwise in the summary, you need to talk to your doctor about joining a trial.
Around 1 in 5 people take part in clinical trials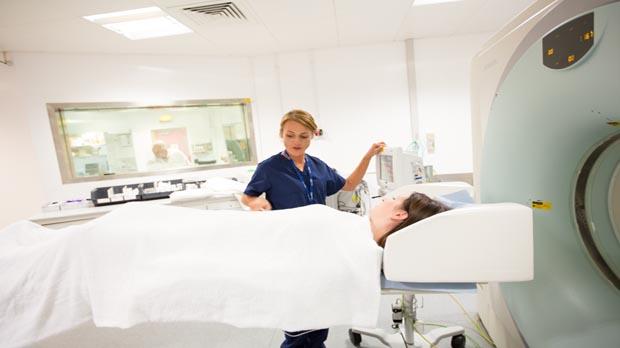 Around 1 in 5 people diagnosed with cancer in the UK take part in a clinical trial.