A study of WX-554 in people with advanced cancer
Coronavirus (COVID-19)
We know that this is an especially worrying time for people with cancer and their family and friends. We have separate information about coronavirus and cancer. Please read that information alongside this page. We will update that information as guidance changes.
This study looked at a drug called WX-554 for people with a solid tumour. It was for people whose cancer had come back or continued to grow despite treatment. A solid tumour is any type of cancer apart from leukaemia or lymphoma. 
More about this trial
When this trial was done, researchers had already studied WX-554 in the laboratory. But this was the first time they had looked at it in people. They hoped it would help stop solid tumours growing in people with advanced cancer.
The aims of this study were to find out:
the best dose of WX-554 to give
more about the side effects
what happens to WX-554 in the body
what affect it has on cancer cells
Summary of results
The research team found the best dose to give, and WX-554 didn't cause too many serious side effects.
The research team recruited people between 2012 and 2014. They published the results in 2016.
Results
This trial recruited 41 people with advanced cancer. They had a number of different cancers including bowel cancer and lung cancer. 
Everyone taking part took WX-554 tablets. Some people took them once a week, and some took them twice a week. 
The first few people taking part in the weekly and twice weekly groups had the lowest dose of WX-554. They didn't have any serious side effects, so the next few people had a higher dose. And so on, until they found the best dose to give. This is called a
phase 1 dose escalation study
.
The research team looked at what happened in the body when people had WX-554. They found it reduced the amount of a certain protein in the blood. And that having WX-554 twice a week gave a more consistent result.
They also looked at how well WX-554 worked after 6 weeks of treatment, in 34 of the people who took part. It's hard to draw any firm conclusions from a small trial. But the results showed that the cancer hadn't grown in 20 of the 34 people (59%). And for 2 of these people, the cancer stayed the same size for many months.
Side effects
WX-554 did cause some side effects, but many of them were mild or short lived. About 8 out of 10 people (81%) had at least one side effect.
The most common side effects were:
extreme tiredness (fatigue)
diarrhoea
skin reactions
a drop in appetite
feeling sick
Four people taking part had more serious side effects, including a change in heart rhythm and a change in levels of liver enzymes. Two people were able to re-start treatment a lower dose once the side effect had gone. And two people stopped treatment because of the side effects they were having.
Conclusion 
The research team concluded that they had found the best dose of WX-554 to use. And that it didn't cause too many serious side effects. 
They suggest that it is looked at in other trials, either on its own or in combination with another treatment. 
We have based this summary on information from the research team. The information they sent us has been reviewed by independent specialists (
peer reviewed

) and published in a medical journal. The figures we quote above were provided by the trial team who did the research. We have not analysed the data ourselves.
How to join a clinical trial
Please note: In order to join a trial you will need to discuss it with your doctor, unless otherwise specified.
Please note - unless we state otherwise in the summary, you need to talk to your doctor about joining a trial.
Supported by
Experimental Cancer Medicine Centre (ECMC)
Wilex AG
Questions about cancer? Contact our information nurses
CRUK internal database number:
Please note - unless we state otherwise in the summary, you need to talk to your doctor about joining a trial.
Charlie took part in a trial to try new treatments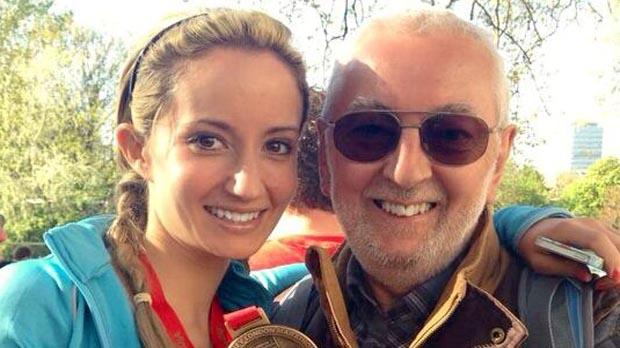 "I think it's really important that people keep signing up to these type of trials to push research forward."