A study using radioactive labelling to help remove lung nodules
Coronavirus and cancer
We know it's a worrying time for people with cancer, we have information to help. If you have symptoms of cancer contact your doctor.
Cancer type:
Non small cell lung cancer
This study was for people who had a small lung nodule that was due to be removed. A lung nodule is a growth that could be cancer.
More about this trial
Lung nodules are often found by chance when people have a routine chest x-ray or scan. Most small lung nodules are not lung cancer, they are benign. They may be caused by another condition, such as a past infection.
Doctors sometimes monitor small lung nodules with regular scans. But they might recommend an operation to remove the nodule if it is bigger than 5mm. They then check the nodule for lung cancer cells.
It can be difficult for surgeons to find and remove these nodules, especially if they are less than 10mm. Researchers hoped that injecting a radioactive marker near to the nodule might make the operation easier.
Everyone taking part in this study had two injections into their lung, as close as possible to the nodule. These were done during a CT scan to make sure they were in the right place. One injection was a radioactive marker called technetium. The other was a blue dye called methylene blue. They surgeons used these to help them find and remove the lung nodules.
The aim of this study was to find out whether using a radioactive marker and a coloured dye can help surgeons to remove lung nodules.
Summary of results
This study showed that using a radioactive marker did help surgeons to remove small lung nodules.
Results
This study recruited 23 people who had lung nodules that needed to be removed. The average size of the lung nodules was 8mm.
The people taking part all had an injection of a radioactive marker (technetium) and a blue dye into their lung during a CT scan. They then had keyhole surgery to remove the lung nodule later the same day.
The surgeons looked for the blue dye and used a Geiger counter to help them find the radioactive marker in the lung. They were able to find and remove the lung nodule in all 23 people (100%) who took part.
They found that the radioactive marker was a reliable way to help find the lung nodule. But that the blue dye had sometimes spread through the lung tissue, so was not as reliable.
Side effects
One person taking part had a collapsed lung (a pneumothorax) during the injection. They needed treatment to help inflate the lung again. They fully recovered. The other people taking part didn't have any side effects.
Conclusion
The research team concluded that radioactive markers are useful to help find and remove small lung nodules.
We have based this summary on information from the research team. The information they sent us has been reviewed by independent specialists (peer reviewed

) and published in a medical journal. The figures we quote above were provided by the trial team who did the research. We have not analysed the data ourselves.
How to join a clinical trial
Please note: In order to join a trial you will need to discuss it with your doctor, unless otherwise specified.
Please note - unless we state otherwise in the summary, you need to talk to your doctor about joining a trial.
Chief Investigator
Mr Joel Dunning
Mr Pankaj Kumar Mishra
Supported by
James Cook University Hospital
CRUK internal database number:
Please note - unless we state otherwise in the summary, you need to talk to your doctor about joining a trial.
Cara took part in a clinical trial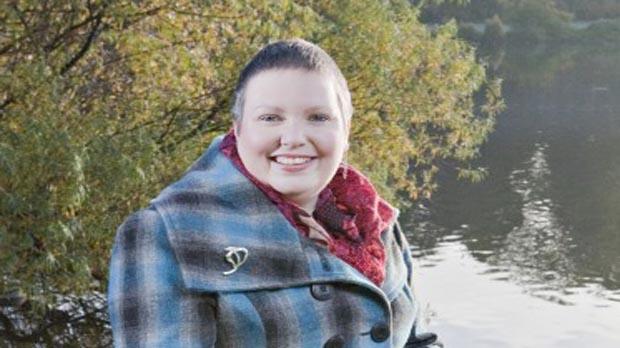 "I am glad that taking part in a trial might help others on their own cancer journey."