A study using PET scans to see how well chemotherapy is working in people with cancer that has spread to the liver
Coronavirus and cancer
We know it's a worrying time for people with cancer, we have information to help. If you have symptoms of cancer contact your doctor.
Cancer type:
Bowel (colorectal) cancer
Cancer spread to the liver
This study looked at whether PET scans could show how well chemotherapy had worked in people with breast cancer, bowel cancer or pancreatic cancer that had spread to the liver.
Doctors often use chemotherapy to treat cancer that has spread. You usually have a scan, such as a CT scan or ultrasound scan, during treatment to see how well it is working.
As chemotherapy can cause side effects, it is better to find out as soon as possible if the treatment is helping. If it isn't working as well as doctors hoped, they may make changes or stop treatment.
Doctors thought that they could use a PET scan early on in treatment to help with this. PET scans use a radioactive substance (tracer) to show up cancer cells. Cancer cells usually grow faster than healthy cells, so they take up more of the tracer. But healthy liver cells also take up a lot of the tracer. So in the liver it is more difficult to tell cancer cells from healthy cells.
Researchers thought that they would be able to see cancer cells more clearly by using a new filtering technique called kinetic spatial filter (KSF), when checking the PET scan images.
The aim of this study was to see if the KSF technique could show the difference between cancer cells that had spread to the liver and healthy liver cells more clearly.
Summary of results
The study team found that they could see the cancer cells in the liver when using the KSF technique.
This pilot study recruited 20 people with known cancer spread to the liver. Everyone had a PET scan before starting chemotherapy and another after their 1st cycle of chemotherapy. They looked at the scans using the new technique and were able to see differences between healthy cells and cancer cells.
The researchers concluded that PET scans and the KSF technique could be used to see the difference between cancer spread in the liver and healthy liver tissue. PET scans looked at using the KSF technique could also show early changes in the rates of growth of cancer spread to the liver.
We have based this summary on information from the team who ran the trial. The information they sent us has been reviewed by independent specialists (peer reviewed

) and published in a medical journal. The figures we quote above were provided by the trial team. We have not analysed the data ourselves.
How to join a clinical trial
Please note: In order to join a trial you will need to discuss it with your doctor, unless otherwise specified.
Please note - unless we state otherwise in the summary, you need to talk to your doctor about joining a trial.
Supported by
Imperial College School of Medicine
Medical Research Council (MRC)
CRUK internal database number:
Please note - unless we state otherwise in the summary, you need to talk to your doctor about joining a trial.
Around 1 in 5 people take part in clinical trials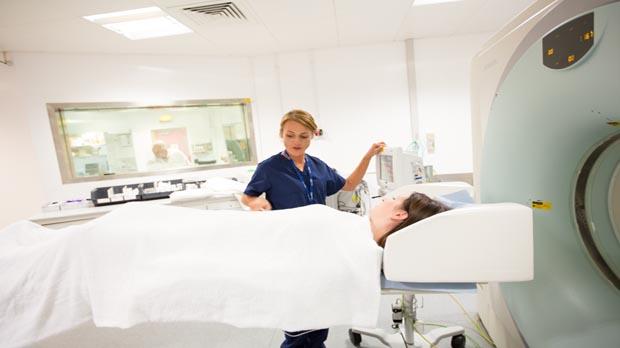 Around 1 in 5 people diagnosed with cancer in the UK take part in a clinical trial.