A study using MRS and DCE MRI scans to look at cancer tissue in women having capecitabine chemotherapy for breast cancer (CAP 003)
This study used MRS and DCE MRI scans to look at how capecitabine (Xeloda) chemotherapy was broken down in cancer tissue.
If you have breast cancer, you may have a number of tests and scans to help doctors check on your cancer and find out how your treatment is working. These include mammograms, ultrasound and MRI scans.
There are 2 newer types of MRI scan which may help doctors understand even more about how well your treatment is working. These are Magnetic Resonance Spectroscopy (MRS) scans and Dynamic Contrast Enhanced MRI (DCE MRI) scans. DCE MRI scans provide information about the blood supply to the cancer, and could help show how the drug is reaching the cancer. MRS scans provide more detailed information about what happens to chemotherapy drugs once they are inside the cancer.
Doctors wanted to see if information from the MRS scan helped them understand more about what happened to chemotherapy in the body. They hoped this information would help them work out who might be helped by certain types of chemotherapy.
In this study, the team scanned women with breast cancer who were taking capecitabine chemotherapy. They studied blood samples to see how the body broke down capecitabine. They also looked for gene changes that may affect how the body handled capecitabine. And at how this may affect how well the capecitabine worked. The aims of this study were to
See how useful MRS scans were in helping doctors assess breast and liver tissue
Understand more about the different responses people could have to capecitabine
See if the scan results and treatment outcome agreed with each other
Summary of results
The study team found that they couldn't use MRS scans to assess how the body breaks down capecitabine.
This was a pilot study. Every woman who took part had capecitabine. On the same day they had
Blood samples taken before having capecitabine
DCE MRI scan when they had capecitabine
Blood sample 2 hours after starting capecitabine
MRS scan
Blood sample 4 hours after capecitabine
The study intended to recruit 12 women. After recruiting 4 women the study team looked at the results and decided to stop the study.
The study team concluded that MRS scans weren't suitable to assess how the body breaks down capecitabine.  
We have based this summary on information from the team who ran the trial.  As far as we are aware, the information they sent us has not been reviewed independently (peer reviewed

) or published in a medical journal yet. The figures we quote above were provided by the trial team. We have not analysed the data ourselves.
How to join a clinical trial
Please note: In order to join a trial you will need to discuss it with your doctor, unless otherwise specified.
Please note - unless we state otherwise in the summary, you need to talk to your doctor about joining a trial.
Supported by
Biomedical Research Centre
Cambridge University Hospitals NHS Foundation Trust
Experimental Cancer Medicine Centre (ECMC)
University of Cambridge
If you have questions about the trial please contact our cancer information nurses
Freephone 0808 800 4040
CRUK internal database number:
Please note - unless we state otherwise in the summary, you need to talk to your doctor about joining a trial.
Caroline took part in a clinical trial for breast cancer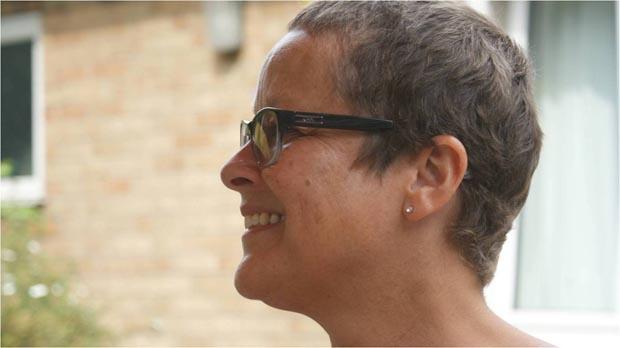 "I had treatment last year and I want to give something back."