A study using MRI scan to assess polyps of the rectum (MINSTREL)
Please note - this trial is no longer recruiting patients. We hope to add results when they are available.
Cancer type:
Bowel (colorectal) cancer
This study is looking at how useful an MRI scan is at assessing polyps in the back passage (rectum).
More about this trial
Polyps are small growths of tissue that can occur in the rectum. They can be non cancerous (benign) or cancerous (malignant). To find this out doctors remove the polyps and send them to a lab to be assessed. If the polyps do have cancer cells you may need to have surgery to make sure all of the cancer is removed from the rectum.
Doctors already use MRI scans to assess cancer of the rectum that has spread (advanced rectal cancer). Other researchers have looked at the hospital records of people who have had MRI scans. The results of this show that MRI scans may be useful to assess polyps and early cancer

.
In this study the researchers want to find out if an MRI scan can help to tell if the polyp is cancerous or not and how best to remove it. They will do an MRI scan before your doctor removes the polyp.
Who can enter
You may be able to join this study if you are at least 18 years old and have had a colonoscopy

that shows a polyp in the back passage (rectum) that is 20mm to 50mm in size.
You cannot join this study if you are not able to have an MRI scan (if you have a certain type of pacemaker or certain types of metal plate in your body, for example).
Trial design
This is a pilot study. The researchers need 55 people to join.
You will have an MRI scan done after your colonoscopy but before the doctor removes the polyp. The results of the scan will not change your treatment.
The MRI scan takes about 15 to 30 minutes to do. It is noisy and you need to be able to stay still while the scan is been done.
The researchers will ask for a sample of your cancer that was removed when you had a biopsy

. If you don't want to give these samples for research, you don't have to. You can still take part in the trial.
Hospital visits
You may have an extra visit to the hospital for your MRI scan if your doctor wouldn't otherwise have requested one.
Side effects
There are no side effects if you take part in the study.
How to join a clinical trial
Please note: In order to join a trial you will need to discuss it with your doctor, unless otherwise specified.
Please note - unless we state otherwise in the summary, you need to talk to your doctor about joining a trial.
Supported by
The Royal Marsden NHS Foundation Trust
The Pelican Cancer Foundation
CRUK internal database number:
Please note - unless we state otherwise in the summary, you need to talk to your doctor about joining a trial.
Cara took part in a clinical trial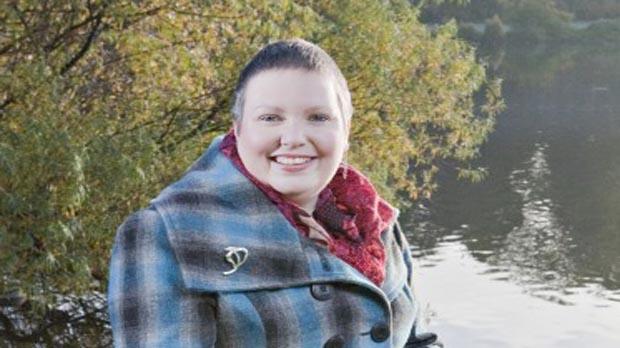 "I am glad that taking part in a trial might help others on their own cancer journey."