A study looking at the use of herbal medicine by people with cancer
More about this trial
People with cancer are using herbal medicines more and more. All medicines, including herbal ones, can be dangerous to take on their own, or with other medicines. And very often doctors are not aware that their patients are using herbal medicines.
There was little information known about why people with cancer took herbal medicines and what they knew about them.
The aims of this study were to find out
Why people with cancer took herbal medicines
What they knew about them and their possible effects
What information they wanted to know about herbal medicines
Where they wanted to find this information
Summary of results
The study team found that people with cancer mostly took herbal medicines to take back some control and responsibility for themselves and their disease.  
The study team sent out letters of invitation, an information leaflet and questionnaire to 1,498 people with cancer. Of these
1,134 people completed the questionnaire
27 people returned blank questionnaires
337 people didn't respond at all
Of the 1,134 people who completed the questionnaire, over half (640 people) hadn't used any herbal medicines. Of the 494 people who did, many had used more than 1 type of herbal medicines.  
People gave a variety of reasons for using herbal medicines. These included
The desire to take back some control and responsibility
A belief in the 'gentleness' and 'goodness' of the medicines (an expectation that they had no side effects)
Previous experience using herbal medicines
Recommendation by a friend, partner or family member
Some people were quite certain that herbal medicines would help them, either by preventing side effects of cancer drugs or providing desirable effects of their own. But many people were uncertain about how well herbal medicines worked. And they felt frustrated about the lack of evidence about this.
People used a number of sources of information about herbal medicines. This included the internet, family and friends, books, complementary therapists, GPs, shops selling herbal products, hospital doctors and specialist nurses. Cancer nurse specialists were particularly valued and trusted.
Most people said they would prefer to get their information about herbal medicines from someone who also has a medical background, such as their hospital consultant.   
The study team concluded that about 1 in 5 cancer patients (20%) have used herbal medicines. They say that healthcare professionals should be aware of the herbal medicines that their cancer patients use and should ask them about it before starting any treatment. They recommend that good reliable information on herbal medicines should be available for both the cancer patient and healthcare professionals.   
We have based this summary on information from the team who ran the trial. The information they sent us has been reviewed by independent specialists (peer reviewed

) but may not have been published in a medical journal.  The figures we quote above were provided by the trial team. We have not analysed the data ourselves.
How to join a clinical trial
Please note: In order to join a trial you will need to discuss it with your doctor, unless otherwise specified.
Please note - unless we state otherwise in the summary, you need to talk to your doctor about joining a trial.
Supported by
Macmillan Cancer Support
National Institute for Health Research Cancer Research Network (NCRN)
University Hospital Birmingham NHS Foundation Trust
University Hospitals Coventry and Warwickshire
University of Birmingham
CRUK internal database number:
Please note - unless we state otherwise in the summary, you need to talk to your doctor about joining a trial.
Around 1 in 5 people take part in clinical trials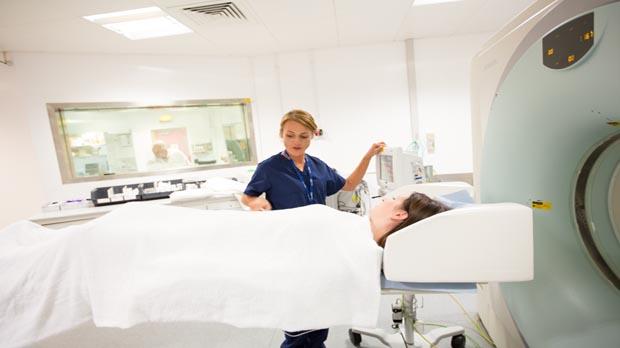 Around 1 in 5 people diagnosed with cancer in the UK take part in a clinical trial.