A study to understand more about why cancer of the ovary can stop responding to chemotherapy
Please note - this trial is no longer recruiting patients. We hope to add results when they are available.
This study is looking at blood and tissue samples for changes to DNA in people having chemotherapy for ovarian cancer.
Doctors usually treat ovarian cancer with surgery and chemotherapy. If chemotherapy works well for you, you may have it again if your cancer comes back. But unfortunately, ovarian cancer can stop responding to chemotherapy. Researchers believe this may happen because the cancer may contain lots of cells that are not affected by chemotherapy (they are 'resistant' to chemotherapy). These cells continue to divide, passing their resistance on.
This resistance may be caused by certain changes to a cell's DNA. One of these changes is called methylation. Methylation is one way that genes are switched off in cancer cells, and changes in methylation may affect how cells respond to treatment.
These changes show up in blood and cancer tissue. Researchers want to look at cancer cells before and after chemotherapy, to see if they can study these changes. The aim of this study is to learn more about why some cells die after chemotherapy, and others do not. You will not have any direct benefit from taking part in this study, and it is unlikely to change your treatment plan in any way. But the results of the study will be used to help people with cancer in the future.
Who can enter
You can enter this study if you have one of the following
You must have had chemotherapy containing a platinum drug

and be in one of the following situations
You must also be at least 18 years old to enter this trial.
Trial design
This study will recruit 75 people. Everyone taking part will give the team permission to
Take a sample of blood (about 2 teaspoons)
Use a piece of stored cancer tissue removed during any surgery you may have had in the past
Look at your medical notes to find out more about your cancer
Depending on your medical situation, you will also give the team permission to
Use a sample of your cancer tissue removed during your next surgery or
Use some fluid that will be drained from your abdomen (ascitic fluid) or
Take a sample of tissue from your cancer (a biopsy) – this is just for the study
If you are having the biopsy just for the study, the team will use a CT scanner or ultrasound to guide the needle to the cancer. The doctor will numb the area with a local anaesthetic

. You may have some mild pain or discomfort afterwards, but painkillers should control this. You may have some stitches after your biopsy, which a nurse will need to remove after a few days.
Any of the samples you give for this study may also be used in future research into ovarian cancer and drug resistance.
Hospital visits
You give your study blood sample when you come to hospital for your planned procedure, so this will not result in any extra hospital visits.
If you have a biopsy for the study, you will need to make an extra visit to the hospital for this. And again a few days later if you had stitches after your biopsy, so that the nurse can remove these.
Side effects
Most of the samples in this study are taken from procedures that are part of your planned treatment. So you will not have any side effects from these as a result of taking part.
If you have a biopsy, there is a risk of
Infection
Tearing the bowel wall (perforation) – this is very rare
You can find out more about surgery for ovarian cancer and having fluid drained from your abdomen (paracentesis

) on CancerHelp UK.
How to join a clinical trial
Please note: In order to join a trial you will need to discuss it with your doctor, unless otherwise specified.
Please note - unless we state otherwise in the summary, you need to talk to your doctor about joining a trial.
Supported by
Experimental Cancer Medicine Centre (ECMC)
NHS Greater Glasgow and Clyde
NIHR Clinical Research Network: Cancer
Scottish Gynaecological Cancer Trials Group
CRUK internal database number:
Please note - unless we state otherwise in the summary, you need to talk to your doctor about joining a trial.
Charlie took part in a trial to try new treatments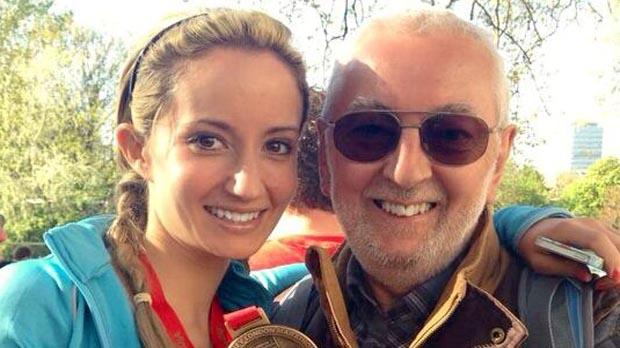 "I think it's really important that people keep signing up to these type of trials to push research forward."