A study to understand more about an eye cancer called uveal melanoma (PROGENOM)
This study is gathering information from blood and tissue samples, which may help to predict outlook (prognosis

) and identify new treatments for people with uveal melanoma.
More about this trial
Uveal melanoma is a type of eye cancer. The uvea is the middle tissue layer of the eyeball.
Scientists want to identify which genes

 and proteins behave abnormally in this disease. By studying blood and tissue samples from people having surgery to remove uveal melanoma, they hope to
Find features of uveal melanoma that would help them tell whether the cancer was likely to spread
Develop a blood test which would show if a cancer had spread when this had been missed by other tests
Find possible targets in the cancer tissue that may respond to current treatment, or give clues to help design new treatments
Who can enter
You can enter this study if
Your doctor thinks you may have a type of eye cancer affecting the tissues of the middle layer of your eye (uveal melanoma)
You are due to have surgery to the affected eye
You are between 18 and 90 years of age
Trial design
The study has already recruited more than 2000 people and will continue to recuit people with a rare eye cancer in order to support ongoing research. 
People taking part may give blood samples for the study. They also give the study team permission to use some of the eye tissue removed during surgery for research.
These samples are being used in research studies and projects conducted by the University of Liverpool, Liverpool Ocular Oncology Research Group (LOORG) and people they work with (collaborators) in this country and abroad.
You can read more about the various research projects on the LOORG website.
Hospital visits
You will give your study blood samples at your routine hospital appointments. So you do not have to make any extra visits to hospital to take part in this study.
Side effects
As there are no additional treatments in this study outside of the normal care that you receive, there are no side effects.
How to join a clinical trial
Please note: In order to join a trial you will need to discuss it with your doctor, unless otherwise specified.
Please note - unless we state otherwise in the summary, you need to talk to your doctor about joining a trial.
Supported by
Aintree University Hospitals NHS Foundation Trust
Clatterbridge Cancer Centre NHS Foundation Trust
Fight for Sight (British Eye Research Foundation)
North West Cancer Research
Pathological Society
Royal Liverpool and Broadgreen Hospital Charitable Funds
Royal Liverpool and Broadgreen University Hospital NHS Trust
University of Liverpool
CRUK internal database number:
Please note - unless we state otherwise in the summary, you need to talk to your doctor about joining a trial.
Around 1 in 5 people take part in clinical trials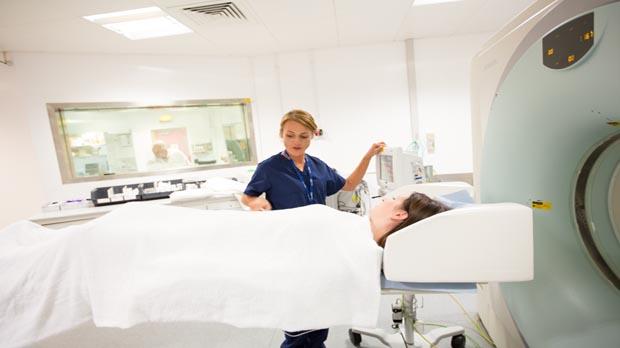 Around 1 in 5 people diagnosed with cancer in the UK take part in a clinical trial.