A study to understand more about the experiences and support needs of people with melanoma and their carers (UNITI)
This study looked at support for people affected by melanoma.
This study was open for people to join between August 2013 and June 2014. The study team reported these results in 2018.
More about this trial
Treatment for melanoma can take months or years. It can include:
surgery
chemotherapy
immunotherapy
radiotherapy
Treatment can cause difficulties. For both patient and carer these can be: 
physical 
emotional 
financial 
In this study, researchers interviewed patients, carers and health care professionals. They wanted to find out what support they need. 
The aims of the study were to learn:
more about their experiences
what type of support they might need 
 
Summary of results
The team found that diagnosis and treatment could change the patient's and carer's:
roles
routines
relationships 
About this study
The team interviewed patients, carers and health professionals up to 6 times over 2 years. 
Results
From these interviews the team identified 4 important stages. These were:
before diagnosis
at diagnosis
during observation
living with advanced disease
Before diagnosis
Before diagnosis patients and their carers noticed unusual skin changes. They saw this as something not be worried about until they noticed further changes. Only then did they get professional advice. This would usually be their family doctor (GP). Who would either reassure them or refer them to a specialist. 
At diagnosis
Patients having tests to check for melanoma talked about being in a state of "shock". This made it difficult to understand the information they were given about melanoma and treatment. 
Some of the people taking part described being well supported by a healthcare professional. And when this happened it developed a trusting relationship. This was usually with the same person. And this relationship often lasted throughout their whole experience. But this relationship didn't develop for everyone. 
A relationship with the healthcare professional didn't often develop for the carer. And the carer's needs weren't often recognised. 
During treatment
Patients tried to maintain normal activities and routines as much as possible. But these were often affected by their treatment. How long it affected their daily lives varied. This might only be temporary or could last a long time. 
And they often turned to their family and friends for support. But to give support they needed information about melanoma. Not all patients shared their diagnosis with family and friends. When they didn't share their diagnosis it was often so they wouldn't worry. And this could have a negative impact on the relationship. 
During observation
The study team found that a cause for reassurance or concern includes:
scans
examinations
removal of suspicious areas 
Feelings of uncertainty were part of the major ups and downs identified. 
Living with advanced melanoma
Some patients developed advanced melanoma. The people taking part said that monitoring treatment side effects and symptoms of melanoma became more important during this time. 
Family members often took on more responsibility for caring for the patient. The relationships with family and friends became more important when the patient was diagnosed with advanced melanoma.
During this stage having a trusted healthcare professional to contact was very important. But the patient's care was often spread across many different departments. This meant that many different healthcare professionals cared for the patient making it difficult to know who to contact. 
Healthcare professionals
At all stages healthcare professionals were an important resource for:
information
clinical knowledge
emotional support
And it is important for patients and carers to be able to contact their healthcare team when needed. 
Conclusion
Patients and their carers described their experience as being like "riding a rollercoaster". They found there were many changes to their:
roles
routines
relationships
Healthcare professionals are important throughout as a contact and a resource. And this is especially so for the patients. 
The study team found that the interaction with the healthcare professional was key to the quality of the patient and carer experience. Their experience was better if they had a good relationship with them. 
The team hope that this information will help to improve the experience and support of patients and their carers living with melanoma.  
Where this information comes from    
We have based this summary on information from the research team.  As far as we are aware, the information they sent us has not been reviewed independently (peer reviewed) or published in a medical journal yet. The figures we quote above were provided by the research team. We have not analysed the data ourselves.
 
How to join a clinical trial
Please note: In order to join a trial you will need to discuss it with your doctor, unless otherwise specified.
Please note - unless we state otherwise in the summary, you need to talk to your doctor about joining a trial.
Supported by
NIHR Clinical Research Network: Cancer
NIHR Fellowships Programme
Sheffield Teaching Hospitals NHS Foundation Trust
University of Sheffield
Weston Park Hospital Cancer Charity
If you have questions about the trial please contact our cancer information nurses
Freephone 0808 800 4040
CRUK internal database number:
Please note - unless we state otherwise in the summary, you need to talk to your doctor about joining a trial.
Around 1 in 5 people take part in clinical trials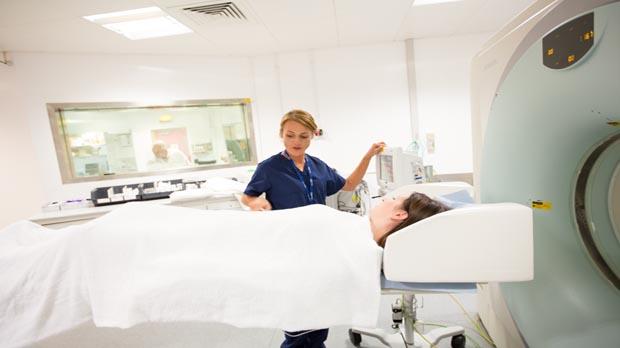 Around 1 in 5 people diagnosed with cancer in the UK take part in a clinical trial.