A study to see how the body gets rid of photodynamic therapy drugs (PHOPKREP 03-01)
This was a study to find out how quickly the body got rid of a drug called Photofrin.
Photodynamic therapy (PDT) is treatment using light. Doctors use PDT to treat a few different types of cancer, including cancer of the gall bladder and bile duct (biliary tree cancer). People often have one dose, but sometimes have another dose about 4 to 6 weeks later.
When you have PDT, you take a drug called a photosensitiser such as porfimer sodium (Photofrin). This makes your cells more sensitive to light. About 48 hours later, the doctors shine a laser onto your cancer cells. Because the cancer cells are more sensitive to light, the light from the laser kills them.
The body breaks down and gets rid of porfimer sodium. But doctors think that about a quarter of each dose (25%) may still be in the body a month later. So there is a possibility that porfimer sodium may build up in the body if patients have a second dose.
In this study doctors took regular blood samples after the first and second doses of porfimer sodium. They measured the amount in the body at various times.
The aims of the study were to find out
How quickly the body got rid of porfimer sodium
If there is any build up after a second dose
Summary of results
The study team found how quickly the body got rid of porfimer sodium and that it is safe to have another dose within 45 days.
This study recruited 19 people. Everyone had porfimer sodium injections. Of these 19 people, 18 had a second injection.
After the second injection there was a slight build up of porfimer sodium in the blood of these people. It also took the body a little longer to get rid of the porfimer sodium.
There was very little difference between the side effects reported after both injections.
The study team concluded that a second injection of porfimer sodium is safe and well tolerated by people within 45 days of the first injection.
We have based this summary on information from the team who ran the trial. The information they sent us has been reviewed by independent specialists (peer reviewed

) and published in a medical journal. The figures we quote above were provided by the trial team. We have not analysed the data ourselves.
How to join a clinical trial
Please note: In order to join a trial you will need to discuss it with your doctor, unless otherwise specified.
Please note - unless we state otherwise in the summary, you need to talk to your doctor about joining a trial.
If you have questions about the trial please contact our cancer information nurses
Freephone 0808 800 4040
CRUK internal database number:
Please note - unless we state otherwise in the summary, you need to talk to your doctor about joining a trial.
Cara took part in a clinical trial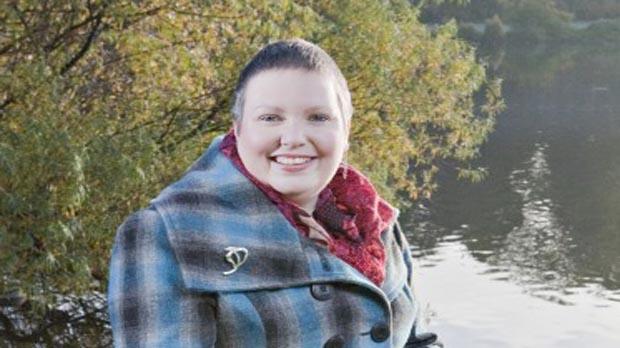 "I am glad that taking part in a trial might help others on their own cancer journey."