A study to improve treatment for side effects of radiotherapy (ORBIT)
This study was done to find out how to help people cope with bowel problems caused by pelvic radiotherapy, and who is best to help them.
More about this trial
Pelvic radiotherapy means radiotherapy to the area between your hips (your pelvis). This includes radiotherapy for a number of different cancers including prostate cancer, womb cancer, cervical cancer and bladder cancer. The treatment may also affect some of the healthy bowel, causing side effects.
The side effects of pelvic radiotherapy can be long term and can include diarrhoea, leaking of your bowel motion (stool), pain or bleeding from your back passage. Because people can be embarrassed by these problems, they don't always tell their doctors and nurses. Even if they do, it can be difficult to get practical help and support from experts.
Researchers wanted to find out if specific tests and treatments helped with these bowel problems. They also want to develop a network of new services around the country.
The aims of this study were to find out:
if following a set pattern of tests and treatments (an algorithm) can help improve people's quality of life
if a specialist nurse using these steps can give the same level of care as a specialist doctor (gastroenterologist)
the costs to the patient and to the NHS
Summary of results
The research team found that following set steps (an algorithm) did help people who had side effects caused by radiotherapy to the pelvic area.
Results
This study recruited 218 patients into 1 of 3 groups at random:
68 people had standard care – a detailed self help booklet
70 people had their side effects managed by a specialist doctor (a gastroenterologist)
80 people had their side effects managed by a specialist nurse
Everyone taking part had had pelvic radiotherapy, and had side effects affecting the bowel as a result. The research team assessed their side effects and quality of life when they joined the trial, and again 6 months and 12 months later.
When the research team looked at the results, they found that there was a very small improvement for those who only used the self help booklet. But there was much more improvement for people who saw the nurse or the doctor.
When the research team looked at how much it would cost for everyone to see a specialist doctor or nurse, they found it was too expensive. The National Institute for Health and Clinical Excellence (NICE) set a limit on how much treatments can cost compared to the benefit people get. The cost of the nurse or doctor's time, tests and treatments in this study cost more than this limit.  So it is classed as not cost effective.
Conclusion
The research team concluded that this approach helped people with side effects caused by pelvic radiotherapy. But the cost analysis showed that it is not cost effective. So they suggest that people use the self help booklet to begin with. And then see a doctor or nurse if they are still having problems after 6 months.
We have based this summary on information from the team who ran the trial.  As far as we are aware, the information they sent us has not been reviewed independently (peer reviewed

) or published in a medical journal yet. The figures we quote above were provided by the trial team. We have not analysed the data ourselves.
How to join a clinical trial
Please note: In order to join a trial you will need to discuss it with your doctor, unless otherwise specified.
Please note - unless we state otherwise in the summary, you need to talk to your doctor about joining a trial.
Chief Investigator
Dr Jervoise Andreyev
Professor Christine Norton
Supported by
NIHR Clinical Research Network: Cancer
NIHR Research for Patient Benefit (RfPB) Programme
The Royal Marsden NHS Foundation Trust
CRUK internal database number:
Please note - unless we state otherwise in the summary, you need to talk to your doctor about joining a trial.
Charlie took part in a trial to try new treatments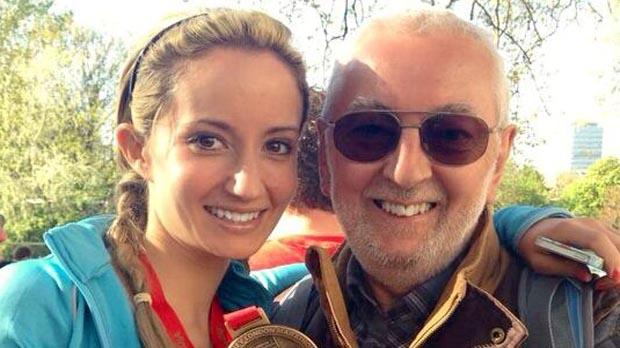 "I think it's really important that people keep signing up to these type of trials to push research forward."