A study to find out how people with advanced myeloma cope with symptoms and treatment
This study looked at how people cope with the long term effects of myeloma and treatment.
Myeloma symptoms can include pain and tiredness. This can affect people's quality of life. Doctors can control symptoms with treatment. But sometimes treatments have side effects that may cause further problems in the long term. Doctors don't want to give treatments that do more harm than good.
The aims of this study were to find out
How people cope physically and psychologically with advanced myeloma
How satisfied people feel with their care and if there are any unmet care needs
More about side effects of myeloma symptom treatment
Summary of results
The study team found that myeloma symptoms such as pain and tiredness (fatigue) are ongoing problems for people with stable myeloma and significantly affect their quality of life.
The study was for people with advanced myeloma who
Had had intensive treatment but now had myeloma that was under control (stable disease)
Continued to have myeloma symptoms such as pain or tiredness
32 people took part and they completed questionnaires. The questionnaires asked about their quality of life and symptoms they had, for example pain, and how it affected them.
Overall the researchers found that people's quality of life was low. They found that
About half of the people said that pain and tiredness were a big problem
People were not coping well physically because of their ongoing symptoms
About half of the people felt this limited their ability to work or carry out other daily activities
Most of them worried about losing their independence in the future
Another part of the study looked in more detail at the patients' holistic needs. Holistic needs assessment is a way of caring that asks you to think about any concerns you may have. These could be practical, physical, social, emotional or spiritual concerns. After identifying any concerns, you can talk to a health care professional who will offer any support, guidance or information as needed.
The holistic needs questionnaire used in this study helped health care professionals to identify patients concerns and refer them to specialist care. The researchers concluded that a holistic needs assessment was useful for this group of people to help them cope with distressing long term symptoms.
The study also looked at the effects of intensive treatment on the body. They found that
Many people had significant problems with their hormone system such as problems with their thyroid and low levels of testosterone in men
Many people had low levels of vitamin D in their bodies
Many were overweight but had low muscle mass which could cause physical weakness in the long term
The trial team concluded that people who had had a lot of intensive treatment, but had stable myeloma, still had some serious long term problems. Holistic needs assessment is important to help this group of people with their symptoms and concerns. These findings will help to inform future professional guidelines for long term follow up of myeloma patients. But the study team say that more detailed research in this area needs to be done.
We have based this summary on information from the team who ran the trial. The information they sent us has been reviewed by independent specialists (peer reviewed

) and published in a medical journal. The figures we quote above were provided by the trial team. We have not analysed the data ourselves.
How to join a clinical trial
Please note: In order to join a trial you will need to discuss it with your doctor, unless otherwise specified.
Please note - unless we state otherwise in the summary, you need to talk to your doctor about joining a trial.
If you have questions about the trial please contact our cancer information nurses
Freephone 0808 800 4040
CRUK internal database number:
Please note - unless we state otherwise in the summary, you need to talk to your doctor about joining a trial.
Cara took part in a clinical trial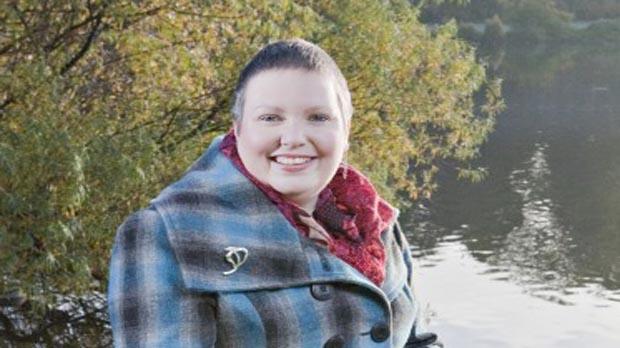 "I am glad that taking part in a trial might help others on their own cancer journey."