A study to find out about unmet care needs and the quality of life of people with myeloma and their partners
This study looked at how well people with myeloma and their partners coped with the effects of the illness, and to see if their healthcare team could have done more to help.
People coping with cancer may face a range of problems every day, such as pain and tiredness (fatigue). Problems may also relate to wellbeing, for example sexuality, anxiety or depression. It can be difficult for doctors and nurses to know who may be having difficulties. This makes it hard for staff to make sure people are getting the right practical help, information and support.
There has been little research into the needs of myeloma patients and their partners. The symptoms of myeloma can be both physically and psychologically painful, needing specialist support. People with myeloma are usually at home, rather than in hospital. So it is important that their carers are supported too. Some studies found that partners had an even greater burden, coping with their own feelings as well as the illness of their loved one.
The aim of this study was to find out more about the quality of life of both people with myeloma, and their partners. And to see if they were getting the help they needed to cope with symptoms.
Summary of results
The study team found that 1 out of every 4 people living with myeloma (25%) and 1 out of every 3 partners (33%) said they had unmet care needs.
This study recruited 132 people living with myeloma and 93 of their partners. 35 of the people living with myeloma said they had at least 1 unmet need. And 27 of their partners said the same. For both, the most common unmet needs included
Hospital parking
Life and travel insurance
Myeloma coming back
The partners of those who had myeloma had extra needs about how to care for them. These included how to manage the side effects and complications they had from treatment. And how to get the most up to date information about caring for them.
Both groups reported a high level of anxiety and depression.
The findings suggest that living with myeloma has a major influence on people's daily activities, with their quality of life ranging from moderate to low.
The study team concluded that there were unmet needs for both the people living with myeloma and their partners. They say that long term supportive care services should provide support for both groups to meet their needs.
We have based this summary on information from the team who ran the study. The information they sent us has been reviewed by independent specialists (peer reviewed

) and published in a medical journal. The figures we quote above were provided by the study team. We have not analysed the data ourselves.
How to join a clinical trial
Please note: In order to join a trial you will need to discuss it with your doctor, unless otherwise specified.
Please note - unless we state otherwise in the summary, you need to talk to your doctor about joining a trial.
Chief Investigator
Professor Alexander Molassiotis
Supported by
Myeloma UK
The Christie NHS Foundation Trust
University of Manchester
If you have questions about the trial please contact our cancer information nurses
Freephone 0808 800 4040
CRUK internal database number:
Please note - unless we state otherwise in the summary, you need to talk to your doctor about joining a trial.
Around 1 in 5 people take part in clinical trials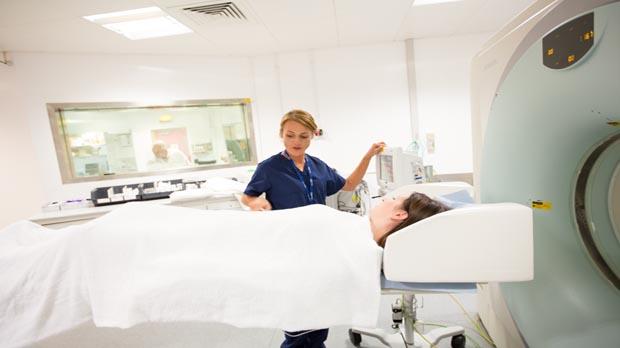 Around 1 in 5 people diagnosed with cancer in the UK take part in a clinical trial.