A study to develop information that doctors and nurses can use when telling women about HPV (Scripted)
Please note - this trial is no longer recruiting patients. We hope to add results when they are available.
This study is looking at developing information about the human papilloma virus (HPV). The researchers aim to develop information scripts that will help doctors and nurses give women the information they need in a clear and reassuring way.
The NHS cervical screening programme is starting to offer women a test to check for HPV if they have a borderline or mildly abnormal cervical screening test result. Women in this situation who test positive for high risk types of HPV are referred for a colposcopy. Women who test negative for HPV will continue to have routine screening.
In this study, researchers want women to help them work out what the most important messages about HPV are, and how to explain these in a way that all women can easily understand. Some of the women taking part will join focus groups to discuss which messages are most important and how to word them in a way that is easy to understand and reassuring. From these discussions, the researchers will develop scripts to help doctors and nurses give women the information they need. They will then interview some women individually to see what they think of the scripts.
Who can enter
You cannot volunteer to take part in this study. You may be asked to join if your GP practice is involved.
Trial design
To begin with, the study will recruit 32 women between the ages of 30 and 65 who live in North Wales. This is because HPV testing as part of cervical screening has not yet started in Wales, so women in this area are unlikely to have already been offered testing or to have received information about it.
Later, the study will recruit another 15 to 20 women who have had a borderline or mildly abnormal screening result and have had HPV testing in the last 3 years.
If you agree to take part, you will be invited to join a focus group of 6 to 8 women. A member of the research team will explain the facts about HPV and ask the group which ones they think are the most important to them. They will also ask for opinions about how best to word the messages.
If you have an interview, the researcher will ask you to listen to a script and say whether the messages were helpful and easy to understand. They will also ask how important the information is to you, whether you think it might be useful for others and if there is anything else you would like to have been told.
The researcher will make an audio recording of the discussion or interview, but your name will not be used and any comments you make will be kept anonymous.
The study team will pay your travel expenses and offer you light refreshments.
Hospital visits
The focus group discussion or interview will take place somewhere local to you. Each of them will take about an hour.
Side effects
There are no side effects from taking part in this study. The researchers will ask your opinion on how to word messages about HPV, but they will not ask you to talk about your personal experience of cervical screening or any personal problems.
How to join a clinical trial
Please note: In order to join a trial you will need to discuss it with your doctor, unless otherwise specified.
Please note - unless we state otherwise in the summary, you need to talk to your doctor about joining a trial.
Chief Investigator
Professor Clare Wilkinson
Supported by
Bangor University
NIHR Clinical Research Network: Cancer
Tenovus
CRUK internal database number:
Please note - unless we state otherwise in the summary, you need to talk to your doctor about joining a trial.
Cara took part in a clinical trial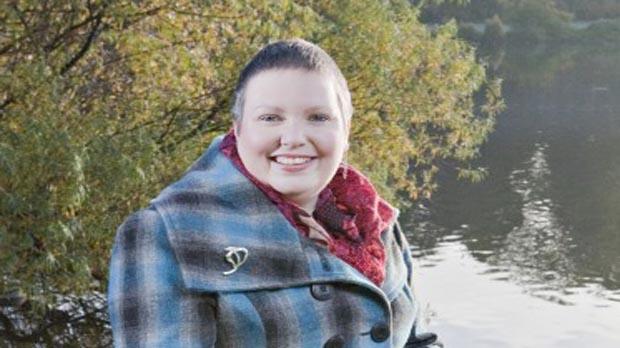 "I am glad that taking part in a trial might help others on their own cancer journey."