A study to develop a test to diagnose a second cancer after treatment for lung cancer (SPORT)
Cancer type:
Non small cell lung cancer
This study is looking at developing a new blood test. This test is to diagnose another cancer after having had treatment for non small cell lung cancer. 
It is open to people who had treatment at least 2 years ago with the aim to cure their primary lung cancer

. 
Cancer Research UK supports this study.
More about this trial
Doctors aim to cure non small cell lung cancer (NSCLC) with either:
surgery
radiotherapy or
chemotherapy with radiotherapy (chemoradiotherapy)
These treatments have almost doubled the long term survival of people with NSCLC. To increase survival doctors need new ways of detecting NSCLC. Previous studies have taken samples of blood from people after their diagnosis. 
We know that people who had NSCLC have a greater chance of developing another primary cancer

. This can happen in the 10 years after their first cancer diagnosis. 
In this study the researchers will take blood samples. They want to develop a test. The test looks for bits of cancer DNA that might be in the blood (circulating tumour DNA

). 
They also look at other factors such as proteins in the blood and markers on blood cell surfaces that might be able to tell in advance who is at a high risk of developing another cancer. In future they hope this test will be able to prevent survivors from getting further cancers. 
The aims of the study are:
to measure the amount of circulating tumour DNA months and years after treatment before another primary cancer develops
measure the accuracy of tests to see how well they can detect cancers before symptoms appear or when the cancer is coming back
Please note – you won't benefit directly if you take part in this trial. Instead, you may be helping find new ways of diagnosing cancer at an earlier stage. This might help to improve survival rates in the future.
Who can enter
The following bullet points are a summary of the entry conditions for this study. Talk to your doctor or the study team if you are unsure about any of these. They will be able to advise you. 
Who can take part
You may be able to join this study if all of the following apply. You:
had non small cell lung cancer that was stage 1 to stage 3a
have had treatment with the aim to cure primary non small cell lung cancer
finished your treatment at least 2 years ago
are at least 18 years old 
Who can't take part
You cannot join this study if your primary lung cancer was a neuroendocrine tumour (NET)

.
Trial design
The team need 850 people to join the study. 
You give blood samples every 6 months over a maximum of 5 years. 
The team will also look at your medical records for any:
clinical information
x-ray results 
scan results 
Your doctor might want a routine sample of tissue (biopsy

) taken as part of your care. If they do the team might ask for a small piece of the sample.
Hospital visits
The team will take the blood samples when you go into the clinic for your routine appointment. You might need to come in for extra visits to have the blood tests. This will depend on when and how often your routine appointments are. 
If your routine clinic appointments are over the phone. Your doctor will arrange for you to have the blood tests elsewhere. There are different options available that your doctor will tell you about.
Side effects
You might have some slight bruising or bleeding from where the bloods are taken.
How to join a clinical trial
Please note: In order to join a trial you will need to discuss it with your doctor, unless otherwise specified.
Please note - unless we state otherwise in the summary, you need to talk to your doctor about joining a trial.
Supported by
Cancer Research UK
University of Cambridge
Royal Papworth Hospital NHS Foundation Trust
CRUK internal database number:
Please note - unless we state otherwise in the summary, you need to talk to your doctor about joining a trial.
Cara took part in a clinical trial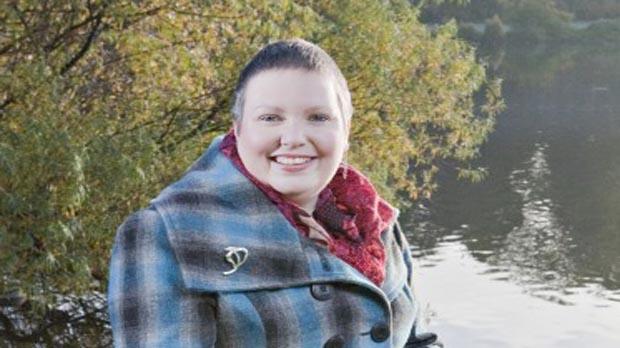 "I am glad that taking part in a trial might help others on their own cancer journey."