A study to develop a quality of life questionnaire for people living beyond cancer
In this study, researchers wanted to develop a questionnaire to find out more about people's quality of life after cancer treatment.
The study was open for people to join in 2018 and 2019. The team published the results in 2022.
More about this trial
The number people who live many years after successful cancer treatment is increasing. This is because diagnosis, treatment and support have all improved. But cancer and its treatment can affect people's long term quality of life.
This study was for cancer survivors who:
had finished treatment at least a year before
had no signs of cancer on tests or scans
were not expecting their cancer to come back
When this study was done, quality of life questionnaires mainly looked at the effect cancer had on people's emotional and mental health. They didn't look at the long term effects on physical health. 
The aim of this study was to develop a questionnaire to assess the quality of life of cancer survivors. The team wanted it to be useful for people in different countries and with different cancers.
Summary of results
Study design
The research team had already done some work on what to ask in this questionnaire. This part of the study was done to find out more about what people thought of the questions in it.
Results
A total of 492 people from 17 countries took part in this study. They had all finished treatment for their cancer at least a year before and didn't have any signs of cancer. Some had finished treatment up to 10 years before.
They all completed the questionnaire and answered some questions on what they thought about it. The research team then interviewed 76 people to find out more about what they thought.
The questionnaire they used had 111 questions. The team changed some of them, and combined others. They were left with 100 questions. They called this the QLQ-SURV100 questionnaire.
Conclusion
The research team concluded that they had developed a relevant questionnaire. It could be used to assess quality of life for people free from cancer after successful treatment. 
They plan to do further testing on the questionnaire with a bigger group of people. 
The QLQ-SURV100 questionnaire is now available for health care professionals to use via the EORTC website - https://qol.eortc.org/questionnaire/surv100/.
More detailed information
There is more information about this research in the reference below. 
Please note, this article is not in plain English. It has been written for health care professionals and researchers.
Phase III study of the European Organisation for Research and Treatment of Cancer Quality of Life cancer survivorship core questionnaire
M van Leeuwen and others
Journal of Cancer Survivorship. Published online January 2022.
Where this information comes from    
We have based this summary on the information in the article above. This has been reviewed by independent specialists (peer reviewed

) and published in a medical journal. We have not analysed the data ourselves. 
How to join a clinical trial
Please note: In order to join a trial you will need to discuss it with your doctor, unless otherwise specified.
Please note - unless we state otherwise in the summary, you need to talk to your doctor about joining a trial.
Chief Investigator
Neil Aaronson 
Lonneke van de Poll-Franse 
Teresa Young (UK)
Supported by
East and North Hertfordshire NHS Trust
European Organisation for Research and Treatment of Cancer (EORTC)
The Netherlands Cancer Institute
CRUK internal database number:
Please note - unless we state otherwise in the summary, you need to talk to your doctor about joining a trial.
Around 1 in 5 people take part in clinical trials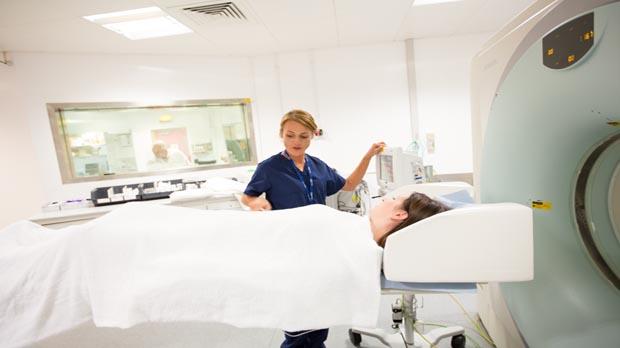 Around 1 in 5 people diagnosed with cancer in the UK take part in a clinical trial.