A study to develop a quality of life questionnaire for people living beyond cancer
Please note - this trial is no longer recruiting patients. We hope to add results when they are available.
Cancer type:
Bowel (colorectal) cancer
Brain (and spinal cord) tumours
Womb (uterine or endometrial) cancer
Researchers want to develop a questionnaire for people living beyond cancer (cancer survivors) to find out more about their quality of life after treatment.
More about this trial
The number of cancer survivors is increasing because:
cancer is being diagnosed earlier
treatment has improved
support for cancer patients has improved
physically
emotionally
socially
At the moment the quality of life questionnaires for people living beyond cancer looks at how cancer effects their emotional and mental health. Very few questionnaires are about the long term effect on their physical health for example, tiredness. 
And there are no questionnaires that look at particular effects of cancer types for example, swallowing problems for people with head and neck cancer or problems passing urine for people with prostate cancer.   
This study is the 3rd stage of development of a quality of life questionnaire for cancer survivors. In stage 1 and 2 researchers developed the questions for the questionnaire including questions for certain cancer types. 
In this 3rd stage they want to develop a general quality of life questionnaire for cancer survivors that can be used:
as a stand-alone questionnaire by itself 
in combination with questions developed for individual cancer types
for other cancer types where individual questions haven't been developed
In this study the questionnaire is being developed in several countries and their language at the same time. This is so the questionnaire is relevant across many cultures and societies.  
Please note you won't receive any direct benefit from taking part in the study. The information you give can help other people in the future.
Who can enter
The following bullet points list the
entry conditions
for this study/trial [delete as appropriate]. Talk to your doctor or the trial team if you are unsure about any of these. They will be able to advise you. 
Who can take part
You may be able to join this study if you were diagnosed with one of the following cancers:
And all of the following must apply, you:
have been diagnosed with 1 cancer only
have finished treatment for your cancer, or treatment for cancer that had come back, with the aim to cure between 1 year and 10 years ago apart from glioma and having ongoing treatment (maintenance treatment) such as tamoxifen
are able to understand the questions in the questionnaire 
are at least 18 years old
Who can't take part
You cannot join this study if your cancer is still active, apart from glioma.  
Trial design
This is an international study. The team need 400 people to join worldwide with about 100 people from the UK.
Everyone fills in the questionnaire. 
A member of the team might be ask you to join the study when you go to clinic for your routine follow up. You fill in the questionnaire before you leave the hospital and return it to the team member. 
You might receive a letter from the study team inviting you to take part. This will contain:
an information sheet about the study
a consent form that you must sign and return if you want to take part
the questionnaire
The questions in the questionnaire are about:
your general health
your quality of life 
how you feel about having had cancer
the impact it has had on your life
It will take about 30 minutes to do. 
The team will also ask your permission to look at your medical notes. 
Hospital visits
There are no extra hospital visits if you agree take part.
Side effects
Thinking about and answering questions about how cancer has affected your quality of life can be upsetting. If you do find it upsetting the contact details of someone who you can talk to and is separate from the study are provided. 
How to join a clinical trial
Please note: In order to join a trial you will need to discuss it with your doctor, unless otherwise specified.
Please note - unless we state otherwise in the summary, you need to talk to your doctor about joining a trial.
Supported by
East and North Hertfordshire NHS Trust
European Organisation for Research and Treatment of Cancer (EORTC)
CRUK internal database number:
Please note - unless we state otherwise in the summary, you need to talk to your doctor about joining a trial.
Around 1 in 5 people take part in clinical trials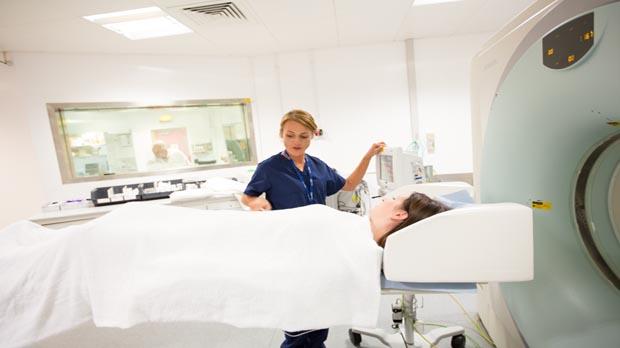 Around 1 in 5 people diagnosed with cancer in the UK take part in a clinical trial.