A study to develop a blood test to predict how well treatment is working for B cell lymphoma (DIRECT)
This study is looking at blood and tissue samples in people having their first treatment for B cell lymphoma.
It is for people who have fast growing B cell lymphoma. This is called high grade lymphoma.
More about this trial
B cell lymphomas are a type of high grade non-Hodgkin lymphoma. A usual first treatment for high grade lymphoma includes chemotherapy and a drug such as rituximab. 
These treatments work well for most people. But for some treatment doesn't work or the lymphoma comes back soon after. 
Researchers want to find out early on who has a high risk of the lymphoma coming back. To do this they plan to look for gene changes (mutations

) in blood and tissue samples. In the blood samples they look for ctDNA.
Cells within the body contain genetic information stored in the form of DNA

. Cancer can release DNA into the bloodstream. This is called circulating tumour DNA or ctDNA. 
The main aim of this study is to find out if it's possible to use the ctDNA in blood samples to:
find these gene changes
help track if treatment is working early on
Please note – you won't benefit directly if you take part in this trial. But it might help people diagnosed with lymphoma in the future. For example it might help doctors predict if someone would benefit from a particular treatment or not.
Who can enter
The following bullet points list the entry conditions for this study. Talk to your doctor or the study team if you are unsure about any of these. They will be able to advise you. 
Who can take part
You may be able to join this study if all of the following apply. 
You:
have high grade B cell lymphoma, for example diffuse large B cell lymphoma 
are due to have your first treatment that includes chemotherapy and rituximab 
can give blood samples 
are at least 18 years old 
Who can't take part
You cannot join this study if any of these apply. 
You:
aren't able to have a combination of treatment that includes chemotherapy and rituximab or you decide not to have this treatment 
have already started high dose steroids to treat the lymphoma
are known to have hepatitis B, hepatitis C or HIV
Trial design
This study is running in the UK. The researchers need about 150 people to take part. 
The study isn't looking at new treatments. It runs alongside the first treatment you are having for lymphoma. 
You have the standard treatment your doctor prescribes. This might include a combination of chemotherapy and rituximab called R-CHOP. Your doctor tells you about your treatment and how long you have it for.
Blood samples 
You give 6 extra blood tests as part of this study. You give them:
before starting treatment 
during treatment 
when you finish treatment
at set timepoints after that
Where possible you have them at the same time as your routine blood tests.
Tissue samples
The team ask to have:
a sample of your lymphoma (biopsy)  from when you were first diagnosed
a piece of any samples you give as a part of treatment
They also ask some people to give 1 extra tissue sample. But you don't have to agree to this if you don't want to. It won't affect you taking part in the research. 
Other information
The team also collect information from:
routine scans such as CT scans you have during treatment and afterwards 
your medical notes about your medical history and how your treatment is working
The researchers look at your scans and test results. They compare them with the gene changes they find in your blood and tissue samples. This helps them to build up a detailed picture of your lymphoma. And how your treatment is working. 
The team follow you up for 3 years after treatment. They check your medical notes to see how you are getting on or they may contact your GP.
Hospital visits
Some people might have 1 extra hospital visit. This is only for those who agree to give an extra tissue sample for research.
Side effects
You might have discomfort or bruising from the blood samples. 
Taking a biopsy is a safe procedure. You may have some discomfort, bruising and slight bleeding.
How to join a clinical trial
Please note: In order to join a trial you will need to discuss it with your doctor, unless otherwise specified.
Please note - unless we state otherwise in the summary, you need to talk to your doctor about joining a trial.
Supported by
AstraZeneca
Cambridge University Hospitals NHS Foundation Trust
University of Cambridge
National Institute for Health Research (NIHR)
CRUK internal database number:
Please note - unless we state otherwise in the summary, you need to talk to your doctor about joining a trial.
Around 1 in 5 people take part in clinical trials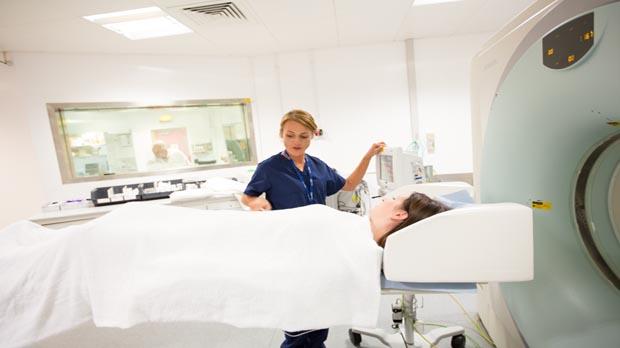 Around 1 in 5 people diagnosed with cancer in the UK take part in a clinical trial.