A study testing a treatment for people with a germ cell tumour that has come back (GAMMA)
Please note - this trial is no longer recruiting patients. We hope to add results when they are available.
This study is testing a different combination of chemotherapy drugs for people with a cancerous germ cell tumour that has come back after treatment. A germ cell tumour develops from the cells that become eggs or sperm.
More about this trial
Doctors usually treat cancerous germ cell tumours with surgery and chemotherapy. If the tumour comes back, you would usually have more chemotherapy. Researchers have completed a trial looking at a combination of the chemotherapy drugs actinomycin D, methotrexate, etoposide and cisplatin for people in this situation.
This treatment was very successful in men who had a germ cell tumour in the testicle (testicular cancer) that had come back after treatment. But when they looked more closely at the results they found that older patients, those with a raised biomarker called lactate dehydrogenase (LDH) and those whose original tumour had started in their chest did not do so well. So in this study, the researchers have replaced etoposide and cisplatin with drugs called paclitaxel and oxaliplatin, which also work well in treating germ cell tumours.
The aim of this study is to see if this combination works better and has fewer side effects compared with the team's original treatment.
The people taking part have cancer that their doctors think is at risk of coming back after standard treatment.
Who can enter
You may be able to enter this study if
You have a cancer that developed from the cells that become sperm or eggs (germ cell tumour)
You have had treatment with chemotherapy that included a platinum drug but your cancer has come back or continued to grow
You have satisfactory blood test results
A blood or urine test shows that your kidneys are working well enough to flush out the chemotherapy
You are willing to use reliable contraception during the study if there is any chance that you or your partner could become pregnant
You are between 16 and 65 years old
You cannot enter this study if you
Have had any other cancer apart from basal cell skin cancer
Have already had oxaliplatin, methotrexate or actinomycin D chemotherapy
Are already taking part in another clinical trial of an experimental drug
Are in a bed or chair all the time and need a lot of looking after (you have a performance status of 4)
Have numbness or tingling in your hands or feet (peripheral neuropathy), and this makes it hard to do day to day tasks
Have any other condition that would make you unwell if you took part – you can ask your doctor about this
Trial design
This study will recruit up to 43 people. An independent team will look at the safety results after 15 people have taken part. If results are satisfactory, the study team will continue until they have recruited 43 people.
Everyone taking part will have the new combination of chemotherapy. You have the chemotherapy through a drip into a vein, in 3 week cycles of treatment. You have
Actinomycin D, methotrexate and paclitaxel on day 1
Oxaliplatin on day 4
Paclitaxel and oxaliplatin on day 8
Paclitaxel again on day 15
You also have a drug called pegfilgrastim as an injection under your skin on day 3 of each cycle. This is to help stimulate your bone marrow to make more white blood cells to replace those killed off by the chemotherapy.
Hospital visits
Before the study, you will see the doctor and have some tests to see if you are suitable to join.  These tests include
Physical examination
Blood tests
Kidney function test
PET scan if needed
At the start of each cycle of treatment you stay in hospital for 2 nights, as you have the treatment continuously for just over 48 hours. You finish the drip on the morning of day 3, have your pegfilgrastim injection and then go home. You come to hospital again on day 8 and day 15 for more treatment as an out patient.
You have 3 PET-CT scans or 1 PET-CT scan and 2 CT scans during your treatment. After you finish treatment you see the study team
Every month for a year
Every 4 months for the second year
If you are one of the first 3 people taking part, you miss the day 8 visits for paclitaxel, but have an extra cycle of treatment at the end.
How to join a clinical trial
Please note: In order to join a trial you will need to discuss it with your doctor, unless otherwise specified.
Please note - unless we state otherwise in the summary, you need to talk to your doctor about joining a trial.
Supported by
Barts Health NHS Trust
Experimental Cancer Medicine Centre (ECMC)
Orchid Cancer Appeal
Orchid Clinical Trials Group
If you have questions about the trial please contact our cancer information nurses
Freephone 0808 800 4040
CRUK internal database number:
Please note - unless we state otherwise in the summary, you need to talk to your doctor about joining a trial.
Around 1 in 5 people take part in clinical trials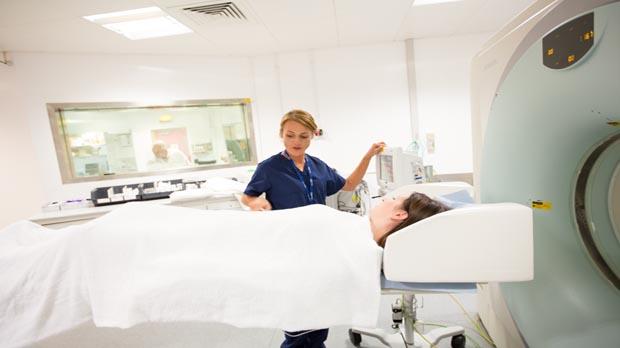 Around 1 in 5 people diagnosed with cancer in the UK take part in a clinical trial.