A study testing a new way to collect and look at tissue samples in pancreatic cancer (NEOPANC-01)
Please note - this trial is no longer recruiting patients. We hope to add results when they are available.
This study is collecting tissue samples using a technique called an endoscopic ultrasound from people with pancreatic cancer. And using a new way to examine the make up of the cancer.                                      
More about this trial
A good way to find out more about the cancer cells and how well treatment works is for your doctors to take a small piece of cancer tissue (biopsy) before and after treatment.
There is a new way of looking at these samples. This is called RNA sequencing. RNA stands for ribonucleic acid. RNA sequencing looks at molecules or small particles that cancer cells make. 
It is proving to be a useful way to understand how drugs work in cancer treatment. And work out how cancer cells become resistant to treatment. 
In
pancreatic cancer
, specialists don't usually take biopsies before surgery if they think they can remove the cancer with surgery. But a newer technique called an
endoscopic ultrasound (EUS)
means it is now easier to take samples. To have this test your doctor passes a small flexible tube through your mouth and down your throat (an endoscopy). On the end of the tube is an ultrasound probe. 
This is routine in most hospitals. But researchers haven't done a study looking at EUS to collect samples for RNA sequencing in pancreatic cancer. Researchers in Oxford think it is important to check the samples they collect are satisfactory. So, they are running this study. They want to look at differences in RNA sequencing samples taken: 
before surgery
at surgery or follow up
You will not directly benefit from taking part in this study. But the results may help people with pancreatic cancer in the future. 
Who can enter
The following bullet points list the
entry conditions
for this study. Talk to your doctor or the study team if you are unsure about any of these. They will be able to advise you. 
Who can take part
You may be able to join this study if all of the following apply. 
You:
have surgery planned to remove the cancer if this is possible or you have cancer that has grown outside the pancreas or spread elsewhere in the body
have cancer in the head of the pancreas if you have surgery planned to remove it
have blood test results that show you don't have a problem with blood clotting 
are willing to stick to the study visits and procedures including having an endoscopy and you are suitable to have this 
are at least 18 years old
Who can't take part
You cannot join this study if any of these apply. 
You:
have any other medical condition, a mental health problem or there is any other reason that the study team think would affect you taking part
are pregnant or breastfeeding 
Trial design
This is a
pilot study
. It is taking place in Oxford. The researchers need 10 people to take part. 
You have an endoscopic ultrasound. Endoscopic ultrasound is an ultrasound scan done from inside the body. Your doctor may call it endoluminal ultrasound or by the initials EUS.
The doctor puts a flexible tube called an endoscope down your throat. It contains a small ultrasound probe. The ultrasound picture helps the doctor to see any areas that might be cancer. They can then guide a small needle into these areas to take the biopsy. They'll take 3 samples. One sample is sent to the laboratory for a specialist doctor (a pathologist) to look at under the microscope. This is a routine sample that the team will use to confirm your diagnosis. They'll also take 2 research samples:
1 is for RNA sequencing 
1 is to store for future research
You then have your surgery as planned if you are having surgery. The surgical team will tell you when this takes place. During surgery they'll remove the cancer and take 2 more samples. 1 for RNA sequencing and 1 to store for future research. 
For people who can't have surgery, you have a repeat EUS to take 2 more samples.
Hospital visits
You'll have 2 extra hospital visits if you are having surgery. One is to check you are suitable to join. And the 2nd is to have the endoscopy. You have 1 more hospital visit if you aren't having surgery. This is for a repeat EUS. 
You'll see a doctor and have some tests before you can take part. These include:
physical examination
blood tests
urine tests 
This visit will take about an hour. You'll have the endoscopy 2 to 4 weeks later. 
Side effects
The most common side effect of an endoscopy is having a sore throat for a few hours afterward. 
The surgical team will talk to you about all the possible side effects of having an operation to remove pancreatic cancer. We have information about surgery for pancreatic cancer.
How to join a clinical trial
Please note: In order to join a trial you will need to discuss it with your doctor, unless otherwise specified.
Please note - unless we state otherwise in the summary, you need to talk to your doctor about joining a trial.
Supported by
Cancer Research UK Centre Oxford
Experimental Cancer Medicine Centre (ECMC)
NIHR Oxford Biomedical Research Centre
University of Oxford 
CRUK internal database number:
Please note - unless we state otherwise in the summary, you need to talk to your doctor about joining a trial.
Cara took part in a clinical trial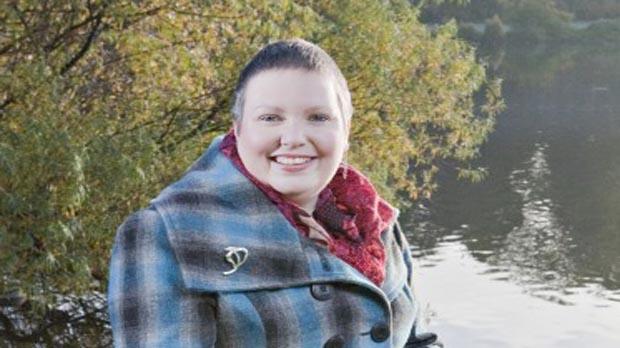 "I am glad that taking part in a trial might help others on their own cancer journey."