A study testing a new way of looking at spiritual wellbeing
Please note - this trial is no longer recruiting patients. We hope to add results when they are available.
This is a study to see what people think of a new way to measure spiritual wellbeing.
Doctors can use quality of life questionnaires to find out about issues people have related to cancer and its treatment. They often use a general questionnaire, along with a more specific questionnaire depending on the type of cancer or problems you have. There are guidelines for researchers to use when developing these questionnaires. In this study, the researchers are testing a measure they have developed to find out about peoples' spiritual wellbeing. This includes your beliefs and feelings about life.
You are unlikely to get any direct benefit from taking part in this study. But you may find it helpful to talk about these issues. The information collected may help to improve the care of patients in the future.
Who can enter
Not everybody taking part in the study will have cancer, but they will have an illness that cannot be cured. You may be able to take part if you are having treatment at one of the sites involved in this study and
The aim of any treatment you are having is to control your disease and its symptoms (palliative treatment )
You are at least 18 years old
You are able to understand the questionnaires
You are well enough to complete the questionnaires and take part in an interview
You cannot enter this study if you are having treatment that aims to cure your disease.
Trial design
The study will recruit about 400 people all together. About 40 of them will be in the UK.
By talking to other patients and health care professionals, the researchers have already identified issues which they think are important to people when thinking about spiritual wellbeing.  They have developed a list of 36 statements.   
If you take part in this study, they will ask you to answer a short questionnaire about your health. You then read the statements and mark on a scale of 1 to 4 how much they apply to you.
The statements focus on your thoughts and beliefs, your feelings about life and your relationships with others since you became unwell. It will take between 10 and 15 minutes to do this. A researcher will then interview you for 15 to 20 minutes to find out what you think of the list of statements.
The study team may ask your permission to make an audio recording of the interview. You don't have to agree to this if you don't want to.
At the beginning of the study, the researchers will ask 5 people to complete the questionnaires and interview them again 3 or 4 weeks later. This is to see if their answers change.
The researchers will ask everybody taking part for permission to look at their medical notes. All the information you give is confidential

. It will not be possible to identify you in any results from the study.
Hospital visits
Usually the recruitment and interview will take place on a day when you are visiting the hospital, so there will not be any extra visits. There are no medical tests involved.
Side effects
You may find some of the statements or issues upsetting. If you feel upset at the end of the interview, you will be able to talk to someone about this.
How to join a clinical trial
Please note: In order to join a trial you will need to discuss it with your doctor, unless otherwise specified.
Please note - unless we state otherwise in the summary, you need to talk to your doctor about joining a trial.
Supported by
East and North Hertfordshire NHS Trust
European Organisation for Research and Treatment of Cancer (EORTC)
National Institute for Health Research Cancer Research Network (NCRN)
CRUK internal database number:
Please note - unless we state otherwise in the summary, you need to talk to your doctor about joining a trial.
Around 1 in 5 people take part in clinical trials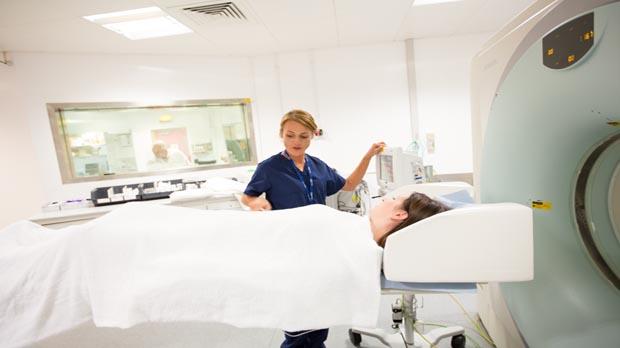 Around 1 in 5 people diagnosed with cancer in the UK take part in a clinical trial.