A study to see how well an iron injection can help treat anaemia in people starting chemotherapy to treat cancer of the food pipe or stomach (IRON)
Coronavirus (COVID-19)
We know that this is an especially worrying time for people with cancer and their family and friends. We have separate information about coronavirus and cancer. Please read that information alongside this page. We will update that information as guidance changes.
Please note - this trial is no longer recruiting patients. We hope to add results when they are available.
This study is comparing an iron injection called Monofer with the usual treatment for a low level of red blood cells (anaemia). It is for people who are starting chemotherapy to control symptoms of food pipe cancer or stomach cancer.
More about this trial
If you have a low number of red blood cells, doctors say that you have anaemia. The red blood cells carry oxygen around the body. Because of low oxygen levels, anaemia may cause shortness of breath, chest pain and feeling tired.
There are many types of anaemia, but it is common in people with cancer, especially if you are having chemotherapy. The treatment you have depends on your type of anaemia. If you have anaemia at the same time as chemotherapy your doctor will give you extra iron to treat it. This could be a tablet, injection into a vein or having blood through a drip into a vein (a blood transfusion).
Iron injections are quite a new treatment, but doctors think they may work very well to treat anaemia. So, in this study they want to see how well an iron injection called Monofer works, to treat anaemia in people starting chemotherapy for stomach or food pipe cancer. If it does work well, fewer people may need a blood transfusion during chemotherapy. And, people should have a better quality of life

 because they have fewer symptoms of anaemia.
The aim of this study is to see how well Monofer works to treat anaemia in people starting chemotherapy for cancer of the stomach or food pipe.
Who can enter
You may be able to enter this study if you
You cannot enter this study if
Your iron levels are too high (you have iron overload), or your body is not able to use iron in the way it should
You need urgent surgery
You have had iron through a drip into a vein before but you had an allergic reaction
You are allergic to products related to iron
You need to donate blood during the study
You have a type of anaemia not caused by a lack of iron – you can ask your doctor about this
You are allergic to the iron injection Monofer or any of its ingredients
You have asthma, a skin condition called allergic eczema, or you have another allergy that makes you react within minutes
You are breastfeeding, pregnant or planning to become pregnant
You have a blood related condition that might affect study test results
You have liver damage that cannot be treated
You have rheumatoid arthritis , and your joints are swollen and painful at the moment
You have any other condition that may make you unwell if you took part, or could affect the results of the study – you can ask your doctor about this
Trial design
This is a pilot study. If results are promising, it may lead to a larger trial. This pilot study will recruit 40 people into one of 2 groups. It is randomised. Everyone taking part will be put into one of 2 groups by a computer. Neither you nor your doctor will be able to decide which group you are in.
If you are in group 1, you will have one of the usual treatments for low red blood cells before you start chemotherapy.
If you are in group 2, you will have one dose of Monofer before you start chemotherapy. You have Monofer as an injection into a vein.
The study team will ask you to fill out a questionnaire at the start of the study and on the first day of your first 3 cycles of chemotherapy. The questionnaire will ask about side effects and how you've been feeling. This is called a quality of life study.
With your permission, the team will also collect information about you from your medical records. They will treat all the information they collect anonymously, so no one will be able to link it to you.
Hospital visits
If you are in group 2, you need to make an extra visit to hospital to have your Monofer injection. The team will offer you £20 expenses as you will need to travel to Queen's Medical Centre in Nottingham.
Side effects
Side effects of Monofer include
Headaches
Dizziness
Feeling sick
Tummy pain
Constipation
Diarrhoea
Rash
A small number of people may have an allergic reaction to iron injections. Severe reactions are very rare. If you feel unwell after your study treatment, let your study doctors know.
Some people may have a reaction where they had the injection. This is nothing to worry about and should settle down shortly after you have the injection.
In some people, iron treatments may not help treat their anaemia. If this happens, you may need to try another treatment.
How to join a clinical trial
Please note: In order to join a trial you will need to discuss it with your doctor, unless otherwise specified.
Please note - unless we state otherwise in the summary, you need to talk to your doctor about joining a trial.
Supported by
NIHR Clinical Research Network: Cancer
Nottingham University Hospital NHS Trust
Pharmacosmos
Questions about cancer? Contact our information nurses
CRUK internal database number:
Please note - unless we state otherwise in the summary, you need to talk to your doctor about joining a trial.
Charlie took part in a trial to try new treatments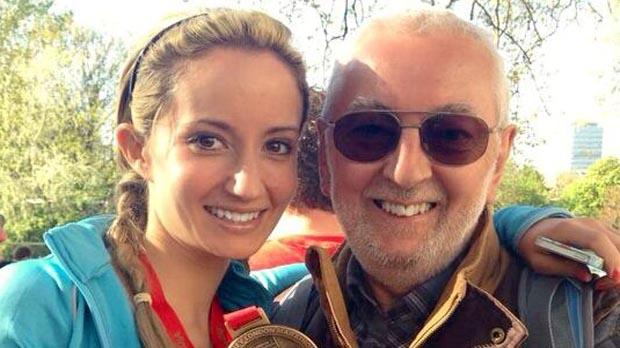 "I think it's really important that people keep signing up to these type of trials to push research forward."